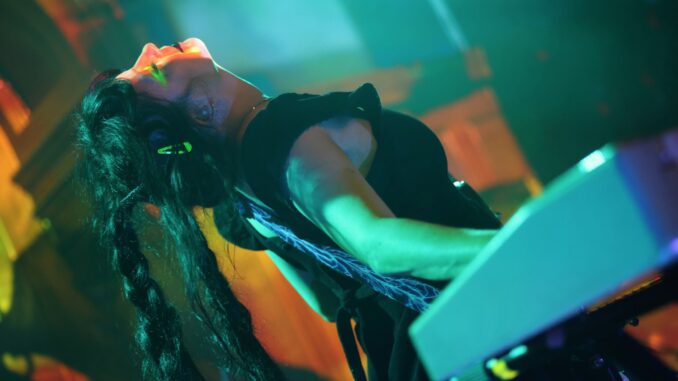 Photos and Review by NOTES FROM VIVACE
LOS ANGELES – The Witching Hours celebrated their 10th anniversary at the Lodge Room on Sunday night. For those who don't know, The Witching Hours is the brainchild of Marina Aguerre. It's an independent booking company that helped the Los Angeles music scene recover after venues reopened in mid-2021.
US Rocker has covered a couple of shows booked by The Witching Hours this year, including Laveda at Permanent Records Roadhouse and Julez and the Rollerz' record release show at Non Plus Ultra.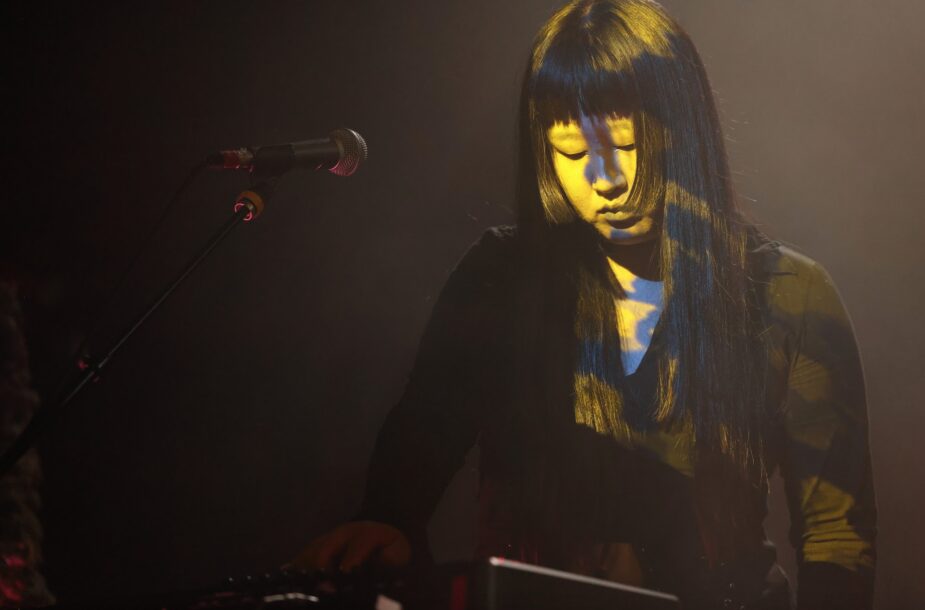 As their Instagram header states, The Witching Hours knows how to uplift local and emerging music. The anniversary party was no different with a bill that included headliner Death Valley Girls and Draag, Goon, Jared Mattson, and Maral. With a stage decorated to make one feel like they were at the opening of a prehistoric cave that had a wandering bee tattooed with two "10's" overhead, Death Valley Girls opened up with buzzing electric guitars and a steady hypnotic drum beat.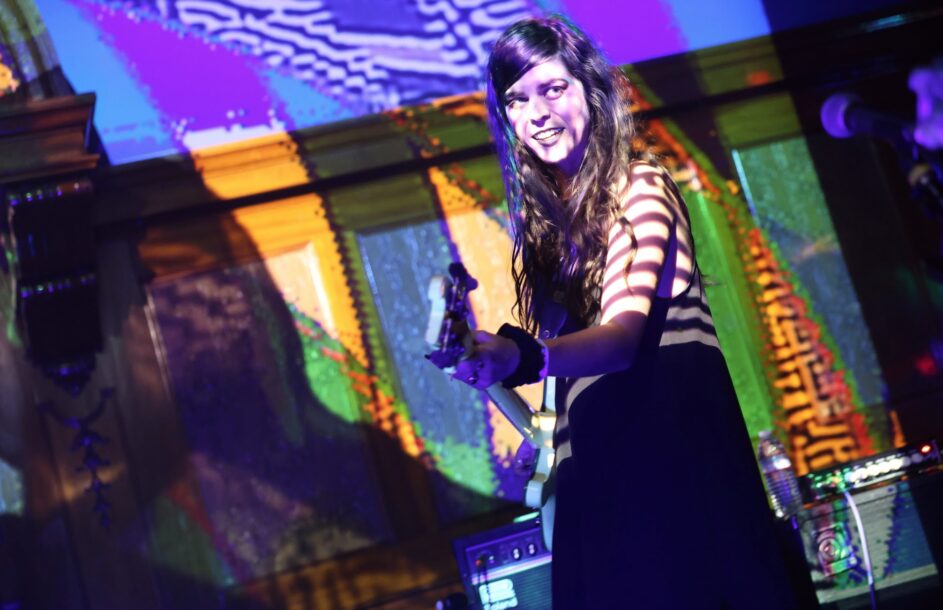 Lead singer Bonnie Bloomgarden with fluorescent green eyeliner that perfectly matched her hair clips, sang with vocals that screamed at times and at other moments hit notes with staccato precision. Throughout the set, she could be seen waving to fans that she recognized. Later in the set, she jumped into the audience and posed for cameras and cell phones and took selfies with a group of young fans at the front of the stage. If one has followed Death Valley Girls long enough, you know there is a special bond between Bloomgarden and young fans.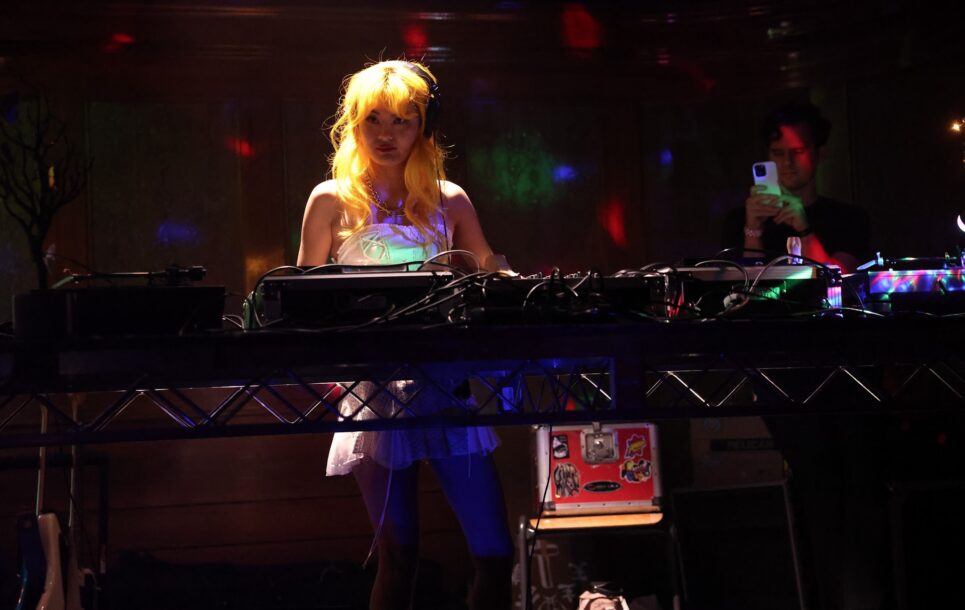 Opening up the night was Draag. They teased the audience with strums of Red Hot Chili Peppers before shifting over to their airy tracks. The airy tracks are layered upon with melodic vocals and jams that blend together into a majestic sound.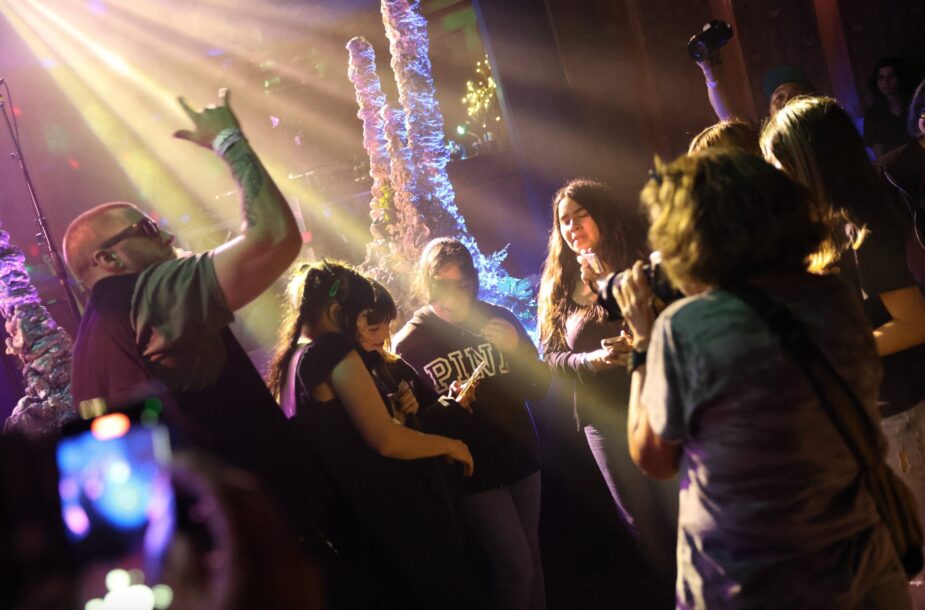 Since this was a five band line-up, the band joked how they had to convince 10 friends over text message that they were indeed starting their set at 6:40 p.m. Goon came up next with a shoegaze set with pitched vocals and hair flings.The band ended their set with "Emily Says" which is a song about lead sing's Kenny Becker's wife Emily Elkin and has the lyrics, "Our fate has seeds in the ground. And there they will wait. Inches from sunshine."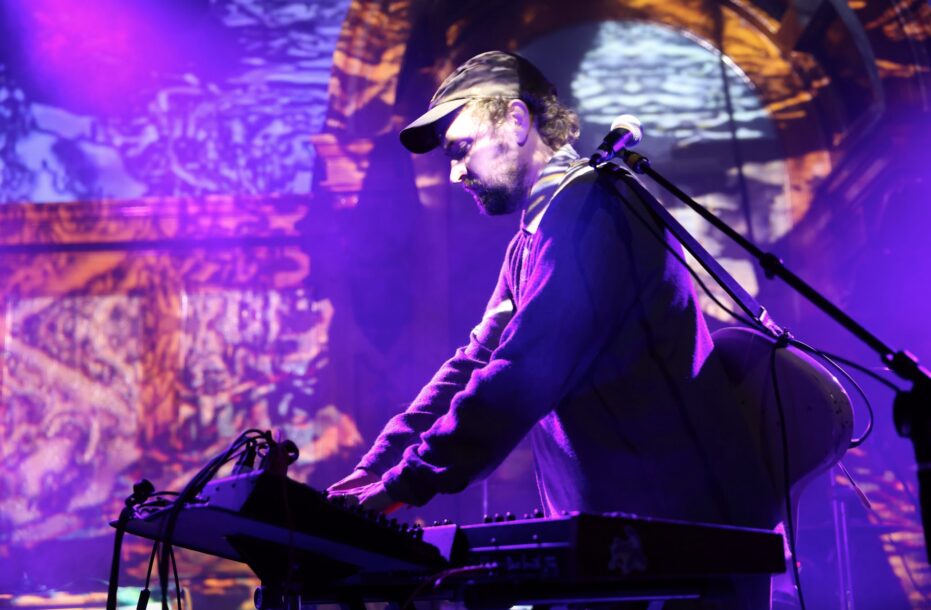 Throughout the set, Elkin joined on background vocals. Jared Mattson played a two-piece set. A 1980s LASONiC LPC-850 boombox took center stage. His chill performance won the crowd over quickly and received cheers throughout. There was even a cigarette lighter for emphasis on one song. Closing out the night was Maral with ancient, mystical rhythms. That was a way to end a Sunday night with the work day just a night sleep away.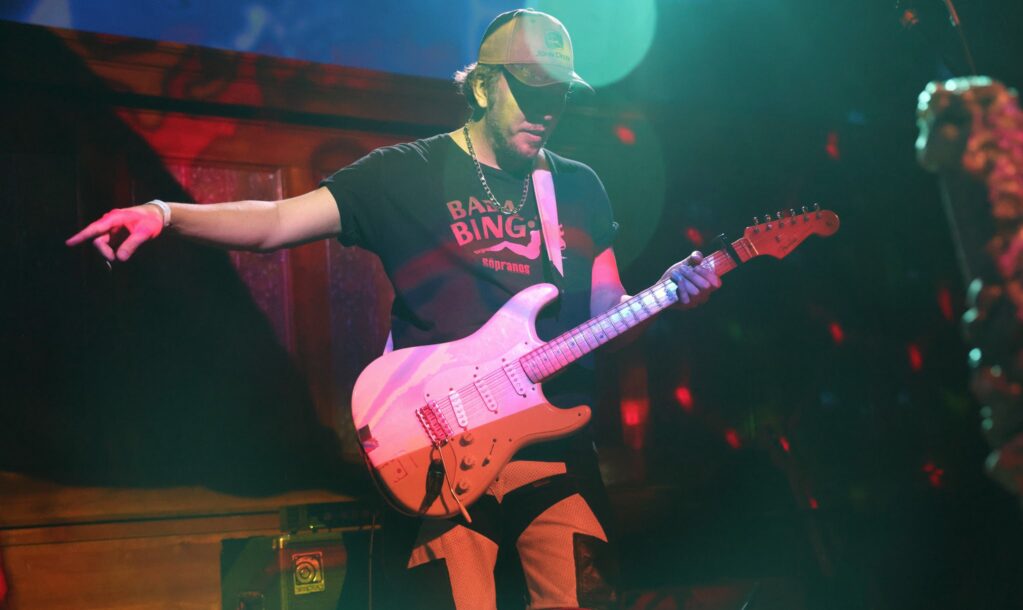 And one has to mention a highlight of the evening: The three Lodge Room dogs roamed around the floor as the festival came to an end. Though the fans wanted to play with the dogs, the dogs seemed more interested in playing with each other and perhaps smelling the spilled beer on the venue's floor.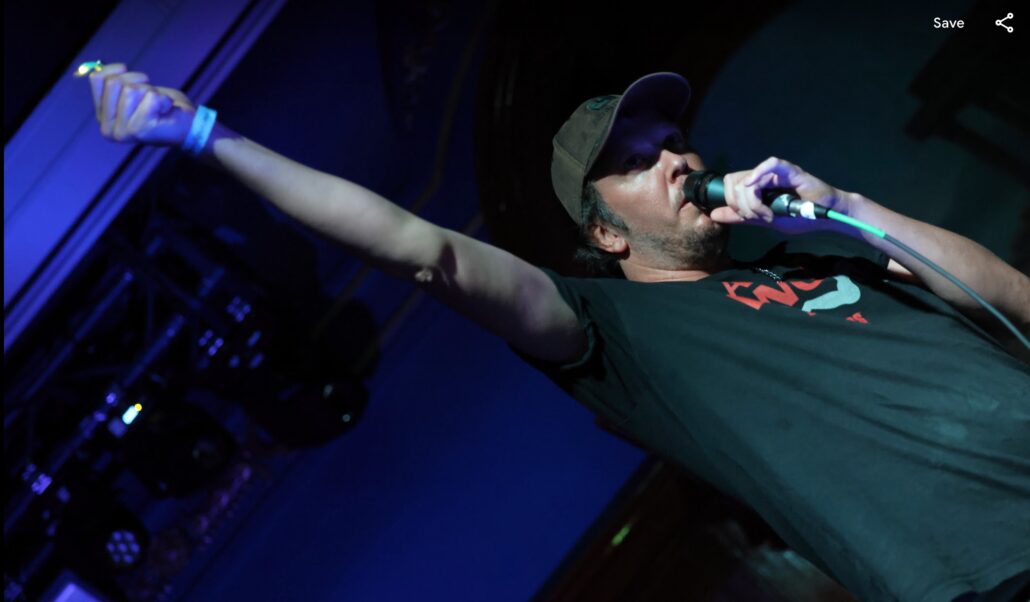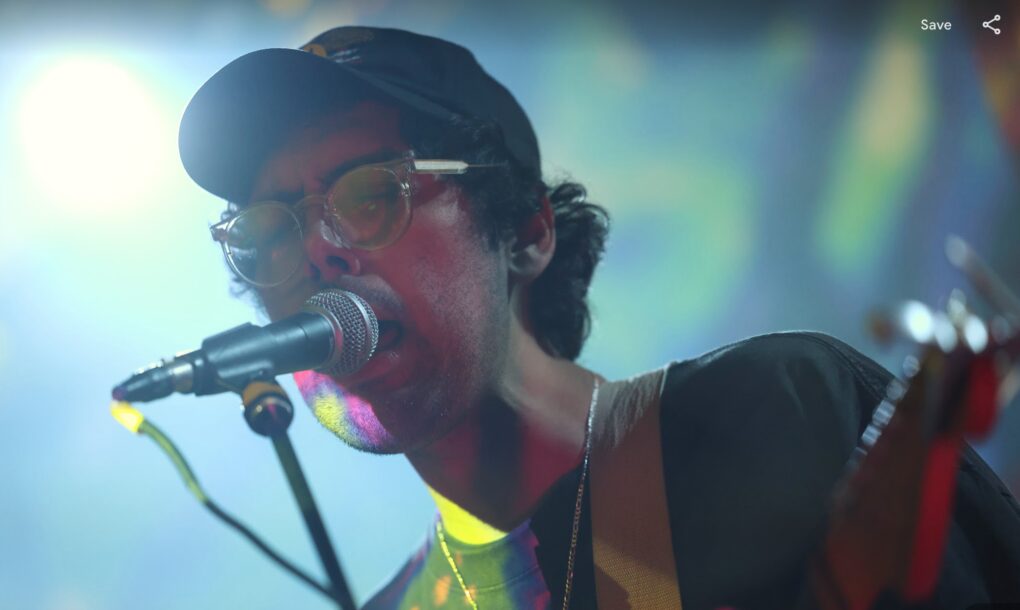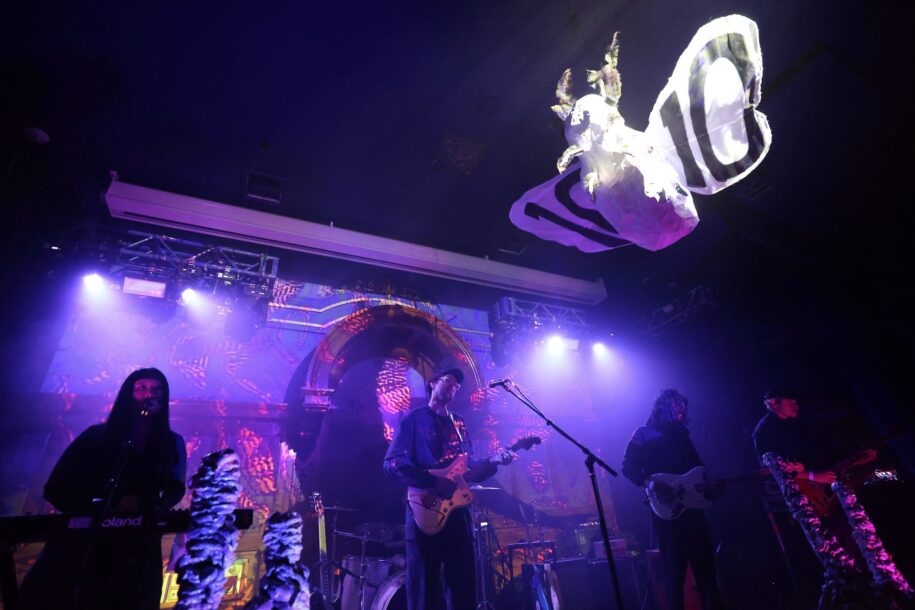 Check out Instagram for more on Death Valley Girls and the bands
https://www.instagram.com/_ma_ral_/
https://www.instagram.com/notgoon/
https://www.instagram.com/draagsadpeople/
https://www.instagram.com/jaredmattsonmusic/
Listen to Death Valley Girls on Spotify: