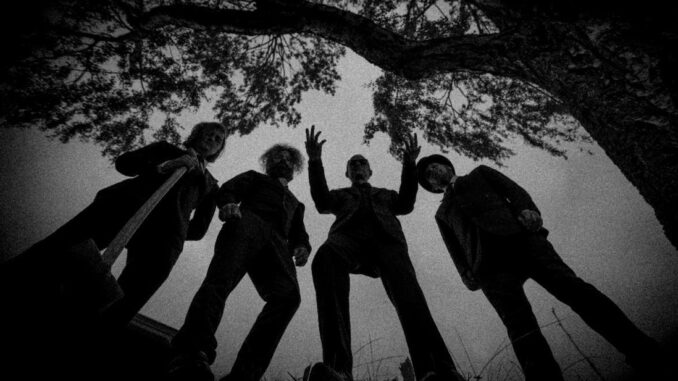 The Coffinshakers remind you to beware of the living dead in their haunted new music video "Reverends Of Doom" from their upcoming album Graves, Release Your Dead. The song is a grave warning about the haunting threat of the revenge of the living dead.
The band's bass player, Joe Undertaker, has directed an ominous short movie for this bloodthirsty taste from their upcoming album, to better familiarize the uninitiated with The Coffinshakers' original brand of haunted country music.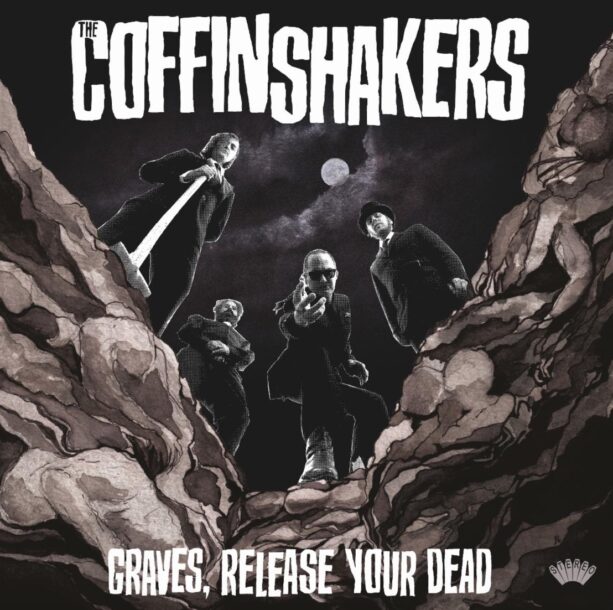 The Coffinshakers' past nocturnal glories include the debut album 'We Are The Undead' (1998) and their eponymous sophomore record (2007), after which the cadaverous quartet retreated to the silence of the tomb, having vacated their respective coffins only sporadically when invoked to perform undead rituals in front of a live audience.
Now, many moons since they last haunted the earthly domain, the hour has come for another foray into the realm of the living. Yet again the dead shall live, the living die, and Musick shall untune the sky.
Svart Records will release Graves, Release Your Dead by The Coffinshakers on September 15th on long playing vinyl, compact disc and digital formats.
Pre-order 'Graves, Release Your Dead' here.
Check out 'Reverends of Doom' here:
The Coffinshakers:
Rob Coffinshaker – Vocals & guitar
Fang – Electric guitar
Joe Undertaker – Bass
Andy Bones – Drums, percussion
Producer: Rob Coffinshaker