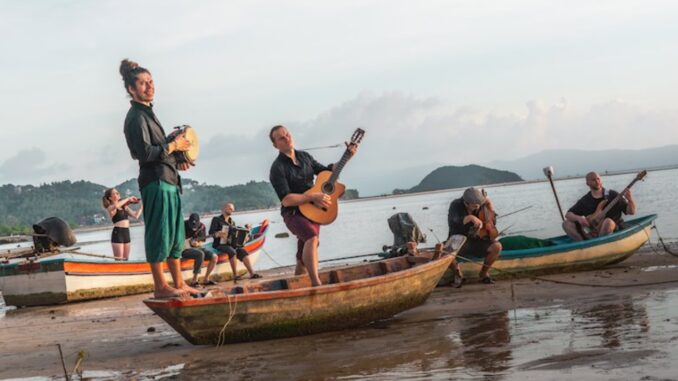 By JOHN DALY
Erik and the Worldly Savages live an adventurous life that we can only envy. But fortunately this group of wandering punkers share their global adventures with us on their latest EP Future Thunder Void.
Future Thunder Void is an excellent collection of inspiring music with insightful lyrics and compelling, catchy melodies. This is a recording listeners can love, enjoy and happily interpret for many hours on end.
Erik and the Worldly Savages is led by Erik Mut, whose contagious good-natured attitude towards life clearly projects in all the tracks on Future Thunder Void. The band is like a combination of Gogol Bordello in attitude and some of the best punk bands of the past.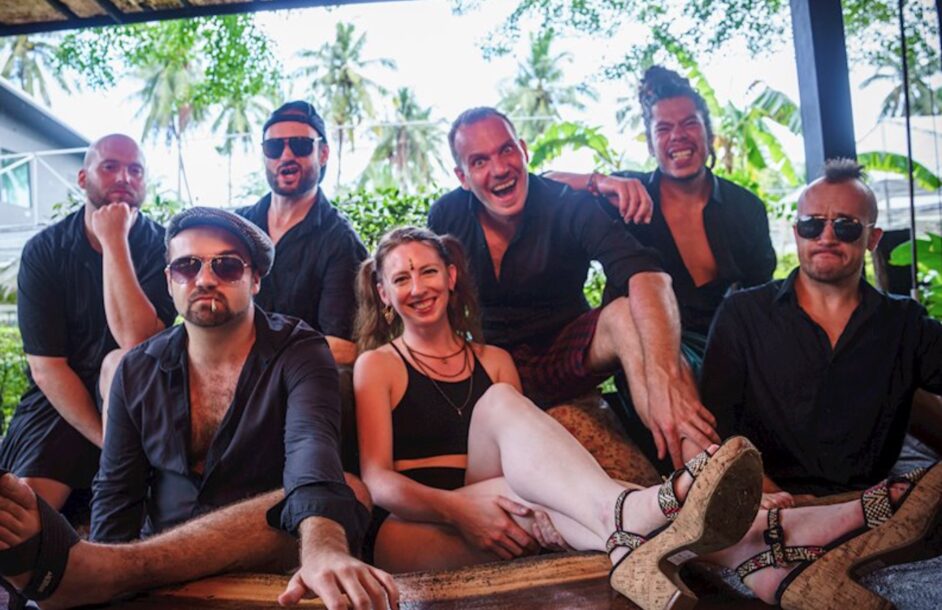 The new EP starts off with the pensive and melodic "Thunder in our Hearts," for which the band released a fun video. If any listener has wanderlust, this track + video will help satiate the longing.
The band travels all over the world but seems to have a particular fondness for Thailand and Serbia. Mut left his home in Toronto, Canada at 25 to go out and get inspired. Erik and the Worldly Savages was formed in 2008 while Mut was in Belgrade, Serbia.
But Mut has been busy giving back as well as making music. His band played all over Europe with lineups of musicians from many countries. In 2016 he started Support Adventure, a company that helps people connect to their innate music trans-culturalism.
Mut describes his world travels and adventures as the ultimate in experiencing life and shares that enthusiasm with Future Thunder Void.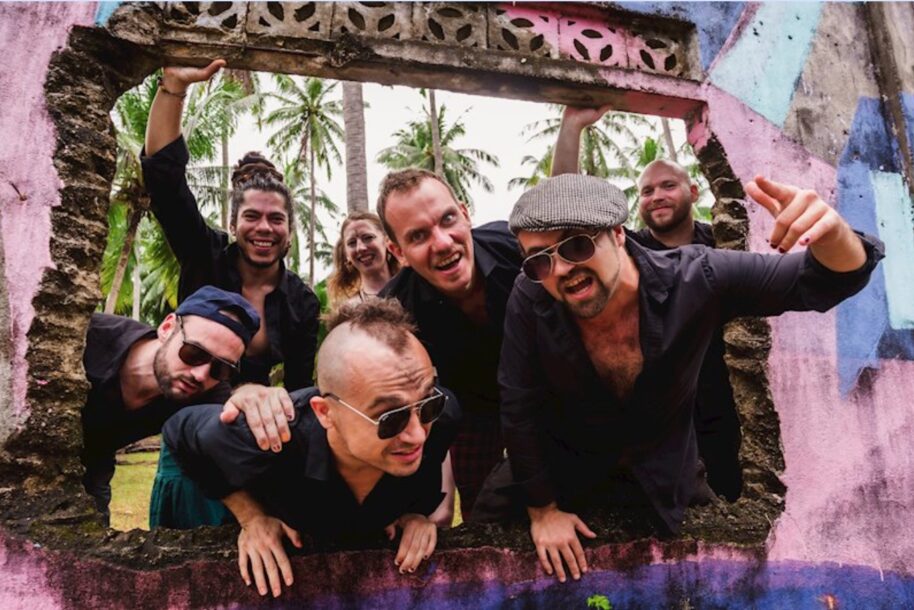 Musician Names/Instruments:
Erik Mut – Guitar/Vocals
Milan Yeqy Jejina – Drums
Caspar Wijnberg – Bass
Dusan Murisic – Trumpet
Luka Lopicic – Accordion
Milan Jeftic – Sax
Gojko Maric – Guitar
Milan Djordjevic – Guitar
Producer Name(s): Caspar Wijnberg
Check out 'Thunder in our Hearts' here:
Websites:
Official Website: https://www.worldlysavages.com/
Facebook: https://web.facebook.com/worldlysavages
Twitter: https://twitter.com/worldlysavages
Instagram: https://www.instagram.com/worldlysavages/
Spotify: https://open.spotify.com/artist/6cKzRq6FdDjGl8T5kC5GN4
Bandcamp: https://worldlysavages.bandcamp.com/music
Youtube Channel: https://www.youtube.com/user/WorldlySavages