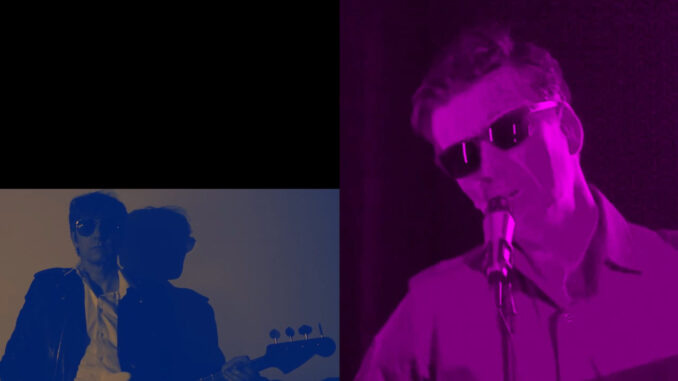 By JOHN DALY
Cosmopolis tackles with the topic of post-breakup memories with "Parasite," a beautifully dark track that echoes past love with a haunting vibe.
"Parasite" has a bit of an obsessive feel to it, but unfortunately that's how many breakups go. There is wonder about your ex: Where are they now, who have they "moved on" with, or — most importantly — how they could possibly survive without you.
Cosmopolis doesn't try to answer the questions. But rather than the usual "I miss you and still love you," -type songs we're used to, "Parasite" has a distinctly different feel. How does one start over again, with someone new, or worse … alone.
Check out Cosmopolis on Spotify here: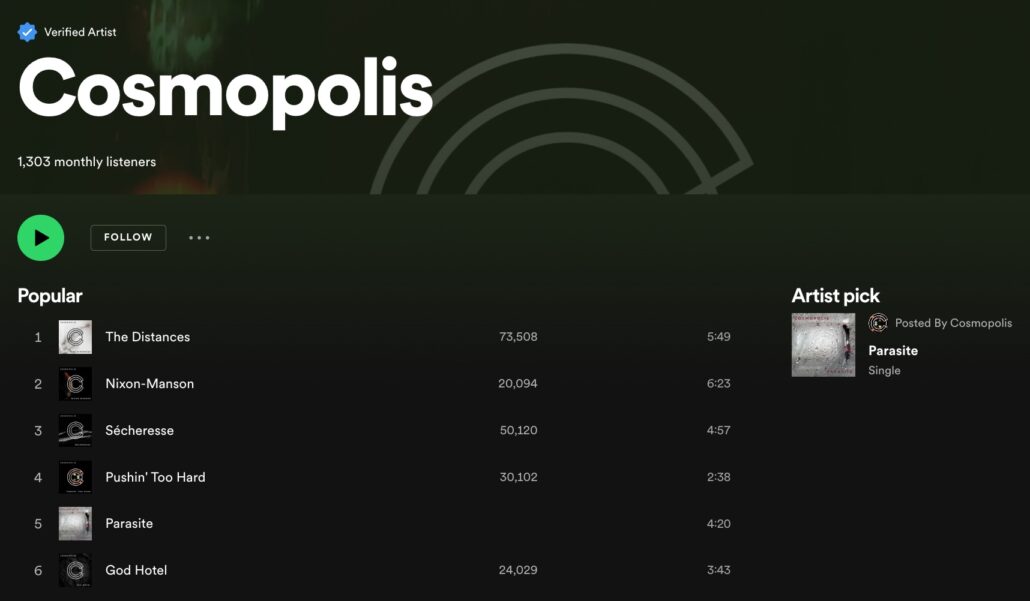 The band is comprised of Gavin Kendall (vocals, keyboards, guitars), Nicholas Platten (guitar, bass, keyboards) and David Hussey (drums, percussion). With "Parasite," this solid group of guys have created a beautifully despondent sound, reminiscent of the best of The Cure or Nick Cave.
We can only wish the best for the spurned character about whom Cosmopolis sing in their track, "Parasite." But for the sake of this very cool post-punk style music, hopefully the blissful misery will continue.
Check out 'Parasite' here:
Websites:
Official Website: cosmopolismusic.com
Facebook: https://www.facebook.com/cosmopolis.official/
Twitter: https://twitter.com/cosmopolis_
Instagram: https://www.instagram.com/cosmopolis_official_/
Spotify: https://open.spotify.com/artist/2uMqqeU9LXM0MfLqIUdCZF?si=el1lhWhlQfOr8Kcxf_FSUQ
Bandcamp: https://cosmopolis.bandcamp.com/
Youtube Channel: https://www.youtube.com/@Cosmopolis-official