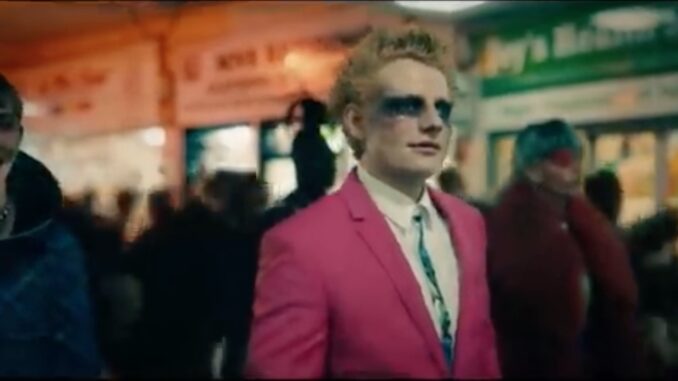 By JOHN DALY
Ed Sheeran comes racing out of the gate with new track "Bad Habits," accompanied by a killer comic book vampire video. It's a sudden shift and new style for Sheeran, a heavily made-up pink punk-rocker pitted against the big bad world.
The colorful video seems to betray the words, as the song makes allusions to newly acquired "bad habits" but it seems clear the hauntingly pastel vampires in the video are too far gone.
The tune opens as serious as a Cold Play track but turns overjoyously upbeat, almost in the vein of Michael Jackson with hints of Billie Eilish-meets-Berlin.
It's a fun collection of friends Sheeran hangs with in the video and the complicated choreography stands out in this high quality production. There are plenty of dummies being thrown around in this one, and the video is both freaky and innovative.
"Bad Habits" is a cool commentary that compares the Ed Sheeran people have come to know, with what his inner feelings may truly represent. He has undergone change.
"I've been making a lot of songs," Sheeran recently told BBC1. "I became a Dad, which is a seismic change in my life. I've been painting. It's the first time I've been really healthy. I stopped the bad habit stuff in my life, I started exercising every day and I was eating takeaway every single day now I don't eat takeaway every single day."
Change is good. And while it's good to see a different side of this prolific musician, it's good to see beneath the makeup as well.