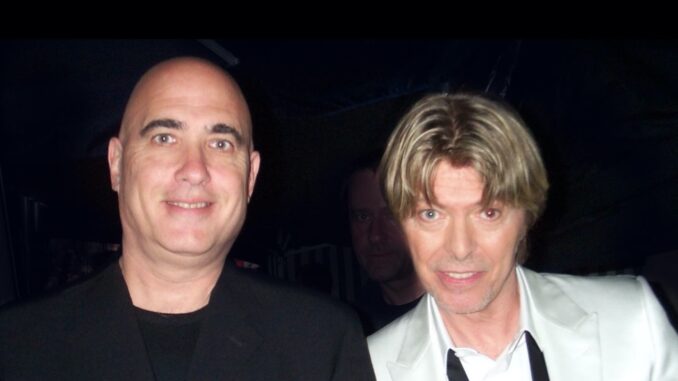 David Bowie's Longtime Collaborator Mike Garson Opens Up About Undiscovered and Lost Music
By DONNA BALANCIA
A Bowie Celebration, a special tour of David Bowie's musicians and friends, launches tonight at The Belly Up in Solana Beach before coming to the Los Angeles area on March 6.
This time around, the fascinating show performed by David Bowie's bandmates will feature two of Bowie's best albums in their entirety: Diamond Dogs and Ziggy Stardust.
The tour performers are Mike Garson, Gerry Leonard, Carmine Rojas, Kevin Armstrong and Alan Childs, along with vocalists Corey Glover, Sass Jordan, Joe Sumner and the very special guest Judith Hill.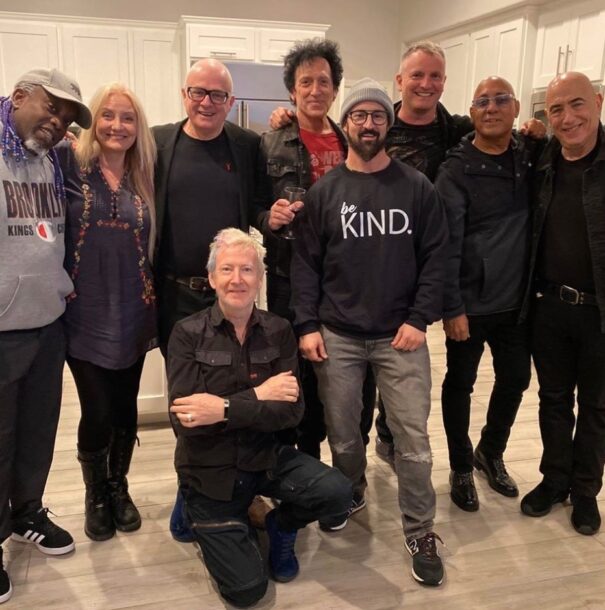 If you missed the North American tour two years ago, there are dates to catch the comeback crew. The North American tour kicks off at The Belly Up in Solana Beach tonight, moves on to Mesa, Arizona on March 4, Pasadena's The Rose on March 6 and returns to perform once again at The Belly Up on March 7 before playing San Francisco March 8. The tour plays throughout the U.S. and Canada and wraps in Florida in April.
California Rocker was fortunate enough to catch up to piano man Mike Garson for a special Question-and-Answer session.
CR: What is the reason for the A Bowie Celebration Tour? Does it bring the people in he band closer?
MG: The reason for A Bowie Celebration is that David's music is immortal and it should be played forever by all the best singers. I'm committed to that and I've been doing it for four years and over 100 singers to date have joined me around the world. Of course it brings the band closer. To us we are all alumni in this band and everyone loves each other and it's the real deal.
Yes, I wish we had David, but we use three singers who are amazing, and many guests.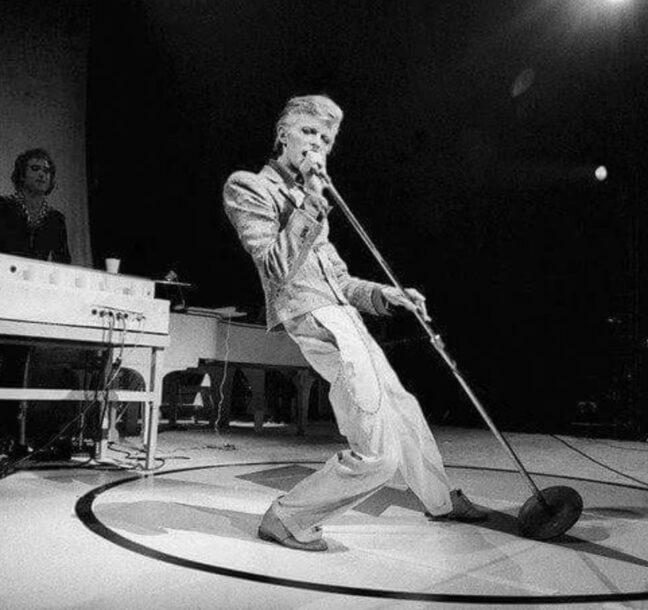 CR: Mike you have weathered the storm so to speak on many levels. What were the toughest times for you in the last five years and what do you do to "Keep going?"
MG: We lost our home in the LA fires it was not a lot of fun, but thank God myself and my family are all fine and it required a genuine reboot and rebuild and right after the fire I had to go out on tour for 60 concerts I just had to keep my chin up high and make music!
CR: Do you know if there is any undiscovered Bowie music that might be released at some point?
MG: There is plenty of undiscovered Bowie music and many tracks that I'm on through the years they will be released as the weeks months and years go on.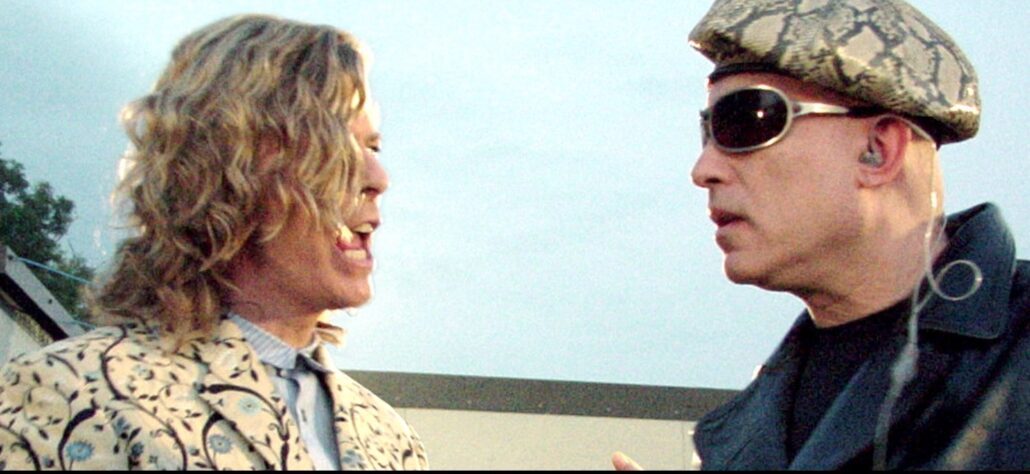 CR: What was the last casual hangout you enjoyed with David?
MG: David has a great sense of humor and we hung out a lot and the last concert he ever did was in 2006 with himself Alicia Keys and myself and we did the song changes and that was my audition song in 1972 so it was a complete circle
CR: What are the three most fun times you all enjoyed together?
MG: I assume you mean 1000 fun times with David.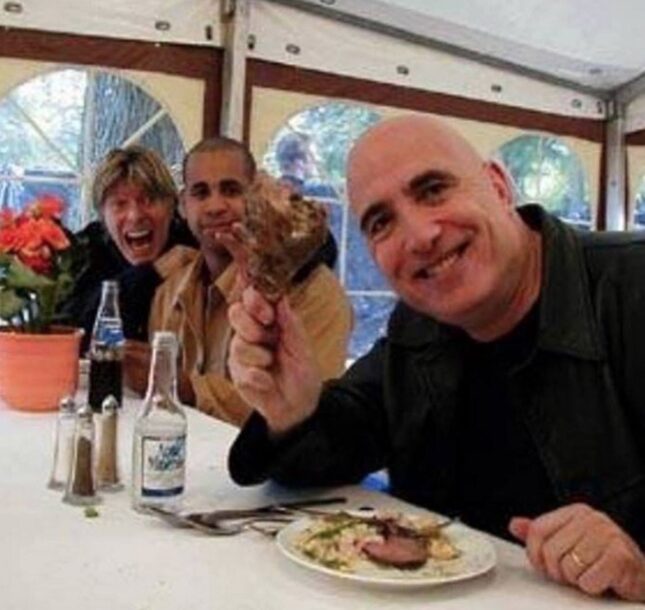 CR: Who are the musicians on tour for the US shows and what are their strengths?
MG: This particular tour we have Gerry Leonard on guitar amazing musician played on the Reality album next day and Heathen album. Carmine Rojas on bass he played on Let's Dance. Alan Childs on drums he was on on the Glass Spider tour.
Kevin Armstrong on guitar, he was the musical director for Live Aid back in the '80s and played on Absolute Beginners. And myself on piano. I played on 20 albums of David's albums and over 1000 live concerts.
CR: Will there be changes – so to speak – from the last tour the group put in here in the states?
MG: I always make changes. This tour we will do the whole Diamond Dogs album and the Ziggy album plus many hits and deeper cuts.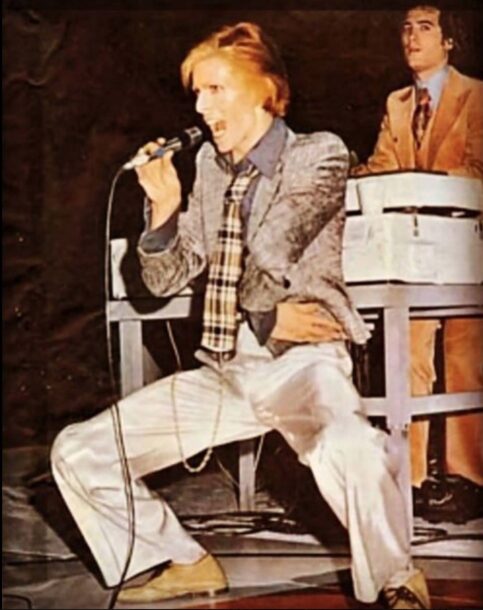 CR: How do you keep your music skills up? Do you practice every day?
MG: I create music every day whether composing improvising or practicing the piano.
CR: What do you love about LA and what do you love about the US audiences in general?
MG: I love the creative energy in LA when I compose I can feel all the screen writers directors producers great film composers in this wonderful city
CR: How have you been recovering from the fires, I understand you were deeply affected.
MG: We are moving forward.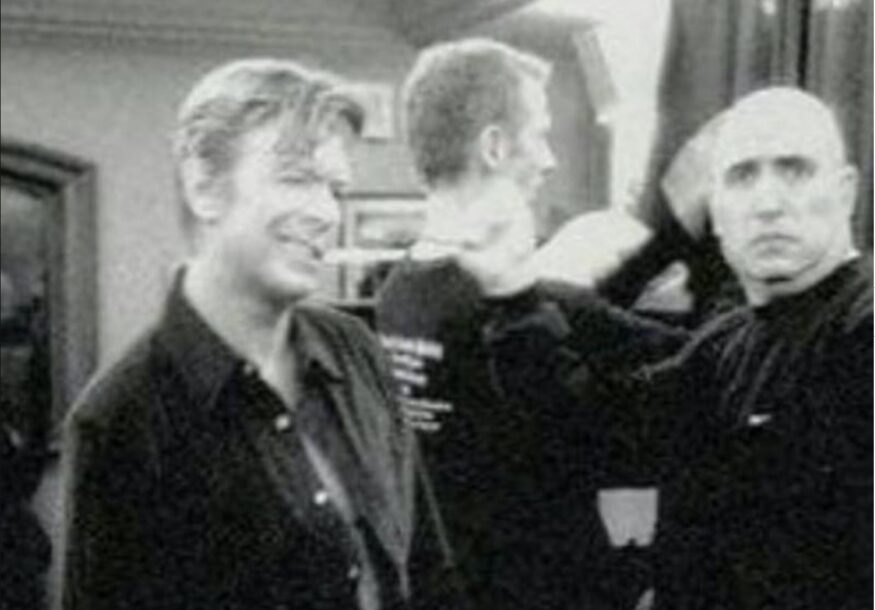 CR: Was there any of your music lost in the fire that occurred recently?
MG: I lost hundreds of pieces of music. I was part of the Beethoven Society I lost original manuscripts. I lost three pianos. It's endless but as I said before, I'm still here.
CR: Anything else audiences should know?
MG: I love playing for the great audiences.
For more information and tickets go to the "A Bowie Celebration" website.