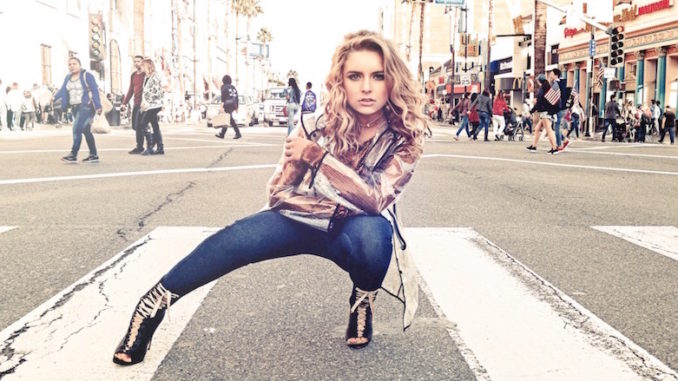 Songstress First Artist at Pop Division of Strange Music Label
By DONNA BALANCIA
Mackenzie Nicole has got the music business covered. She's grown up on the business side, and will now be leading the charge as the first artist signed to the Strange Music's new pop division called Strange Main.
Mackenzie's new album, The Edge, will be released April 13, she's got a supporting role on tour with icon Tech N9ne and her new single, "Preview" has debuted.  It's been busy times for the 18-year-old pop singer-songwriter, who has already notched some hits and who's devoted to the business she loves.
"I've been working professionally since I was 9 years old," Mackenzie said. "Growing up in the business I was never left out of meetings. I was always doing something, packing and loading merch, helping with social media, etc, and then I went into the recording side."
Mackenzie has been working for the family business: the Strange Music label, which is the home to rapper Tech N9ne and a host of other artists.  The company was co-founded by Tech N9ne and businessman Travis O'Guin.
Check out Mackenzie Nicole's latest video for the song "Preview"
Strange Music Hollywood
Recently Strange Music hosted an album release party for Tech N9ne's latest effort "Planet" at the fantastic new Strange Music Hollywood space, where we caught up with Mackenzie.
Mackenzie's sensibilities have been instilled by a work ethic instilled by her parents.  But her musical talent has also been nurtured, and she is classically trained in several areas of music including opera; She's been singing opera since the age of six and can sing in multiple languages.
Mackenzie learned the ropes of the "proper" way of music and that led to her desire to take the formal lessons and turn them into experimental music.  The experimental side now comes back with her to her pop tunes.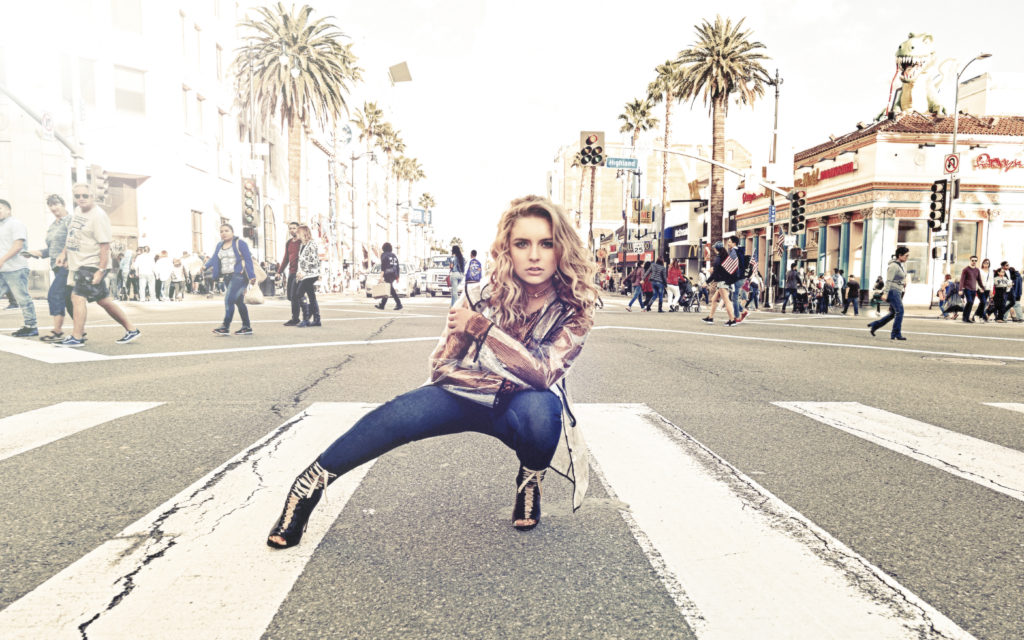 Mackenzie Nicole: Formal Lessons to Experimental to Pop
"I was formally trained on how to do everything 'right'," she admits. "From a very young age, I knew what was technically correct given theory and according to these rules that I'd learned over and over again. However, I had this realization where I thought, 'Music doesn't have to be proper.' It doesn't need to pass the litmus test of being technically accurate in order to be good or enjoyable. So, I started experimenting at that point."
A straight-A student, Mackenzie has her pick of colleges and is evaluating her choices from among the top colleges in the country where she was accepted.
Going on Tour with TechN9ne
But for the moment, Nicole is focused on her singing career and a trek of tour dates this spring with Tech N9ne.
And Tech has given her some great advice, she said.
"Tech's advice for me has been by leading by example," she said. "I have a personal relationship with him, we're family, but I'm also a Tech N9ne fan. You can go to a Tech N9ne concert with earplugs in and you would still be inspired."
As for the Mackenzie, she is welcoming a change in style with The Edge. She's looking forward to turning an eye towards pop music.
"I had never done pop, I've always done more experimental on the rap side," she said. "I've done a lot of genres, but in order to build a foundation we're trying to start with pop. Of course, there are a lot of things I want to experiment with. I want to pattern myself after Rihanna.  She started with a clubby record that was her debut and branched out to multiple genres from there."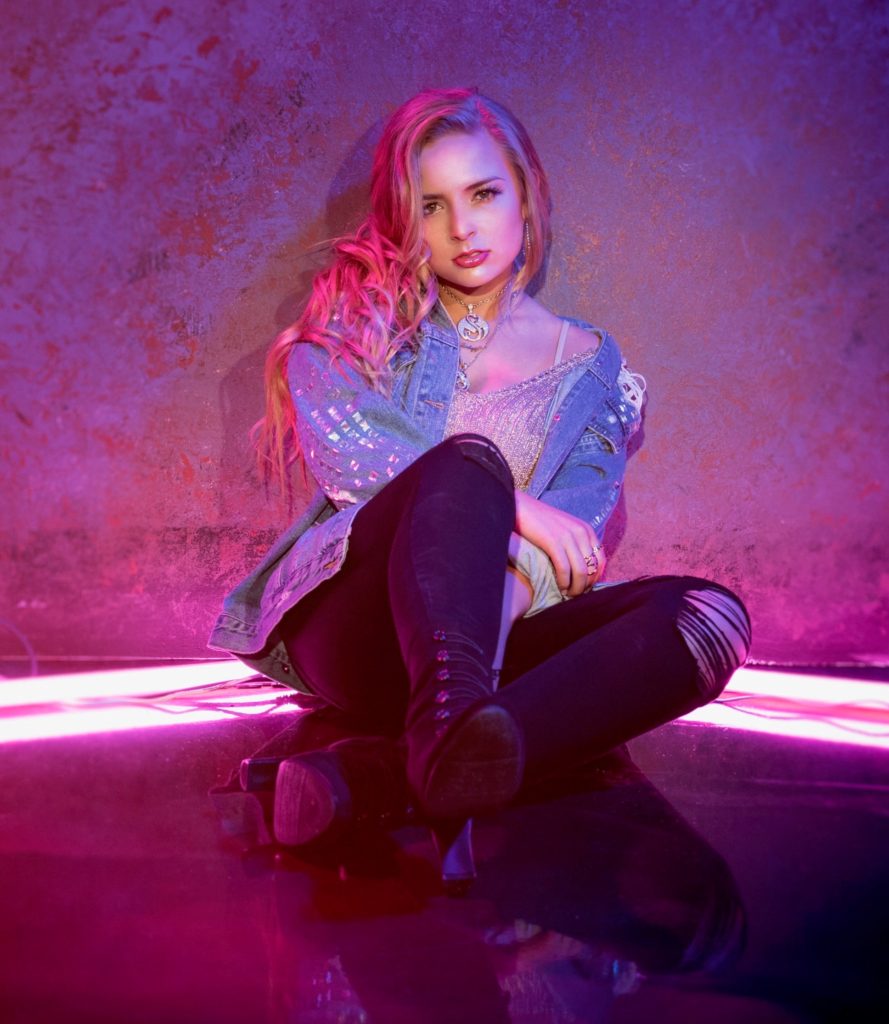 "The label itself was started in 1999 when I was born," she said. "I don't know what else I would want to do if I were not in the music business. I realized a long time ago there isn't another business I want to be in," Nicole said.
Signing to Strange Main in 2015, she formally unveiled "Actin Like You Know" boasting a cameo from Tech. Early acclaim came as the track racked up over 3.9 million YouTube views and 1.9 million Spotify streams, while the song served as a centerpiece on the Tech N9ne Collabos album Strangeulation Vol. II. 2017 saw her feature on two songs from Strange Reign in addition to guesting at various tour stops. "Deleted" turned up as her next solo song with over 978K Spotify streams and 599K YouTube views to date.
Simultaneously, the songstress assembled what would become her full-length debut and the first release for the Strange Main imprint, The Edge. In many ways, that title sums up the expanse of her nuanced and intricate personality.
Check out Nicole's powerful video for "Actin Like You Know," featuring Tech N9ne: