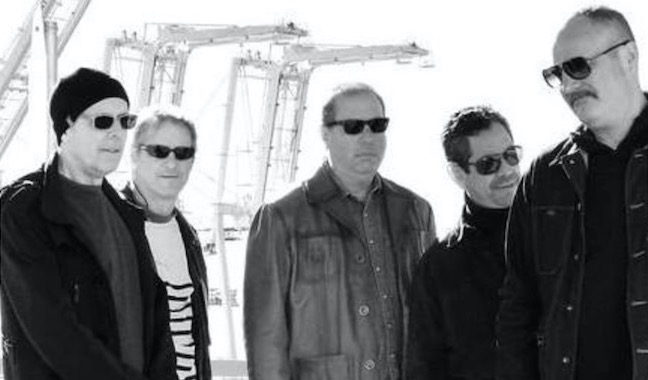 By DOTTIE PARIS
With a funky flourish, the cool music of band Idiot Grins continues to impress as the third album, State of Health, sets a new standard in R and B.
Like its predecessors, the latest album is recorded at Oakland's Snug Harbor. Not surprising as this is a Northern Cal-based band that stays true to the roots.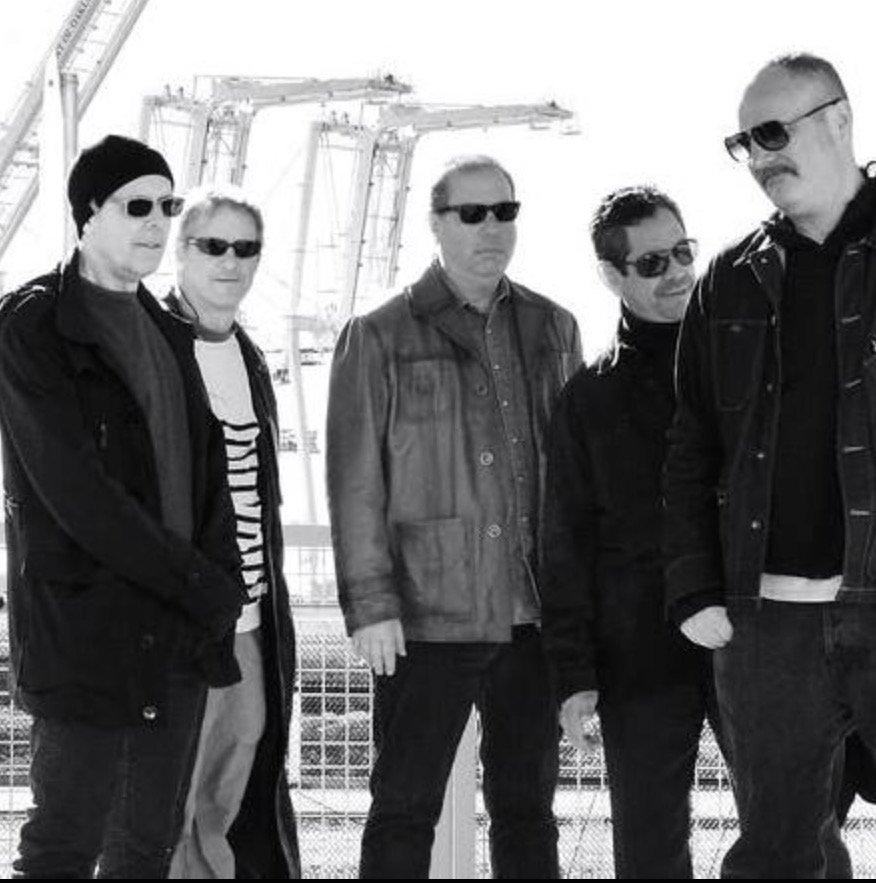 Featuring The Byrd Sisters
Featured on this great new album by the regionally heralded by the blue-eyed soulsters are the highly revered Byrd Sisters, who bring lovely harmonies and a lot of class to the release. The funky, blues-driven rock and roll put out by the Idiot Grins captures all the heart and soul of perennial favorite Al Green and blends it with the raucousness of So Cal locals Tower of Power.
The Idiot Grins' fantastic sound is something the public can cherish to help fill the void left this past year by the passing of prolific musicians Sharon Jones and Charles Bradley.

The Idiot Grins Band
Band members are Michael Conner, Evan Eustis, John Hansen, Michael Melgoza and Randy Strauss. In 2012 Idiot Grins made the record Quarry. That album got them props from the local news outlets. And the word started to spread.
The band then brought Big Man, which was produced over 2014 and 2015. On that record is Johnnie Bamont and Mic Gillette from Tower of Power and Huey Lewis and the News on horns, and the incomparable Joe Goldmark on pedal steel.
Check out the Facebook page for Idiot Grins
The Oakland-born Byrd Sisters, Lena Byrd-Miles, Lisa Byrd, and Lauren Byrd, have music in their blood, as they say and they've been singing since 1992. The Byrd Sisters got their start singing at their local church. They serve the community by giving back through the gift of song.
Release Info
Artist Name: Idiot Grins
Location: Oakland, California
Release Name: State of Health
Release Date: Dec 22, 2017
Label: Snug Harbor
Producer: Randy Strauss
Track List:
1. Get Busy Dying
2. Frock
3. Philly Belly Cheesy
4. Build It
5. Unkind
6. That's Some Funky Business
7. Televised
8. Take it Back
9. Dream
10. Mama's Tears
11. Breathe
12. Big Starry Night
Musicians:
Michael Conner: organ, piano, clavinet, harmonica, synths
Evan Eustis: bass, background vocals, mandolins, lead vocal
John Hansen: lead vocals, background vocals, electric piano, accordion
Michael Melgoza: drums, background vocals
Randy Strauss: guitar, lap steel
Featuring:
The Byrd Sisters (Lauren Byrd, Lena Byrd & Lisa Byrd): background vocals
Johnnie Bamont: saxaphone
Jeff Cressman: trombone
Marvin McFadden; trumpet
Rene Jenkins: trombone on Dream
Joe Goldmark: pedal steel
David Frazier: percussion
Release Notes
Mastered at Georgetown Masters in Nashville, TN by Andrew Mendelson