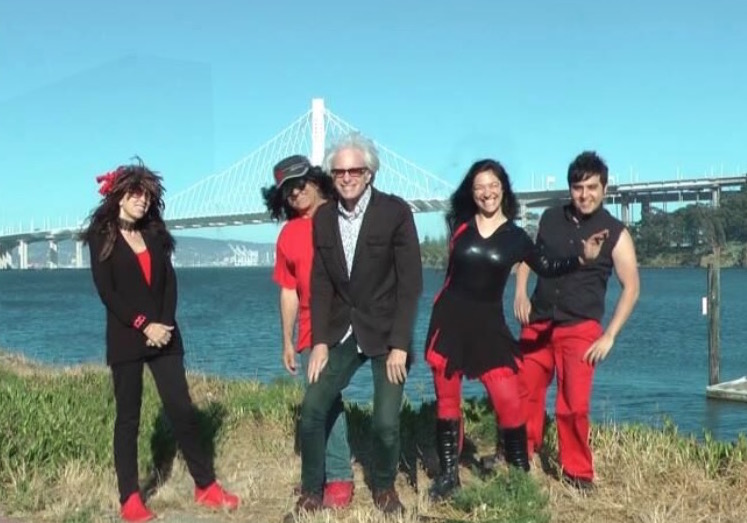 By DONNA BALANCIA
The new album, Further! from San Francisco psych rock collective Revolushn, is really out of this world.
Revolushn is a talented band in California, although from the sounds of things they're taking their music in a new direction — somewhere off of planet Earth.
The new album, Further!  depicts a dog smoking a blunt on the cover and it's no surprise as one of the tracks on the album is called "Dog Gets High."  What can you expect from people with names like No and Q and a former member of Devo.
Revolushn is Upbeat and Other Worldly
One listen to Further! should give an idea of the type of out there material on this record.
The title track is an upbeat, synth-infused song that is high energy and fun. "Time + Travel = Time" is a fun guitar and electro work with great drum work and avant garde sounds.
READ THE CALIFORNIAROCKER.COM REVIEW FOR 'THE FRESHMAN' BY REVOLUSHN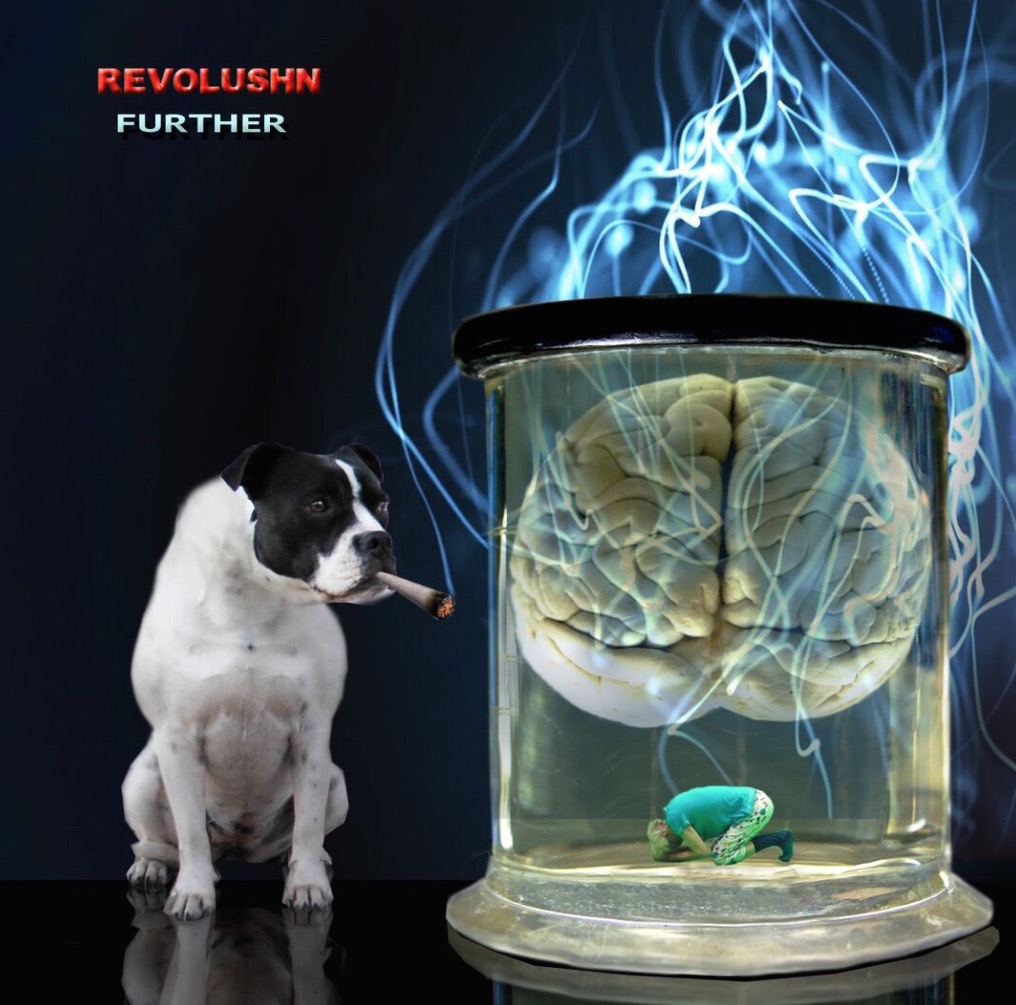 'Weird Little Minds'
Another favorite is "Weird Little Minds."  But when the singers say "I Got It," the listener wonders if the band hasn't actually lost it.  The music is good-natured — and good — and that's a rare combination.
Lead track "Dinosaurs" recently made the Hot 100 Next Big Thing list on Spotify.
The band will be playing New York in early November.  Check out the tour dates here.
The songs were written by NO and David Kendrick (Devo, Sparks) and recorded at Cypher Sound Studio in Kansas City by Aaron Connor (Bone Thugs and Harmony, Ed Sheeran).