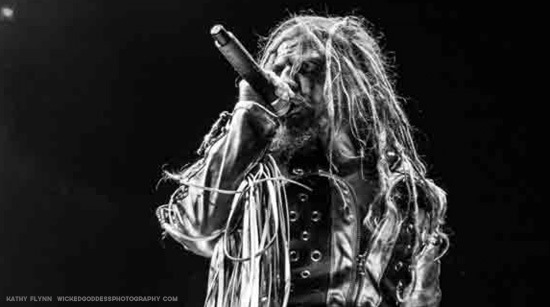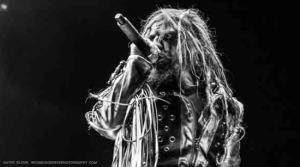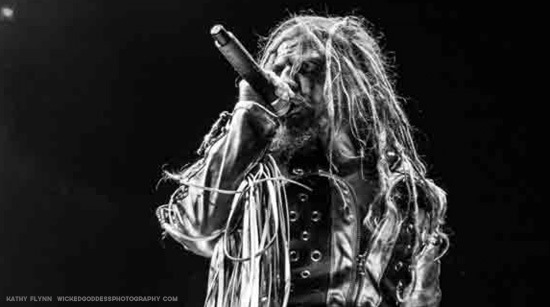 LOS ANGELES — Just in time for holiday gift-giving, metal musician Rob Zombie is the latest artist to announce his music will be released on vinyl.
The musician-filmmaker will release four albums on picturedisc vinyl through Universal Music Enterprises in the second week of December, in time for the holiday push.
Vinyl sales are skyrocketing, according to a recent report by the Recording Industry of America. The report indicates in the first half of 2014, total music sales came to around $3.2 billion, $146 million of which is attributed to sales of "records."
Increases in vinyl sales are generally attributed to awareness of the marketing holiday Record Store Day, and renewed interest from collectors.  Record Store Day is April 18, but many special releases will be available on Black Friday.
Zombie's The Sinister Urge, Hellbilly Deluxe, Educated Horses and Venomous Rat Regeneration Vendor will get picturedisc releases on Dec. 12.  Bruce Springsteen, Led Zepplin, The Beatles, Jack White and Soundgarden are other artists who have limited edition 2014 holiday releases out on vinyl.
Zombie has sold more than 15 million albums worldwide, according to Universal Music Enterprises.  His films, including the 2007 remake of classic horror flick Halloween, have grossed $150 million total worldwide.
The metal musician is a founding member of 1980s group White Zombie and Hellbilly Deluxe, released in 1998 marked the foray into his solo career.
The latest project for the metal-filmmaker is 31, which he is crowdfunding with a campaign on Fanbacked.com http://www.fanbacked.com/c/31-rob-zombie-film/
Zombie is also working on studio album, expected to be released after January via T-Boy/UMe.