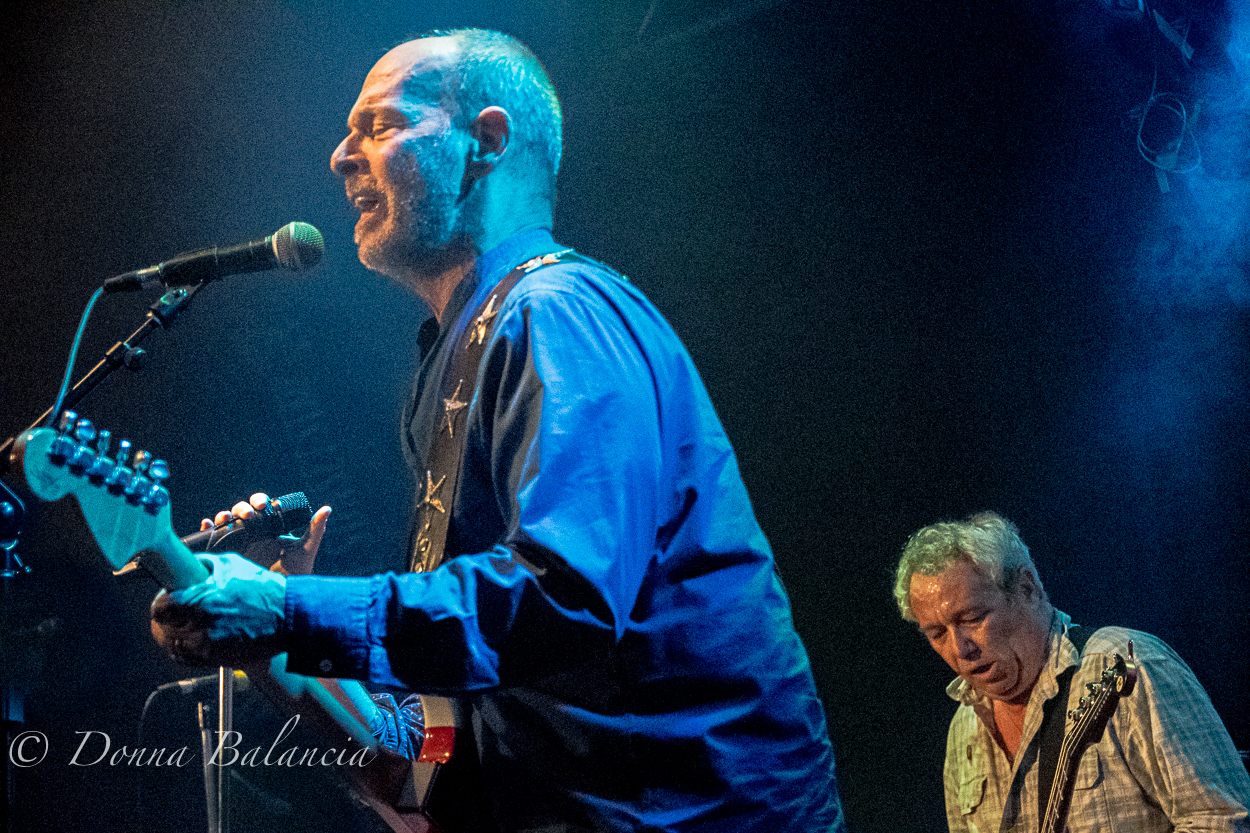 New Music Brings Fans to The Sunset Strip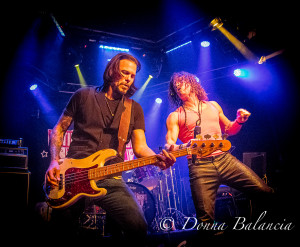 By DONNA BALANCIA – Wayne Kramer and Mike Watt are among rockers who gave the Sunset Strip a shot in the arm at the Whisky A Go-Go Tuesday night.
"This is the Whisky A Go Go, where (the jam session) belongs!"  cried emcee Paulie Z, who along with the rest of the "regulars," perform a high-energy show to tear the house down, week in and week out.
"This is one of the most fun nights of the week," said Jesse, who drove down from Ventura to see some of the most talented side men in the business.  And a few women contributed to the success of the night as well including Debby Holiday who has become a fixture in the festivities.  Holiday knows how to bring the house to its collective knees and she did not disappoint Tuesday.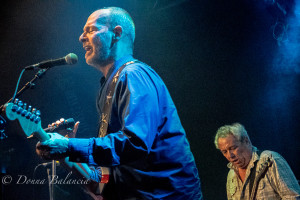 Ralph Saenz, known for his wild glamrock sendup as lead singer in the big-haired, babe-bustin' musical comedy troupe Steel Panther was on hand to sing Van Halen as a burlesque artist did her thing.
"I used to be in a Van Halen tribute band," Saenz admitted.  Honestly the guy can do anything and make it all funny.
Paulie Z and the house band; The Disreputable Few; Joe Retta; Micki Free; Alex Kane; Mitch Perry; Chuck Wright; Joey Malone and a host of all-stars move on and off stage during the four-hour evening.  It's a free night but even if they charged, it would be well worth a ticket to see this kind of talent. One moment to note: Paulie Z. asked for a moment of silence for the recent passing of Rainbow chef Miguel Murillo.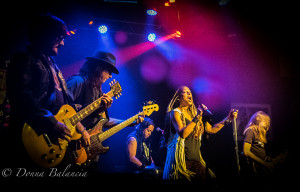 "It's great to see these guys jamming and the fans digging the music," said Little Caesar frontman Ron Young in an upcoming interview with CaliforniaRocker.com . "It's a cool jam night and it's great to see the Sunset Strip get people jammin' again."
But the first set belonged to special guests Watt and Kramer who in the late 1970s set the tone for punkers yet to come.  Kramer is a founder Detroit innovators MC5 and Watt was with The Stooges.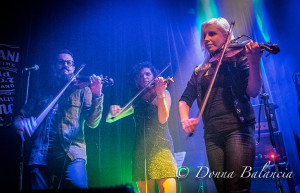 With their frontman, Mike Doughty of Soul Coughing, the trio put on a rave-worthy performance of "TV Eye," "Light Will Keep Your Heart Beating," and the raucous "Kick Out The Jams."
"All these super musicians get together and have fun," said Loren Molinare of The DoGs of Detroit, who doubles as a rep for Blackstar Amplification, a show sponsor.  "This is a great addition to the Sunset Strip, the audience and music fans really want this."