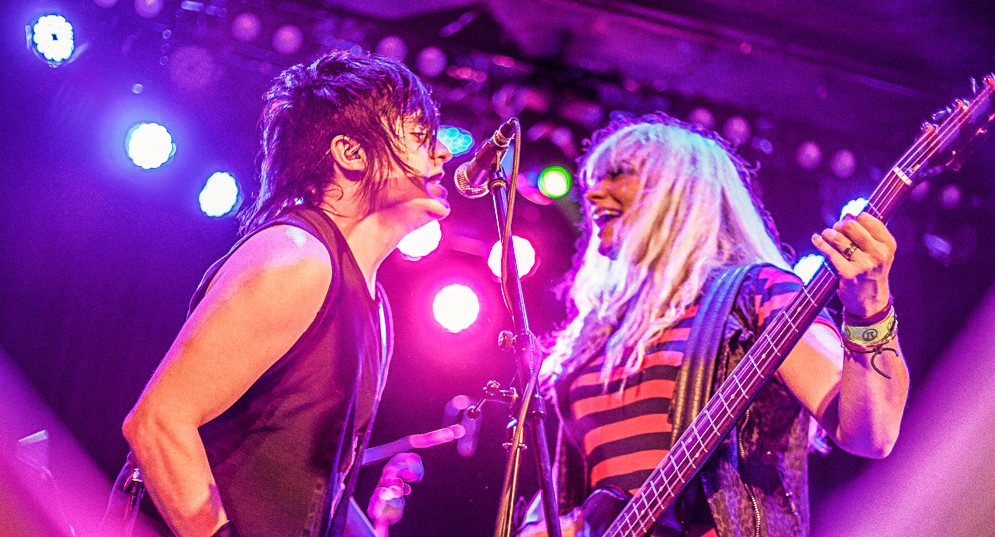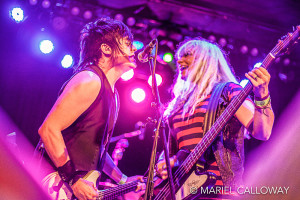 By MARIEL CALLOWAY — Veteran punk rockers The Dollyrots played to a packed house at The Roxy Saturday night as part of a new live concert tour video project.
The band, comprised of husband and wife duo Kelly Ogden and Luis Cabezas, recently decided to bring the live experience of their shows to fans from around the world by way of an exclusive, fan-funded DVD.
Funding a video project solely via donations is daunting, but the couple has faith in Dollyrots fans.
"Our fans are the most supportive people ever," said Luis, expressing his appreciation for those who have already pledged to the project.
In exchange, fans who donate to the project have the option to pre-order the DVD as well as to receive specially designed packages containing exclusive goodies ranging from merchandise and souvenirs, to actual instruments.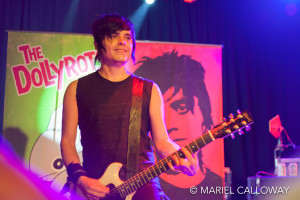 "We're giving away guitars," Luis said. "My tour back-up guitar is going to a guy in Arizona, and one of Kelly's is going to a fan in England."
After a career of successful records, the team felt confident that they could make another album if they wanted to, but knew it was time to take a risk and try something they had never done before.
"If you want to grow as a person, you have to do something that scares you," Luis said.
Kelly and Luis teamed up with director Ian MacLeod, with whom they worked previously when making the video for their song, "Get Weird."  The duo first learned about MacLeod through a mutual connection and were impressed with both his visual style as well as his tenacity after learning that he was a cancer survivor.
In addition to the challenges of producing a comprehensive live concert video project while conducting a multi-city tour, Kelly and Luis now face the added excitement of touring with their 18-month old son, River.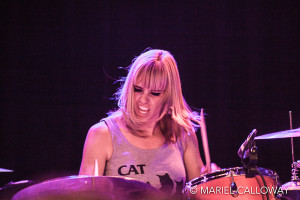 As for the show at the Roxy, it was a great Dollyrots show, but there was a little added buzz because of guest drummer Rikki Styxx, who stepped away from The Two Tens for the night to join her friends.  The Two Tens will be on the bill next weekend at Hi-Fi Rockfest in Long Beach.
Dollyrots fans can expect a high-energy DVD filled with the thrills of touring life and the zaniness of backstage shenanigans. The band is touring with fellow punk rockers Bowling For Soup and will be playing a few more domestic shows before picking the tour back up in the UK in early 2016.
To pledge to the DVD project: http://www.pledgemusic.com/projects/dollyrotslive
And check out The Dollyrots' Facebook page.