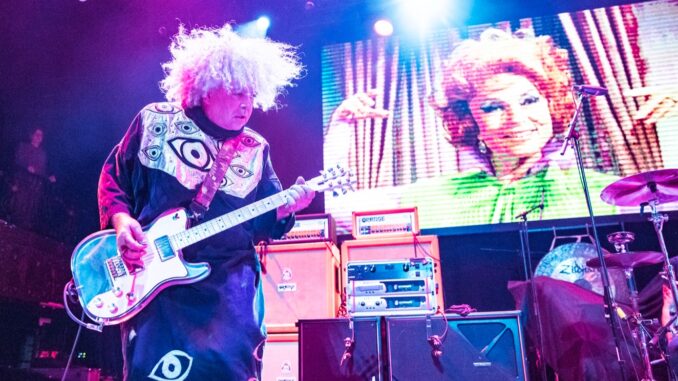 Boris and Melvins
With Mr. Phylzzz
Twins of Evil Tour
The Belasco Theatre
Photos + Review by JULIE ANN SHAW
LOS ANGELES – I was lucky enough to be at the opening night of the Twins of Evil Tour in Los Angeles to celebrate Melvins' 40th anniversary. The last time I saw Melvins perform, they were opening for Ministry, but it was clear from the very start of this show that this night was going to be a completely different, and wonderful experience.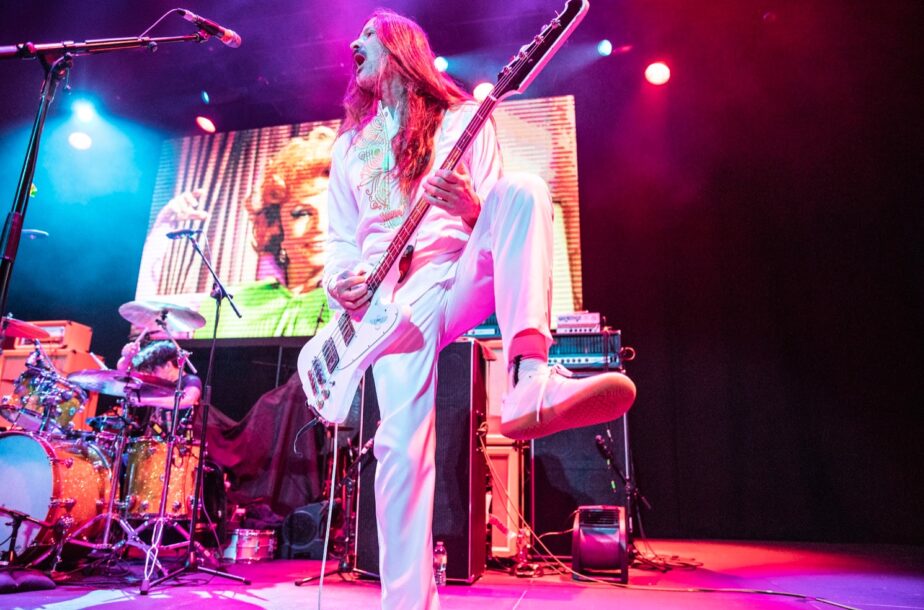 Opening the night was Chicago duo, Mr. Phylzzz, with Clinton Jacobs (vocals/guitar) and Danny Sein (drums). They played a short set that consisted of some of their hits including "Kitty," "Dirty Hands," and Modern Life."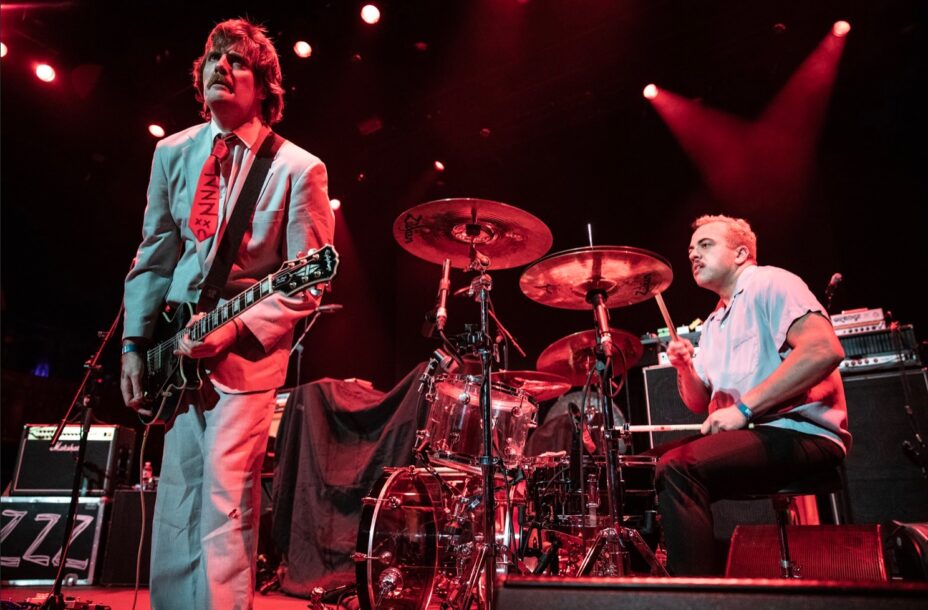 After a short set change, the lights went down, the face of the Bewitched mother-in-law, Endora,  illuminated the screen above the stage, and A-Ha's "Take On Me" started playing. Buzz Osborne (lead vocals, guitar), Steven Shane McDonald (bass, vocals) and Dale Crover (drums), otherwise known as the current incarnation of one of the most influential bands in grunge and metal, Melvins, took the stage.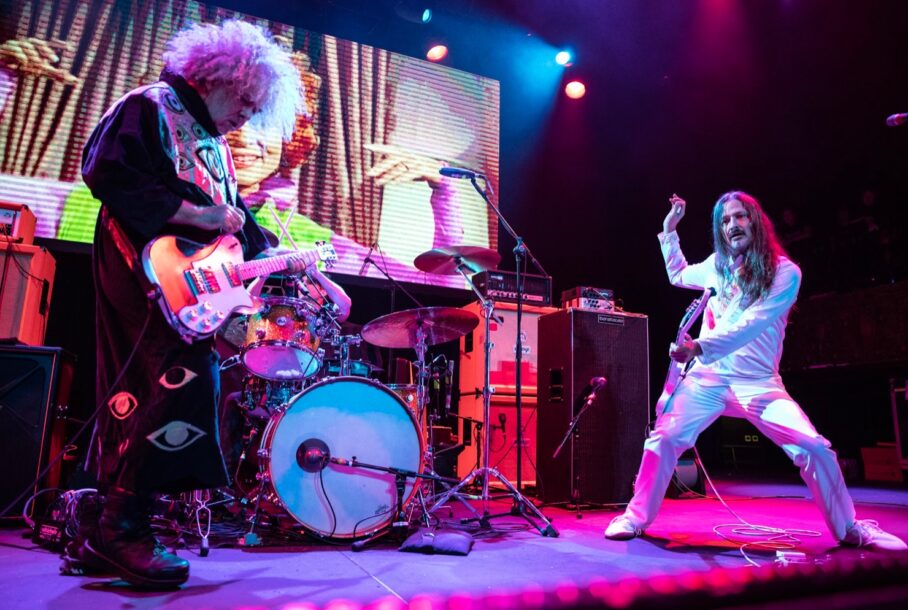 McDonald wouldn't be the performer we have come to love if he didn't dance a bit on stage while lip syncing to A-Ha while Osborne and Crover settled in.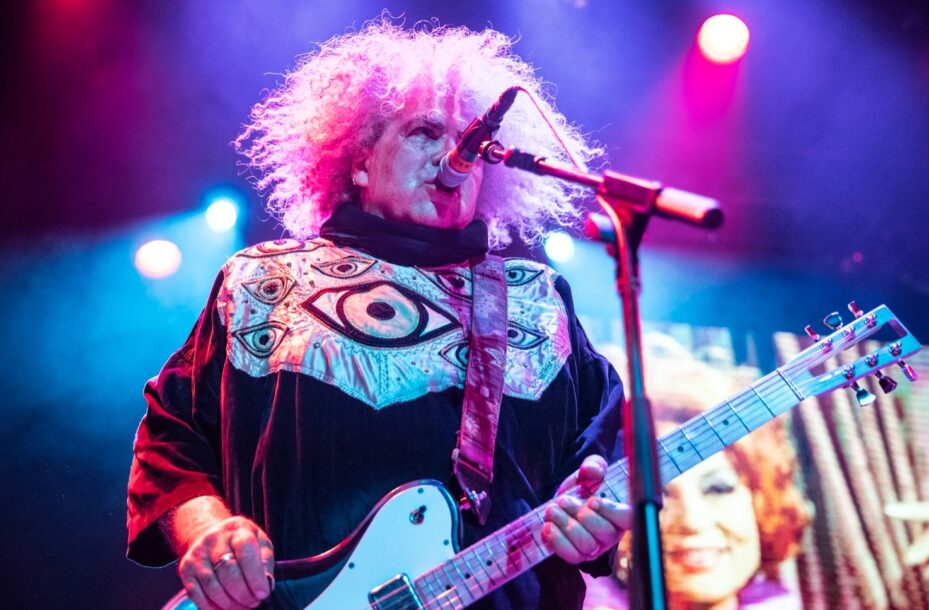 The first six songs of their set were from their 1991 album, Bullhead: "Ligature," "Your Blessed," "It's Shoved," "Anaconda," "Zodiac," and "Cow." They filled out their set with "A History of Bad Men" from 2006's (A) Senile Animal, "Honey Bucket" from 1993's Houdini, "Revolver" from 1994's Stoner Witch, and "Night Goat" from Houdini. Melvin's closed their legendary set with "Boris" from Bullhead.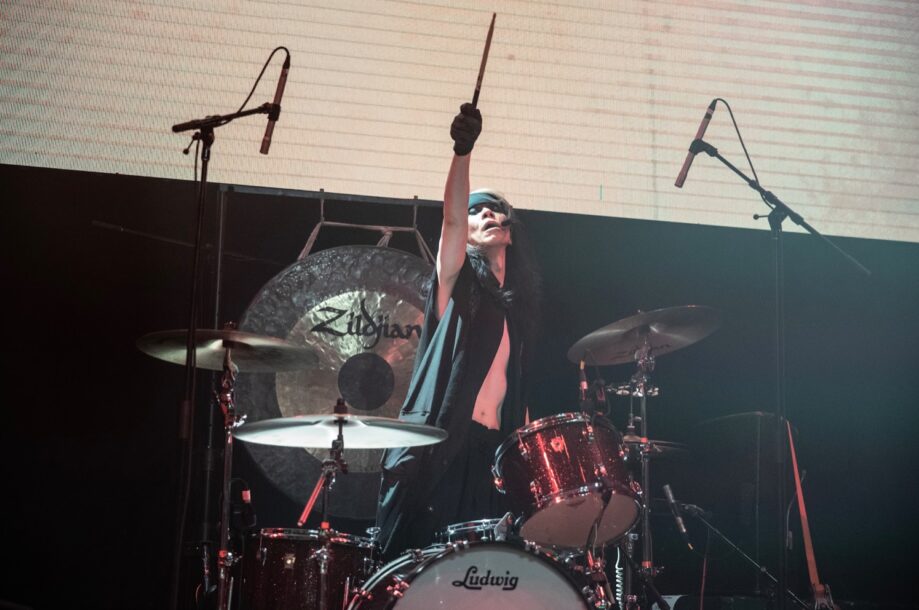 The final band of the night, co-headlining this tour, was Takeshi (vocals, guitar), Wata (vocals, guitar, keyboard), and Atsuo (vocals, drums), collectively known as Boris, a highly influential metal band from Japan.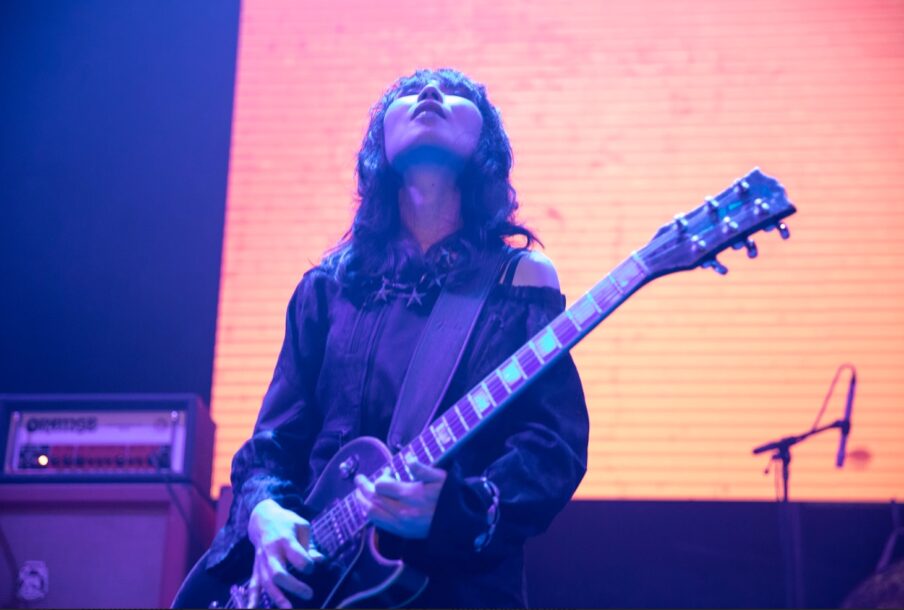 As the stage went from fully immersed in smoke, to completely clear, back to fully immersed in smoke all throughout their set, Boris gave us a glorious night of music. The first five songs were from their 2002 album, Heavy Rocks: "Heavy Friends," "Korosu," "Dyna-Soar," "Wareruraido," and "Soft Edge."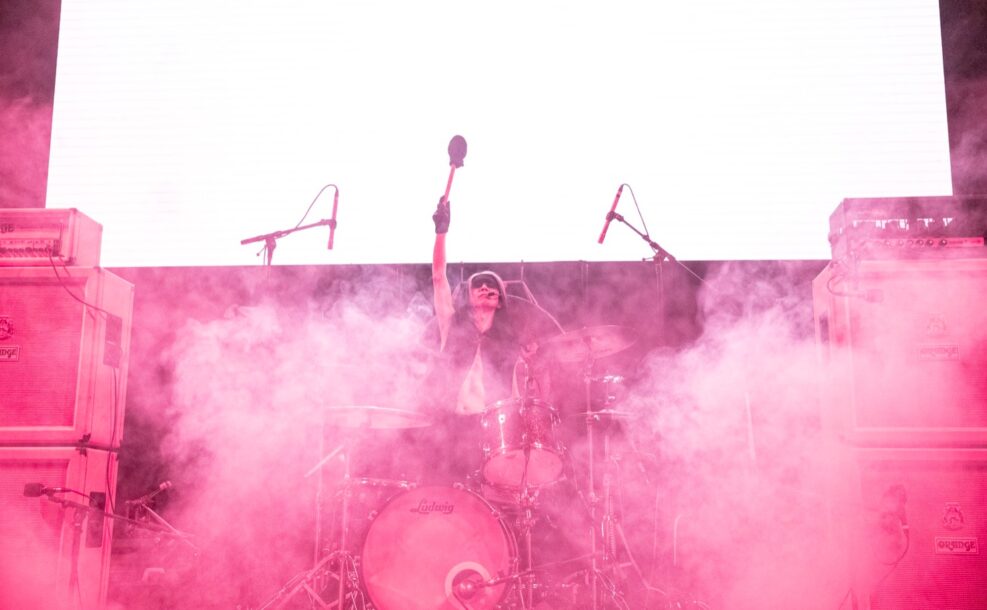 They interrupted Heavy Rocks to shock or confuse us, in the best way possible, with "Dronevil" from their 2005 album, Misanthropic Agenda. After a few minutes of dealing with some technical issues, Boris continued on with Heavy Rocks, "Death Valley," "Koei," "Kane -The Bell Tower of a Sign-" and "1970."
For their encore, Boris did something unexpected and delightful, they performed a cover of Melvin's song, "Boris."
Check out the photography of Julie Ann Shaw at her page Julie Drinks Coffee.