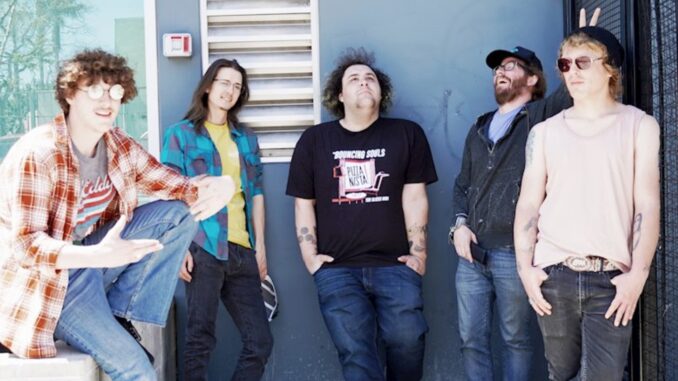 By AVA LIVERSIDGE
The self-titled debut LP from Los Angeles-based alt-rock outfit Petty Human Emotions packs a serious punch. What began as singer-songwriter James Nardiello's solo project transformed into a robust rock project, fueled by a host of mismatched yet curiously copacetic musicians (Bruce Elmer, drums; Austin King, lead guitar; Max Dickenson, bass and other instrumentals).
The quintet pays obvious homage to the indie-rock canon—Weezer, Nirvana, Radiohead, and the like—without compromising vast instrumental experimentation. Nardiello and company appear to have a keen intuition as to when to stick to indie-rock basics—the sonic virility that sounds like home to many of us—and when to edge towards unfamiliar territory (hence, their liberal use of found sound bytes, chimes, and theremin on the LP).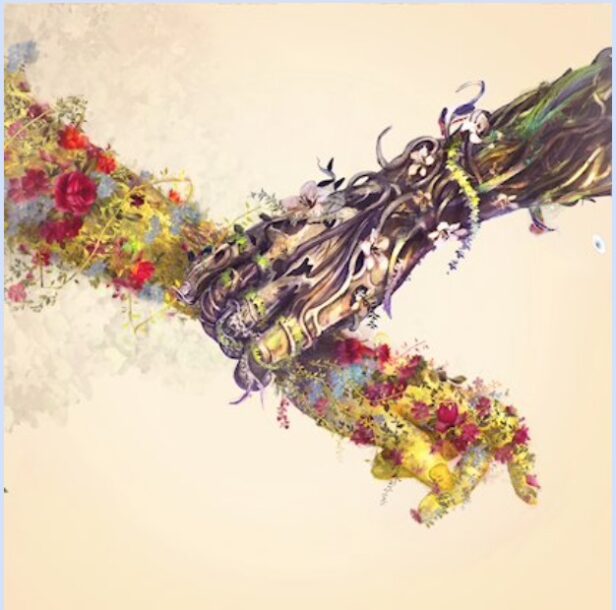 Petty Human Emotions features tracks that oscillate between stripped-down requiems for bygone lovers and moody rock cuts. Across the record, echoes of the '90s grunge scene reverberate in the no-frills production quality and painfully stark lyricism. Both guttural singer-songwriter cuts ("Mae," "Sorry") and bitter rock anthems ("I Want") find a natural home on the LP.
Petty Human Emotions are cognizant of the creative wells from which they are drawing. Nardiello's terse chant so explicitly recalls the Dinosaur Jr. sound; on "Madison Ave" the band even intertextually integrates lyrics from the canonical Elliot Smith track "Say Yes."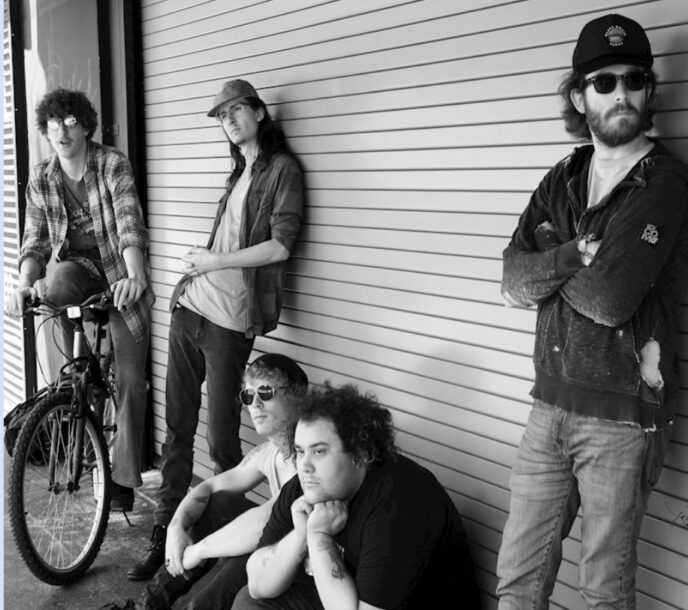 It is this coexistence of having obvious roots in a foundational musical tradition while continuing to experiment and breathe life into the genre that endows Petty Human Emotions with its sonic intrigue. Raucous power-pop ballads ("The Time It Takes") and cutting emotional dirges ("Goodbye") harmonize on the stunning debut record, featuring the extent to this rock outfit's musical dexterity.
Petty Human Emotions is out now. Stream now for your fill of indie-rock honesty.
Listen to Petty Human Emotions on Spotify:

Watch their music video for "Sorry"
Stream "Sorry" on Spotify.
Watch the lyric video for "Untitled".
Stream "Untitled" on Spotify.
More Info:
Artist Name: Petty Human Emotions
Location: Los Angeles, CA
Release Title: Petty Human Emotions (Self-Titled)
Release Date: May 19, 2023
Label: Independent
Musician Names/Instruments:
On this album:
James Nardiello – Guitar/Vocals/Theremin (Tracks 1 & 2)/Air Organ (Tracks 1 & 2)/Keys (Tracks 6, 9 & 11)/Drums (Track 10)/Xylophone (Track 9)/Toy Cat Keyboard (Track 9)/Trumpet (Track 1)/ Bass (Track 11)
Max Dickenson – Lead Guitars/Drums/Bass/Keys/Mellotron/Cello/Violin/Theremin/Accordion
Current lineup:
James Nardiello – Guitar/Vocals
Bruce Elmer – Drums
Austin King – Lead Guitar
Ayden Bongiovi – Bass
Ian Phillips – Keys
Facebook: https://www.facebook.com/pettyhumanemotions
Instagram: https://www.instagram.com/pettyhumanemotions/
Spotify: https://open.spotify.com/artist/7hk3zOh5DNYaeM1zPh7vxg
Youtube Channel: https://www.youtube.com/channel/UCLk7GhFeixrY4jQ5XrC_sqA
Artist Contact Email: Pettyhumanemotions@gmail.com