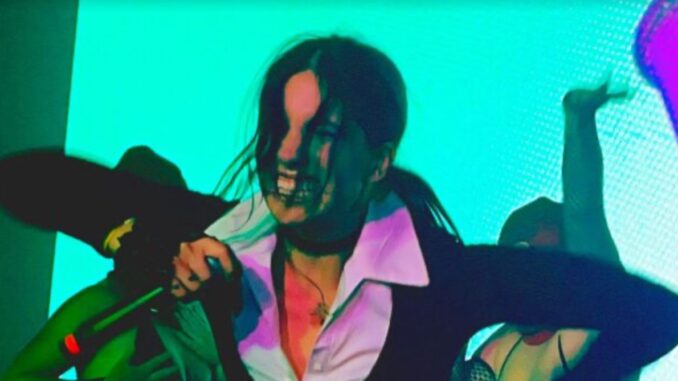 Photos and review by MIMI B.
US Rocker Creative Director
LOS ANGELES – "Adulterer," that's what I was called as I entered Catch One, the LA nightclub. I was there for what was tabbed "Von's Bloody Mary LA Takeover."
This woman-powered event had nothing to do with the supermarket or the drink, but instead introduced me to performer Von and the activist group Pussy Riot.
Climbing up the stairs to the event, I was met at the top with four beautifully dressed, lace-wearing, B.D.S.M. performers. Greeting me with smiles, they looked me up and down, and after a short discussion peeled off a sticker with the aforementioned title, and gently placed it on my windbreaker.
"That's fascinating, why did you choose that term for me?" I was sincere in my asking, there were other, more lurid options.
"Because you're a sinner, and you need to be taught a lesson tonight," one of the performers responded cheekily.
What a way to be welcomed to a concert!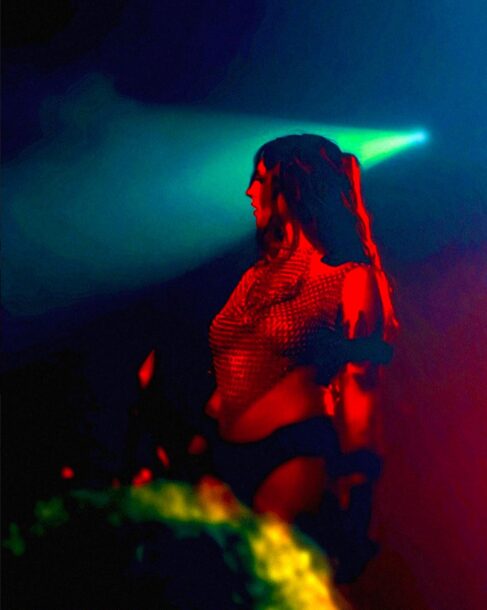 The first to come on was Von, a NYC-based artist performing her first LA show, "Bloody Mary." Immediately she was a force to be reckoned with. As powerful of a voice that she has, she could easily reverberate throughout the nightclub without a microphone setup.
Behind the artist was DJ Antide working the set, and showcasing live motion graphics was 502 Bad Gateway. Heavy graphic visuals of Mother Mary and Bible citations played on top of glitching nuns and digitally crafted demonic entities. "My name is Von, and I make music with a vibrator!" With the weighty thumping of the bass, and the level of excitement she stirred up with us, I "vibed" with her!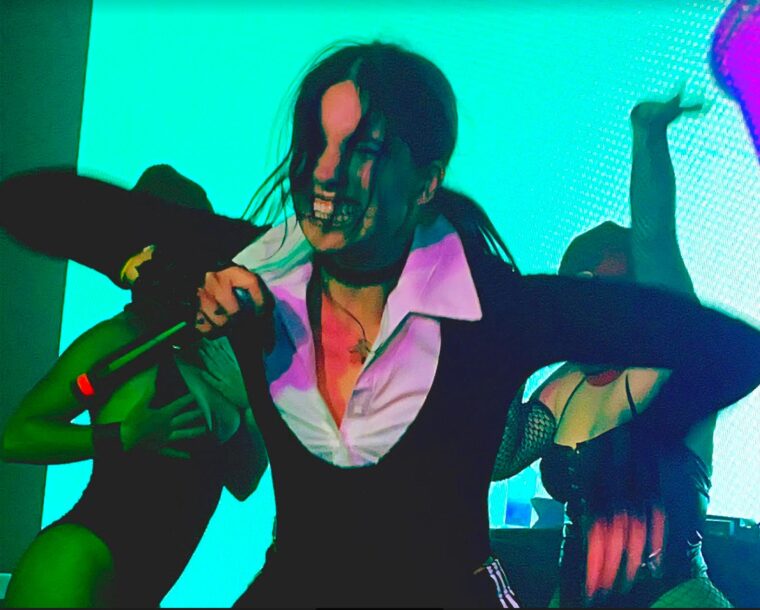 After a bit, a woman in Adidas joggers and a long, black ponytail pranced onto the stage, it was Nadya Tolokonnikova, founding member of Pussy Riot. The crowd goes insane grabbing at her for and pushing me up against the guardrail. It was pretty wild! Nadya is a compelling performer and is all over the stage. She started out performing multiple heavy rock screams and choreographed hand movements.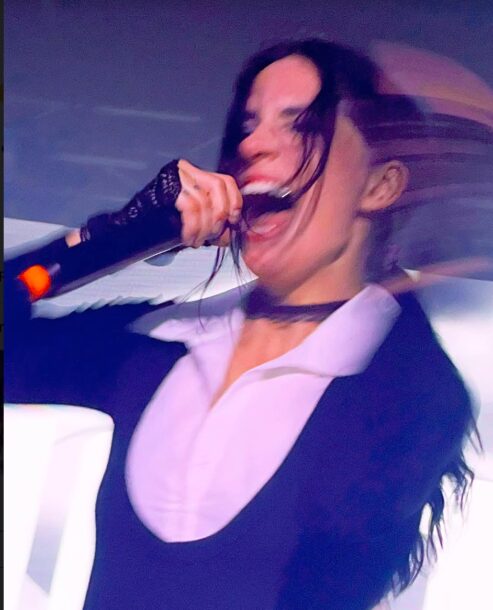 Nadya was no second place to the previous entertainers, and proved it by dancing on the pole, telling the audience to yell the word, "riot" as she shouts the word "pussy!" She shows her moxy and ambition through her songs, having all of us headbanging with the lude anime models projected behind her. Nadya finished her set, expressing her gratitude with the audience, having many supporting her efforts as an activist.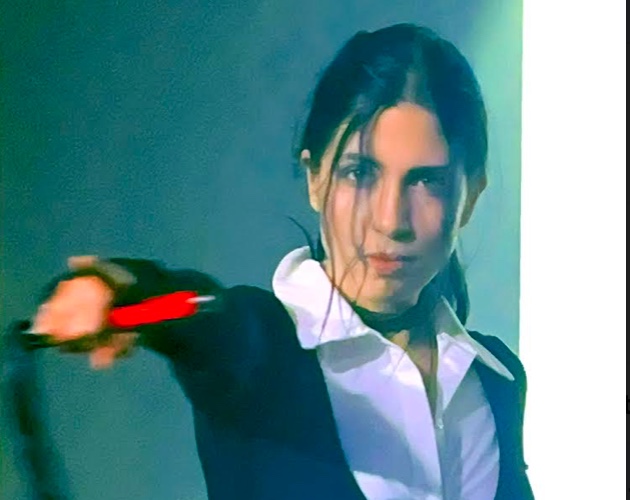 And as I walked down the stairs, I realized that the sexy lady at the beginning was right. I did learn a few lessons!