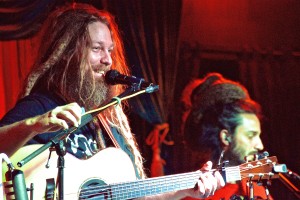 By DONNA BALANCIA — It was a night of soulful music from the heart at The Mint, as Schuyler Fisk, Sam Marcey and headliner Mike Love brought their music and their stories to Los Angeles.
The Mint is known for booking some cool up-and-comers, or veterans looking to hone their craft. We love The Mint for the cool people who work there and the fun atmosphere.
But this evening of soulful music rivaled any to be seen at the bigger capacity clubs on the Sunset Strip.
Led by an energetic performance by the electric reggae performer Love and his band, few concert-goers were sitting down by the night's end.
Young musicians like Marcey get to put on a show and their friends can get up and dance right along, which is what happened Friday night.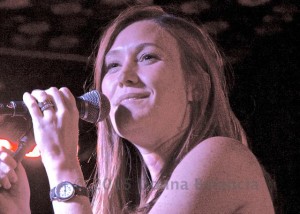 His band is a combination of jazz in a Grateful Dead, Carlos Santana-style.  The xylophone brings a different sound and the club was smart to clear the tables and chairs for the crowd.
Schuyler Fisk has been at this game a long time.  She has a beautiful folk style and her words and melodies come from her experiences growing up in Virginia and LA.  She tried out some new songs before many friends and family.  Fisk, who now lives in Austin, is working on a range of music and gave an upbeat performance marked by charming stories that had the audience cheering and laughing.
Mike Love
Love has one of the best voices we've ever heard.  Period. 
That voice mixed with his cool island reggae style (he grew up on Oahu) and use of technology makes him one of the most interesting modern reggae artists of our time.  If there were an award for best use of bare feet, he would win it as he masters technology with those bare island feet and creates sounds we've never heard before.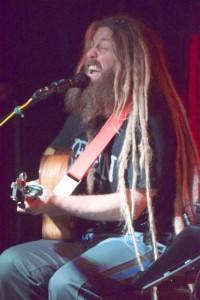 Love played to packed house at The Mint, as people came from all over the LA area to hear his music.
"We would love to play more but we have to drive to Monterey for the California Roots Festival," he said. 
And when we last checked online, he and his group made the gig on time.  They were live-streamed through the California Roots Festival website.
This artist will continue to find followers and fans.  His music and voice and the most interesting use of sound attracts all ages and all types of music lovers.  Not only is his music unforgettable, his appearance — his hair is in dreadlocks that reach down to his thigh — also makes him stand out. 
This native son will continue to travel the world and share his music to welcoming fans.
"Music is healing," he said. "Thank you for letting us share that healing."