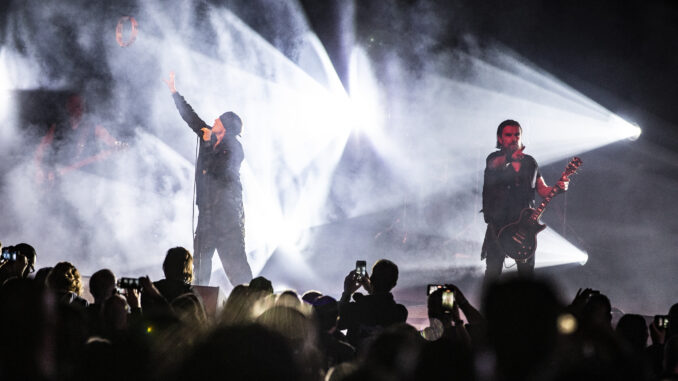 The Cult
Greek Theatre
October 9. 2022
Review by DAN MACINTOSH
Photos by JULIE ANN SHAW
LOS ANGELES, CA – A distracted performer makes for an equally distracted audience. The Cult's Ian Astbury was either distracted by the Greek Theatre security guard's behavior or his audience's lack of enthusiasm.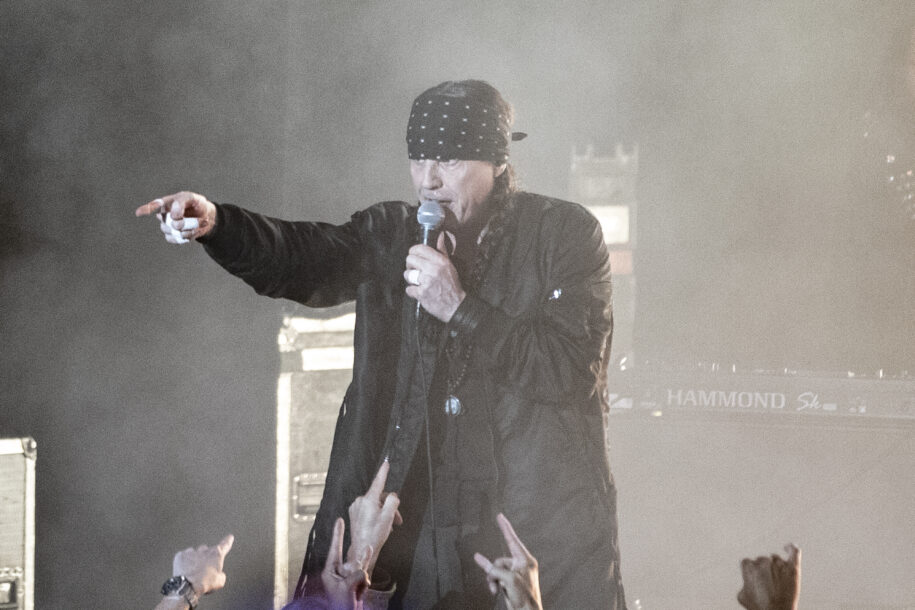 That was a shame because Astbury was in fine voice, and his longtime guitarist, Billy Duffy, was on fire whenever he took a solo. The group is touring in support of a brand-new album, Under the Midnight Sun, so you'd think new music would be the act's focus. And when it was all about the music, The Cult was extremely enjoyable tonight.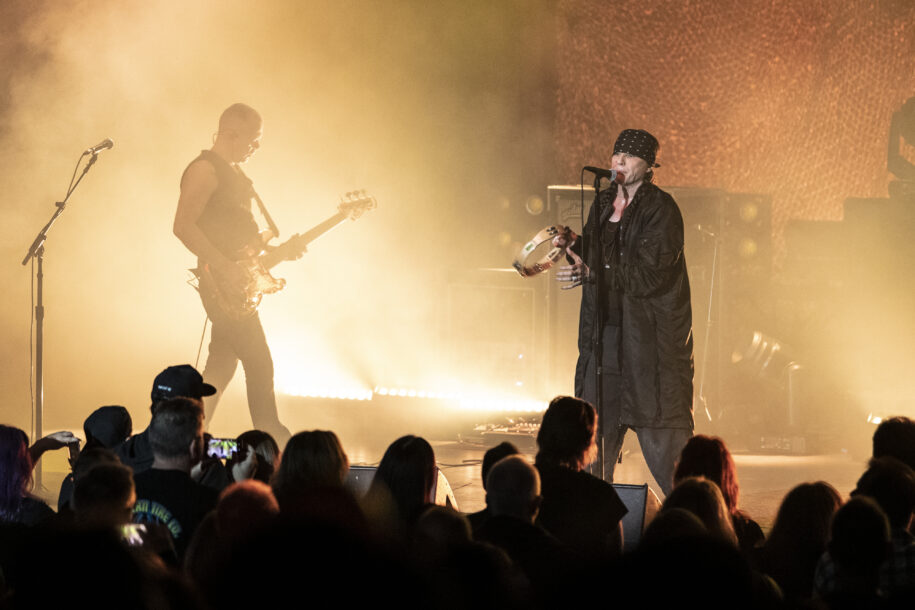 The band delved into the new album early on, performing guitar riff based "A Cut Inside" five songs in.
Built upon Duffy's alternating power chords and electric guitar jangle, the song played to Astbury's quivery vocal strengths. The band returned again to this latest record for "Mirror" later in the set. These new songs feature The Cult's more contemplative side, and likely appeal to fans of the group's earliest material.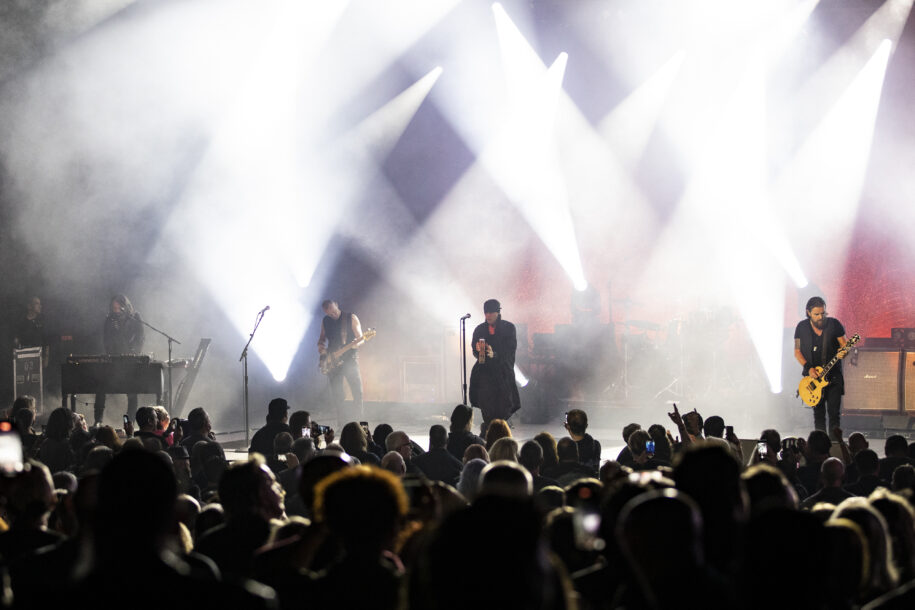 Then again, The Cult also has an AC/DC loving personality trait, too, which came out loudly with the Marshall amped "Lil' Devil." Astbury likes his women to either be mystics or tramps. Or it was possible, a little bit of both. That's why this devilish lady is a tramp. The outlier female type would be the celebrity figure chronicled in "Edie (Ciao Baby)."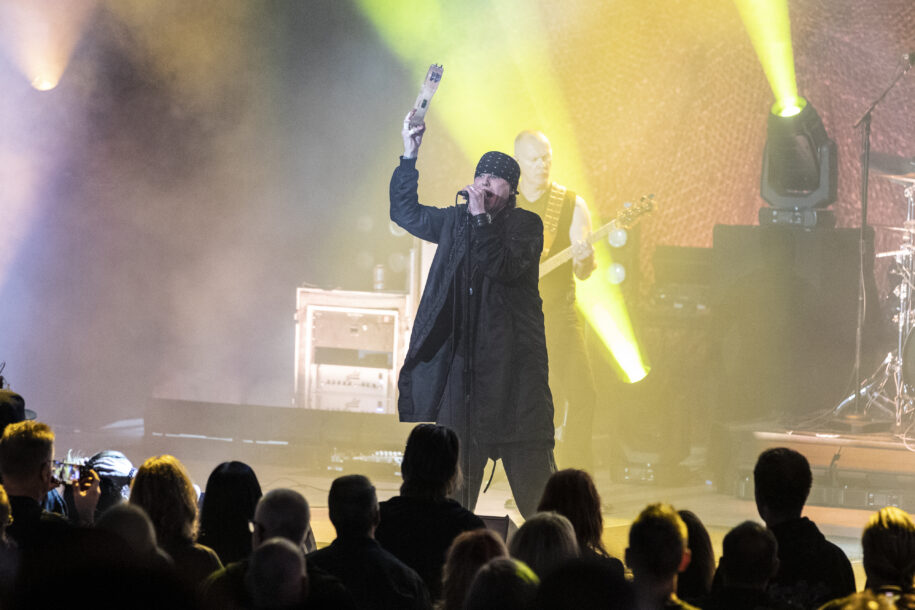 The group closed its regular set with its best song, "She Sells Sanctuary." Its combination of Astbury's vocal authority and Duffy's melodic guitar fills make for a worthy alternative rock classic. Of course, The Cult sent the audience home with the Spinal Tap-ish "Love Removal Machine." While not exactly incisive, lyrically, a great riff is – and will always be – a great riff. So, in its simplistic way, it's undeniably fun.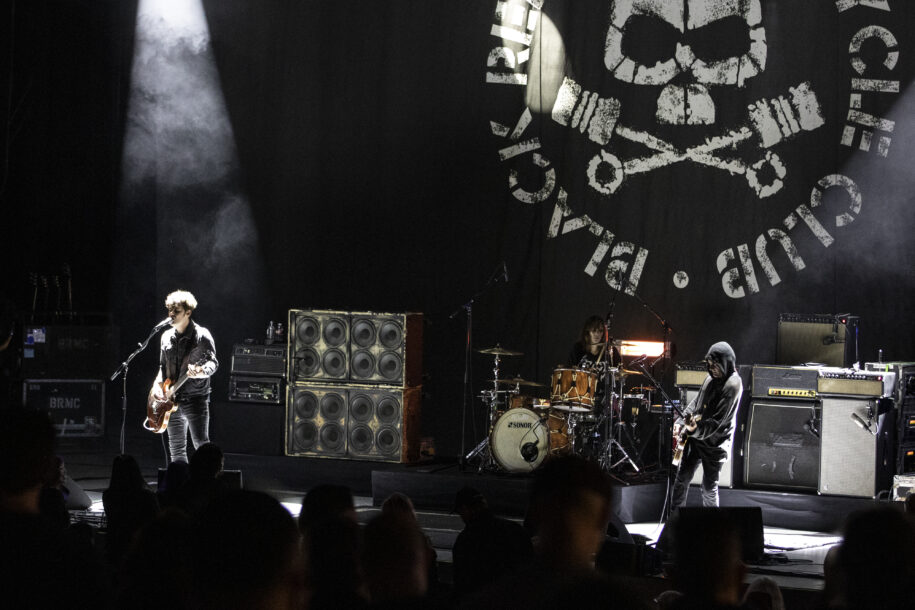 BRMC preceded The Cult with a short, but sharp, set. The trio opened with the reflective "Red Eyes and Tears," and closed by stomping through "Whatever Happened to My Rock 'n' Roll (Punk Song)." The act fit the bill well, as it is also both smart and loud.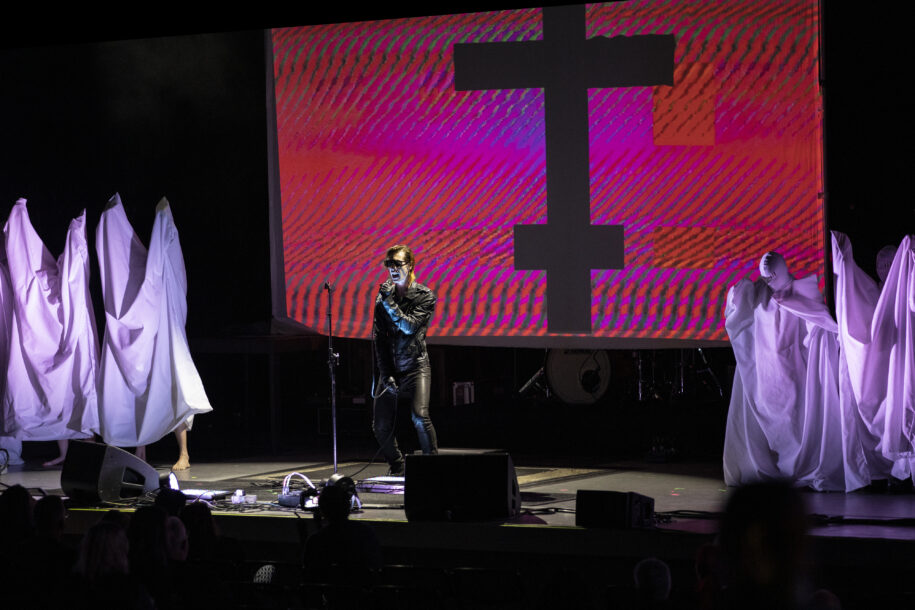 Skeleton Joe opened the night with a set of Goth-y synth music, where he was backed by a large group of ghost-dancers in choir robes. King Woman was second billed and brought a pummeling dosage of tortured Rock & Roll.
Beginning at 7 p.m. and not finishing up until around 11 p.m., this was one long night of rock music. The Cult didn't let distraction kill the buzz, which meant for a satisfying Rock & Roll nightcap.
Listen to Under The Midnight Sun here.