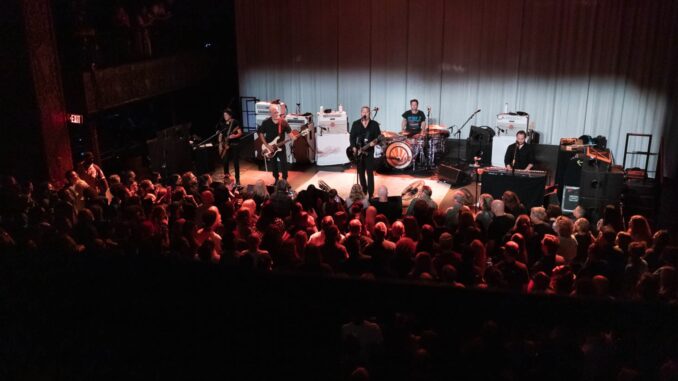 The Afghan Whigs
The Belasco
October 12, 2022
Photos by RACHEL FOY
Review by DAN MACINTOSH
LOS ANGELES– Greg Dulli, leader of The Afghan Whigs, comes off as a scummy, lecherous misogynist while singing "Gentlemen," one of the rock band's best, and best known, songs. (One the band, of course, performed tonight).
However, he behaved like a real gentleman throughout the band's midweek, downtown concert. The group just released its ninth studio album, How Do You Burn?, and was in great form while singing both old and new songs.
In addition to your basic guitar, bass and drums, the act also incorporates violin into its performance. Dulli, while not the greatest technical vocalist, nevertheless sings with a powerful growl. The Whigs play hard rock with a touch of soul. The group even performed a bit of "Who Do You Love?" before going into "Fountain and Fairfax."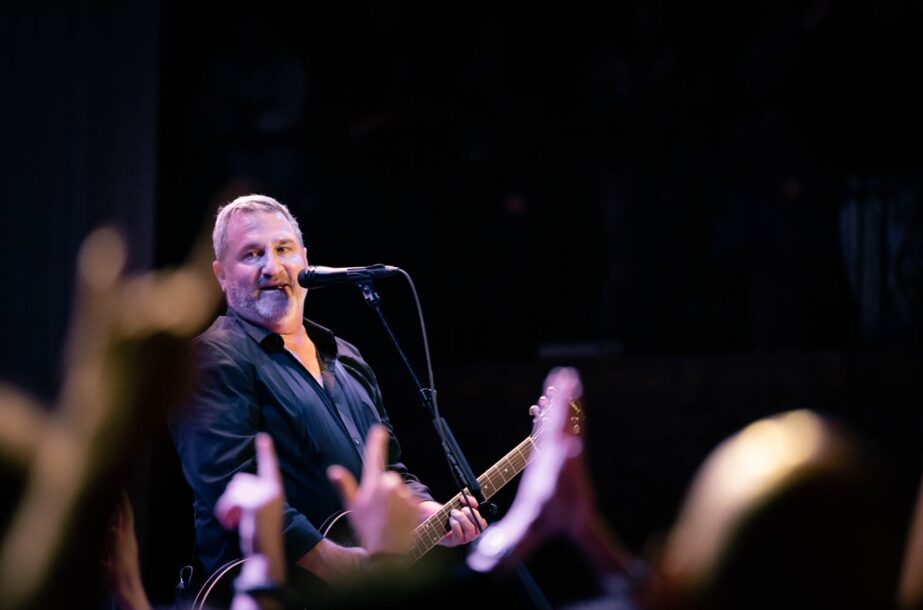 Dulli sat at the piano to sing the new soul ballad, "Please, Baby, Please." When performing songs from Gentlemen, Dulli called it an album where he truly suffered for his art. Although he's also said that not all of this album is autobiographical, it sure does feel personal. You just can't fake the pain expressed with "What Jail Is Like," for example. On it, Dulli pushed his voice nearly to the breaking point.
Before its set, the group's road manager came out to go over two things with the crowd. One was to ask the audience to not use flash photography, and the second was to offer ear plugs to anyone that might need them. A band roadie later came out again with a handful of ear plugs. This doubly proved how much The Afghan Whigs sincerely care about its fans.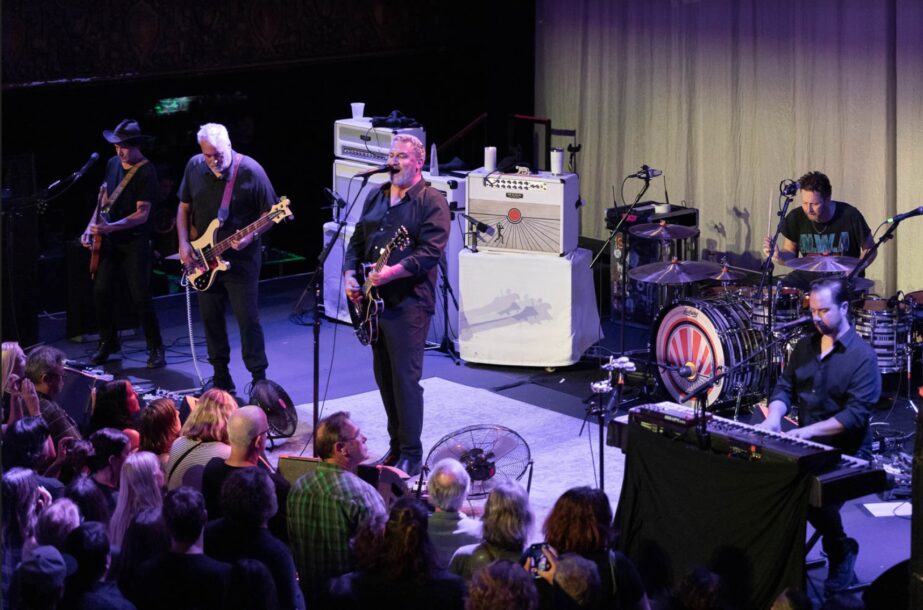 The Afghan Whigs closed out its show without doing the normal thing of leaving and returning for encore. Instead, Dulli just called this latter part the "bonus" section of the show. The group covered "There Is a Light That Never Goes Out" by The Smiths as its last selection. Dulli also took the opportunity, while playing the song, to introduce the individual band members.
While many Whigs song lyrics can be uncomfortably awkward, Dulli and band nevertheless played gracious hosts. The characters in these songs may live under troubled circumstances, but for this audience tonight at least, The Belasco still felt like one safe (albeit noisy) space.
Check out 'How Do You Burn?' here:
Dan MacIntosh is a renowned music reviewer. Read his work here. Rachel Foy is a multi-talented photographer. Follow her on Instagram @click.haus and Twitter @clickdothaus.