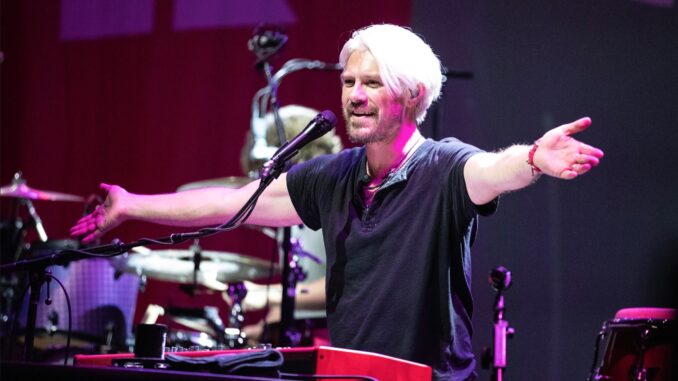 Hanson
Red Green Blue Tour
The Theater at Ace Hotel, Los Angeles 09.02.22
Photos + Review by JULIE ANN SHAW
LOS ANGELES – Hanson has been making music for 30 years now, and for their latest album, Red Green Blue, they decided to try something different. Each member of the band, Zac Hanson, Taylor Hanson, and Isaac Hanson, each wrote, co-produced, and performed five songs independently. Tonight, they introduced themselves live as "solo" artists while also performing classics and fan favorites from the last few decades.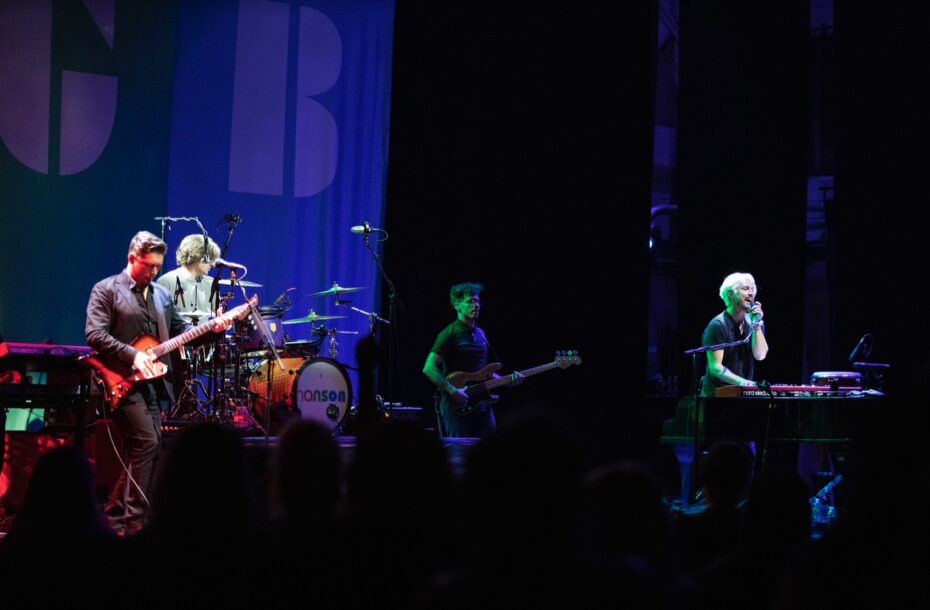 Hanson opened with "I've Got Soul," followed by three of their upbeat, fun pop favorites from their 1998 album, Middle of Nowhere, "A Minute Without You," "Where's The Love" and "Thinking Of You." Taylor made sure to take some time in between songs to thank the audience for coming out to continue to support them and how lucky they are for being able to make music together for so many years. After "If Only," Zac took his moment in the spotlight with "Don't Let Me Down," from his collection on Red Green Blue. Taylor followed suit with "Child At Heart" from his collection on the new album.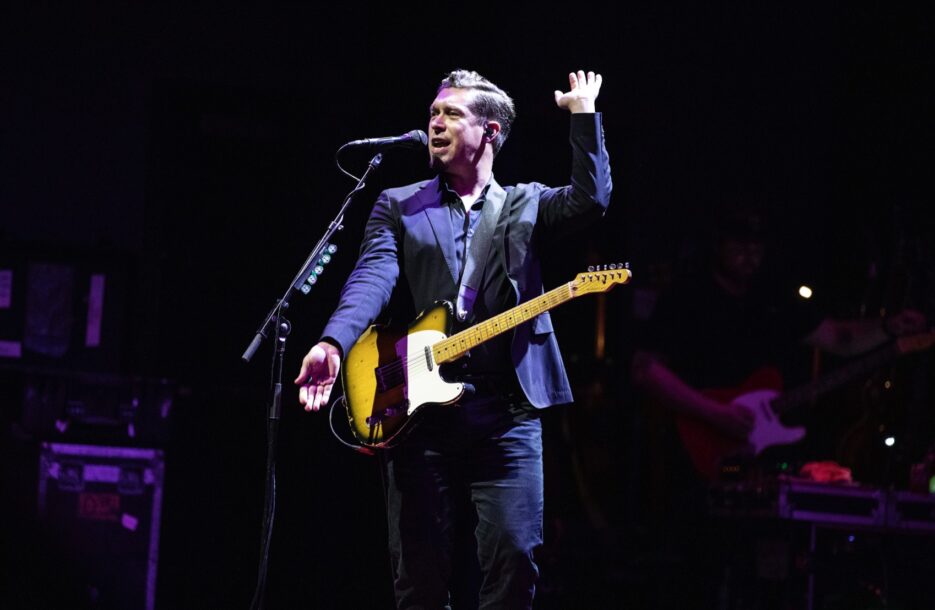 After our first taste of two of the three Hanson brothers' solo projects, they went on with "Weird," "Go," "Annalie," and "Penny & Me." Next it was time for Isaac to show us what he could do with "No Matter The Reason," and "Write You A Song." It was clear from everywhere in the venue that the brothers were having the time of their lives, as if they hadn't done this a million times before. "This Time Around" from the 2000 album of the same name, was a massive crowd-pleaser. Next came "Cold As Ice," "Thinking 'Bout Something," and "Truth" before they gave us a beautiful and moving rendition of The Beetles' "With A Little Help From My Friends."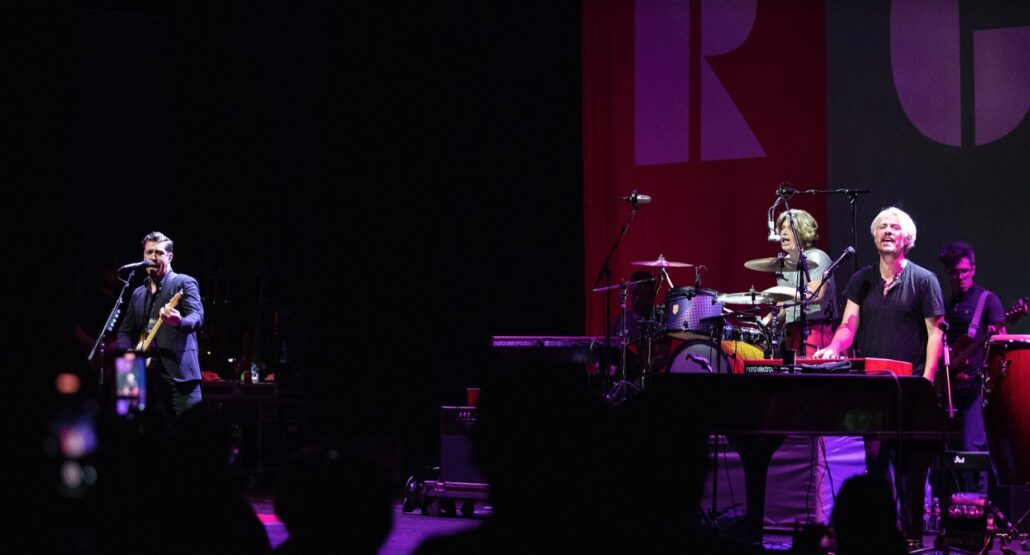 For "Greener Pastures" from RGB, the three Hanson brothers called out a very special guest to join them, their younger brother, Mac Hanson, who has his own band, Joshua & The Holy Rollers. "I Was Born" came before the single most recognizable and singable Hanson song that everyone knows, and loves, "MMMBop."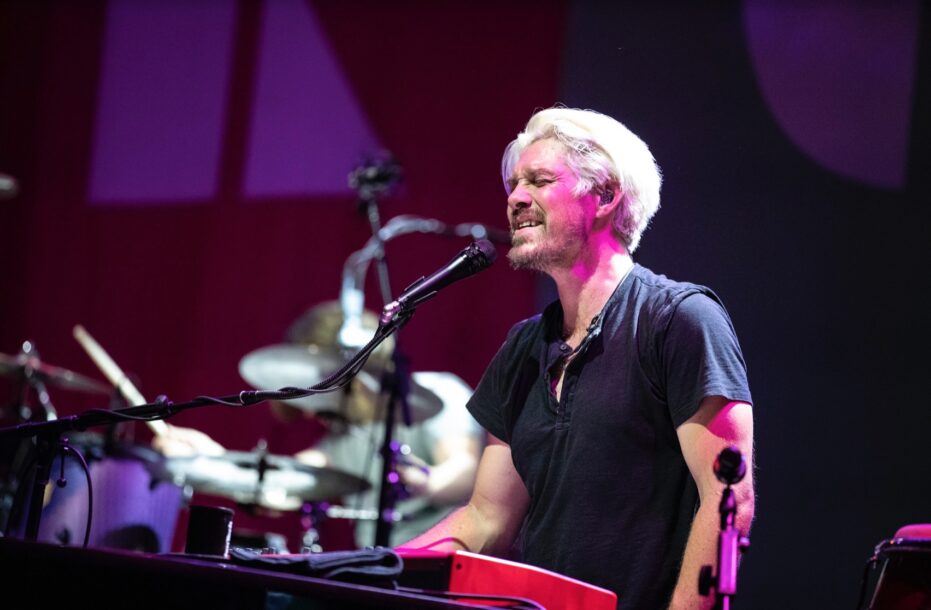 Sadly, the night had to come to close, despite adamant residence of this inevitability from the audience. Hanson left us with "Get The Girl Back" from Anthem, and finally, "Lost Without Each Other" from 2004's Underneath.
The RGB Tour continues, go here for more info.