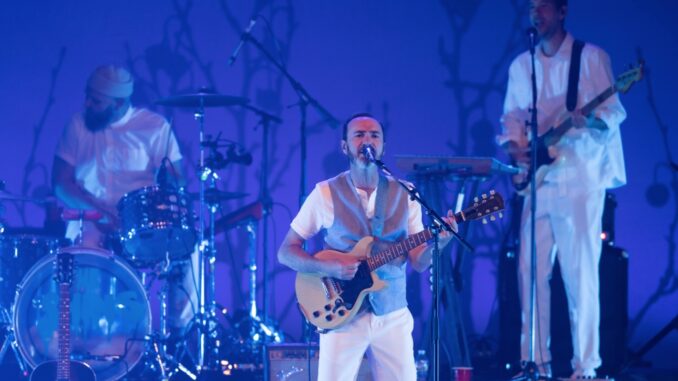 Review by DAN MACINTOSH
The Shins
The Orpheum
July 18, 2022
LOS ANGELES, CA – The Shins' Monday night concert was billed as Oh, Inverted World: The 21st Birthday Tour, and took place at the historic Orpheum Theatre downtown. The band played that wonderful album in its entirety, and then appended a few catalogue favorites to its setlist. Although there were no noisemakers, silly hats or candles on a cake, it sure felt like a fun Rock & Roll birthday party.
The Portland-based alternative rock band took the stage dressed in all white, except for leader, James Mercer, who performed with a blue vest augmenting his otherwise all white outfit. Even openers,Joseph, came back in all white whenever they joined in to provide backing vocals. The highlight of Oh, Inverted World was/is the song "New Slang," which sounds like an ancient folk tune, with a melody you just can't get out of your head. The act performed it wonderfully.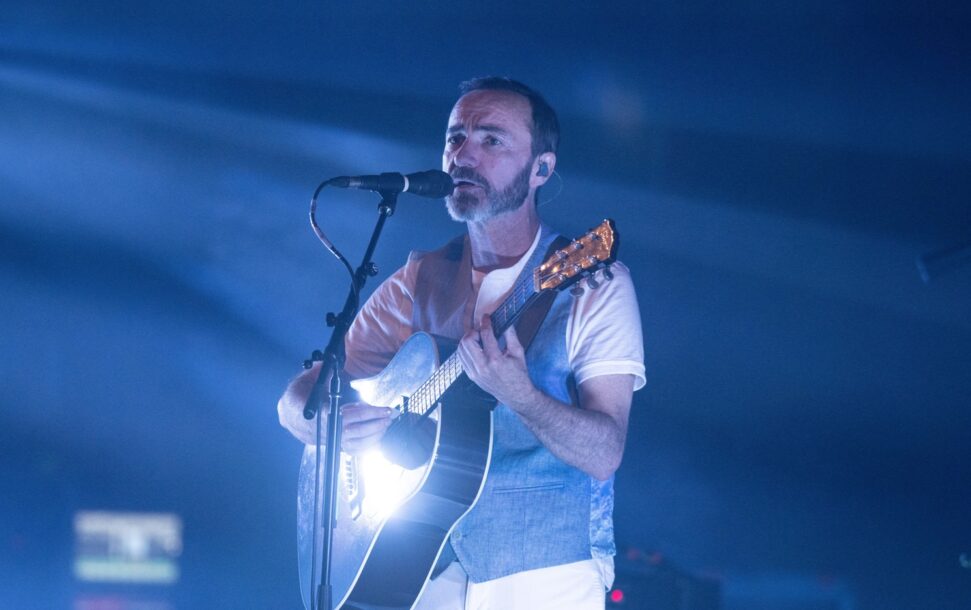 Other songs, like "One by One All Day," played to the band's strengths, which include hooky melodies and jangling guitars. It's amazing how Mercer – an unusual sounding singer, truth be told – is still able to hit all those high notes in his songs.
After completing the Oh, Inverted World album, the group performed other memorable favorites, including "Phantom Limb" and "Kissing the Lipless." One latter track that went over especially well was "The Fear," which incorporated tandem violins, which gave the tune and eerie, faux-classical feel. The band encored with "Simple Song," before sending the audience home with "Sleeping Lessons."
Much of the night's pre-show music was comprised of '60s pop-rock chestnuts. This made sense, as Shins music is oftentimes retro in all the right ways. They sound like a latter British Invasion, by way of Portland, when at their best. And tonight, these men (and one woman) in white were certainly at their best.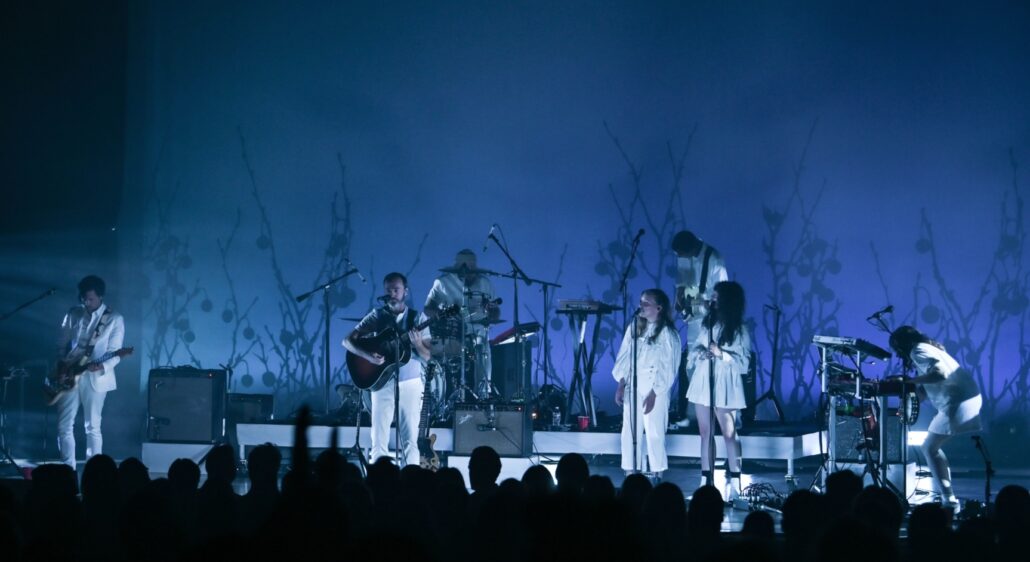 Joseph, a sisterly trio, opened the show – albeit one sister short. Appendicitis kept that family member home. Nevertheless, these two – one on guitar, the other just singing – filled folkish songs, like "Revolving Door" and "White Flag," with plenty of sibling harmonies. It's no surprise Shins brought this talented pair back out to help bolster the band's group vocals.
While birthday parties are usually weekend affairs, the Shins and Joseph sure made this Monday night seem far whole lot less Monday-like. It was a grand party, from start to finish.