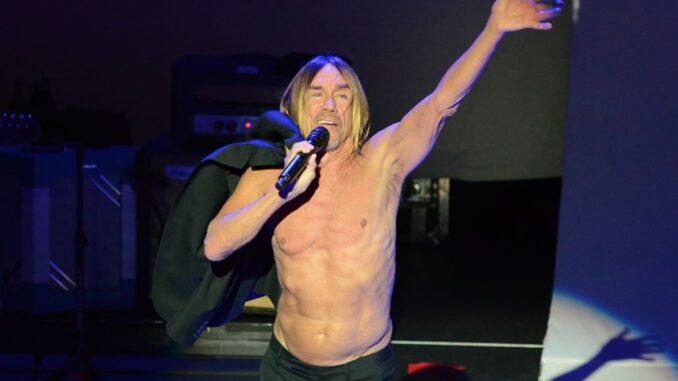 Iggy Pop to Receive Lifetime Achievement Award
By DONNA BALANCIA
Iggy Pop isn't merely one of the world's most famous musicians; he's got an impressive and lengthy list of feature film and TV credits.
It was announced last week that Iggy will receive a Recording Academy Lifetime Achievement Award in April.
But, apparently Iggy's also got a great sense of humor. The latest release from the punk powerhouse is not a record, but it does highlight his bass-like velvety voice. Iggy performs a humorous voiceover in a commercial for a UK travel site in a spot called "Sally – Everything's Better On The Beach."
"This is the worst week of Sally Fincher's life," Iggy says in the ad. Apparently, Sally discovered that her parents and her best friend are on a notorious website.
"But," Iggy continues, "Now Sally is on her dream holiday booked through onthebeach.co.uk."
Take it from us, this is one ad that needs to be seen to be fully appreciated. Oh, and Sally has every right to be upset after viewing the website TheSuburbanCowboys.com, which is sure to give a good chuckle.
Check out the Iggy Pop commercial here: