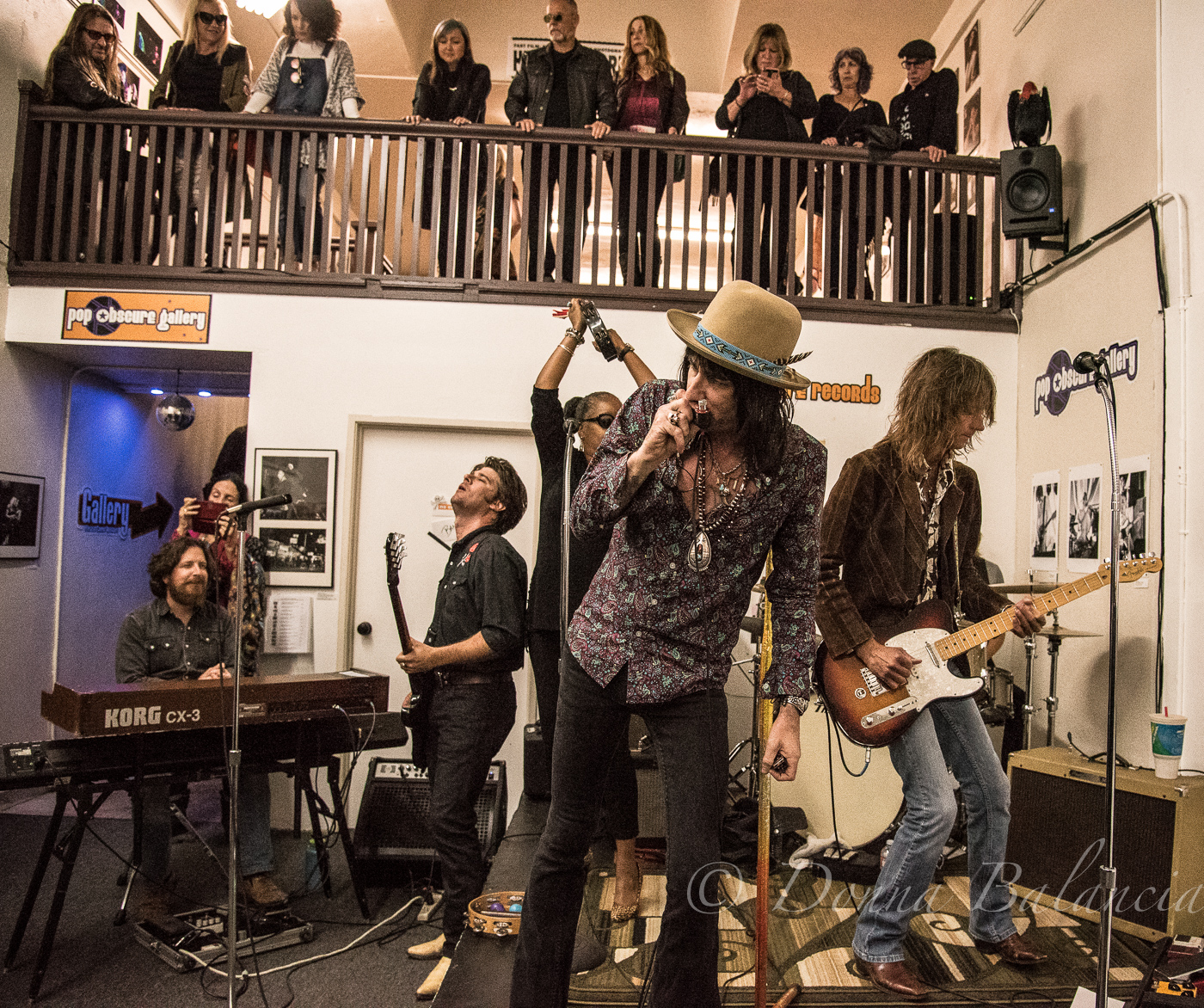 Musicians, Artists and Friends on Hand at Showing
By DONNA BALANCIA
The Blessings performed as fans of photography and music gathered at Pop Obscure Records in downtown L.A. for an exhibit by photographer Heather Harris.
Harris has been shooting rock stars for 50 years, but you would never know it by her youthful appearance and never ending passion for her craft.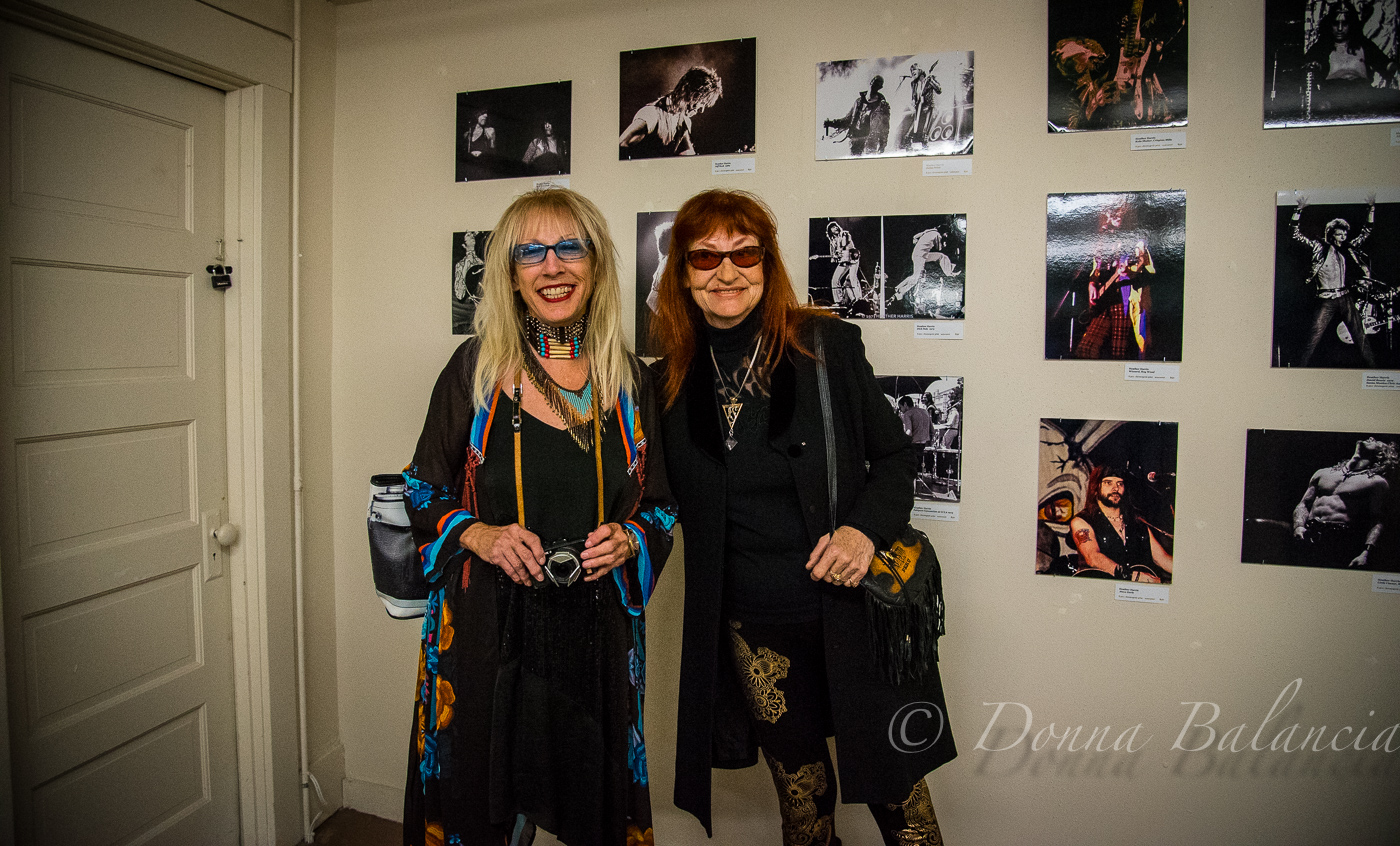 Musicians and Friends Celebrate
"Heather has been great to us," said Jeremy White of The Blessings. "She has been supportive of us and she makes us look good."
The Blessings, who have three CDs, played some of their well-known tunes in a mini-set, including "Shipwrecked on The Shore." Frontman Jeremy White said new music is on the way.
The Blessings band members were among the artists, local as well as well-known, who are portrayed in the many photos that grace the walls of Pop Obscure. Pop Obscure is the latest entry into the vinyl-seller niche. The store has racks and racks of old and new records.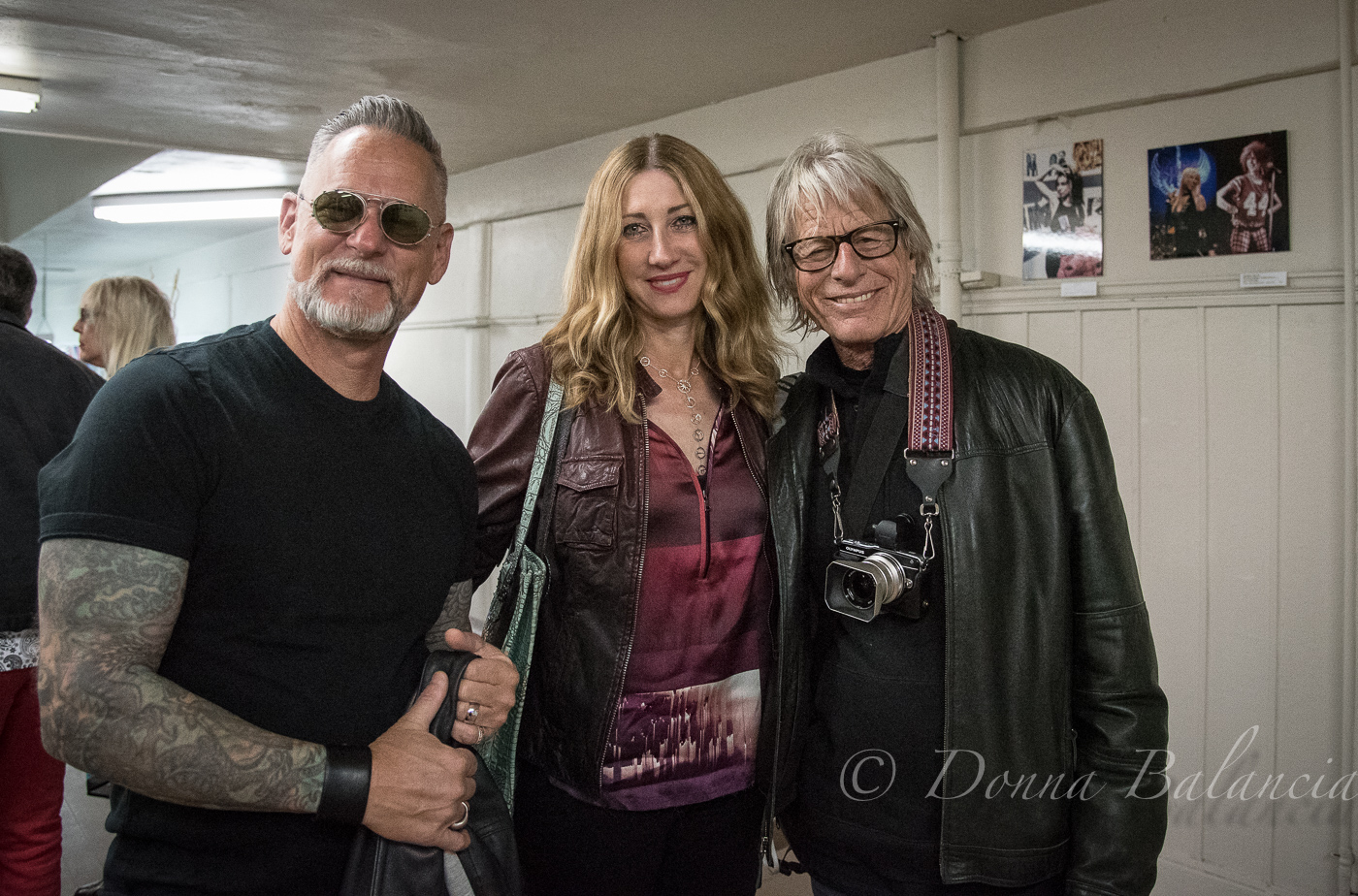 DoGs, Metalers and Photogs
Others on hand to see the work of Harris, which is on display through June 18, included musicians aplenty like Loren Molinare of The DoGs with his wife, Julie, Ron Young of Little Caesar with his wif Renee, Leslie Knauer of Precious Metal, Al Teman of Naked Hand Dance, Inger Lorre, Richard Duguay and wife Paula and snapper Ellen Berman and many others.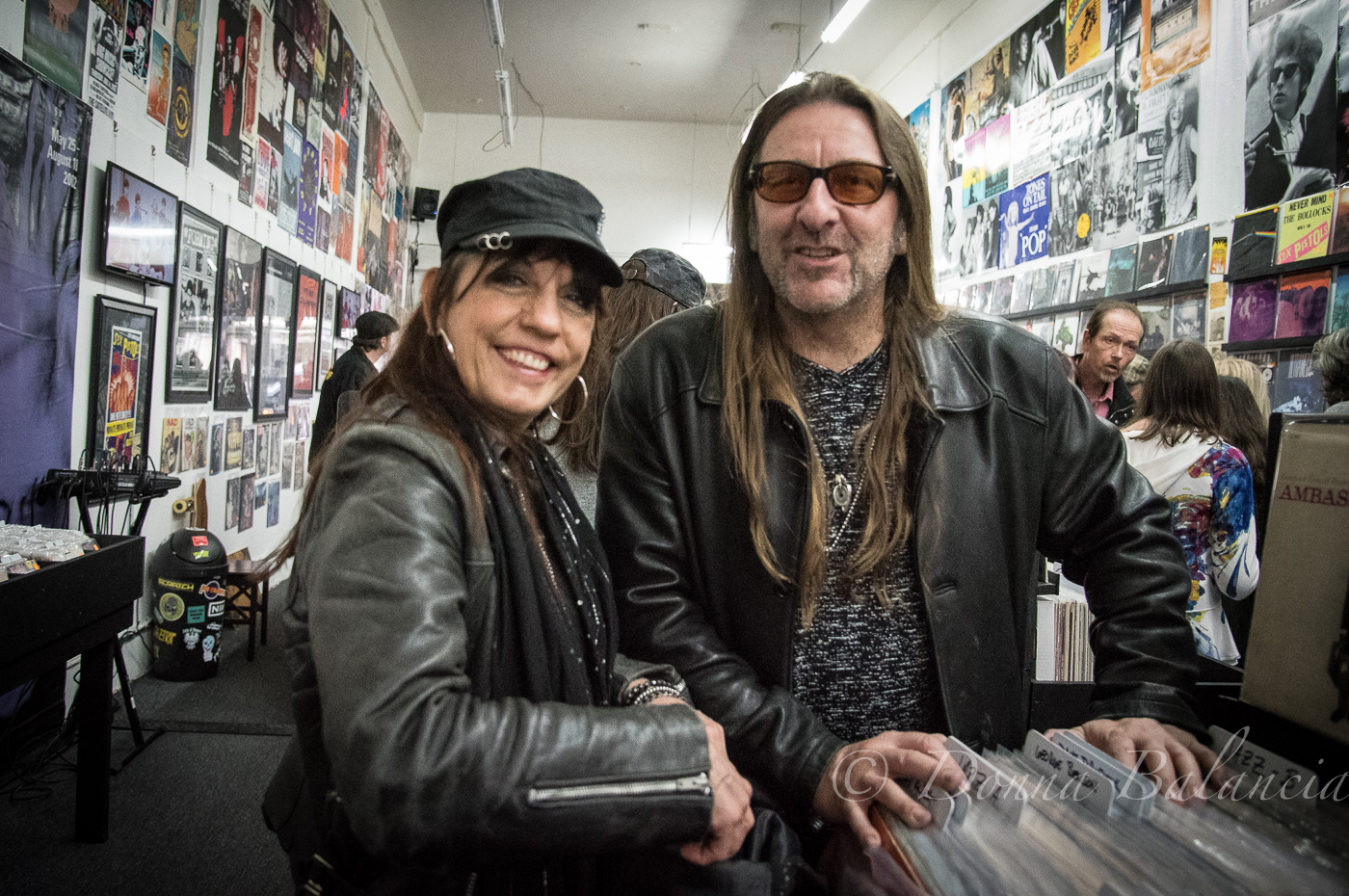 Photos on Display and on Sale
Harris' husband Kurt Ingham, known to many as Mr. Twister of the bands Chainsaw and Christopher Milk, was on hand to photograph the event.
Among the artists in the featured photographs which are for sale are David Bowie, Iggy Pop, Rod Stewart, The Blessings, James Williamson, Lemmy, The Bell Rays and many others.
For more information check out Pop Obscure Records.