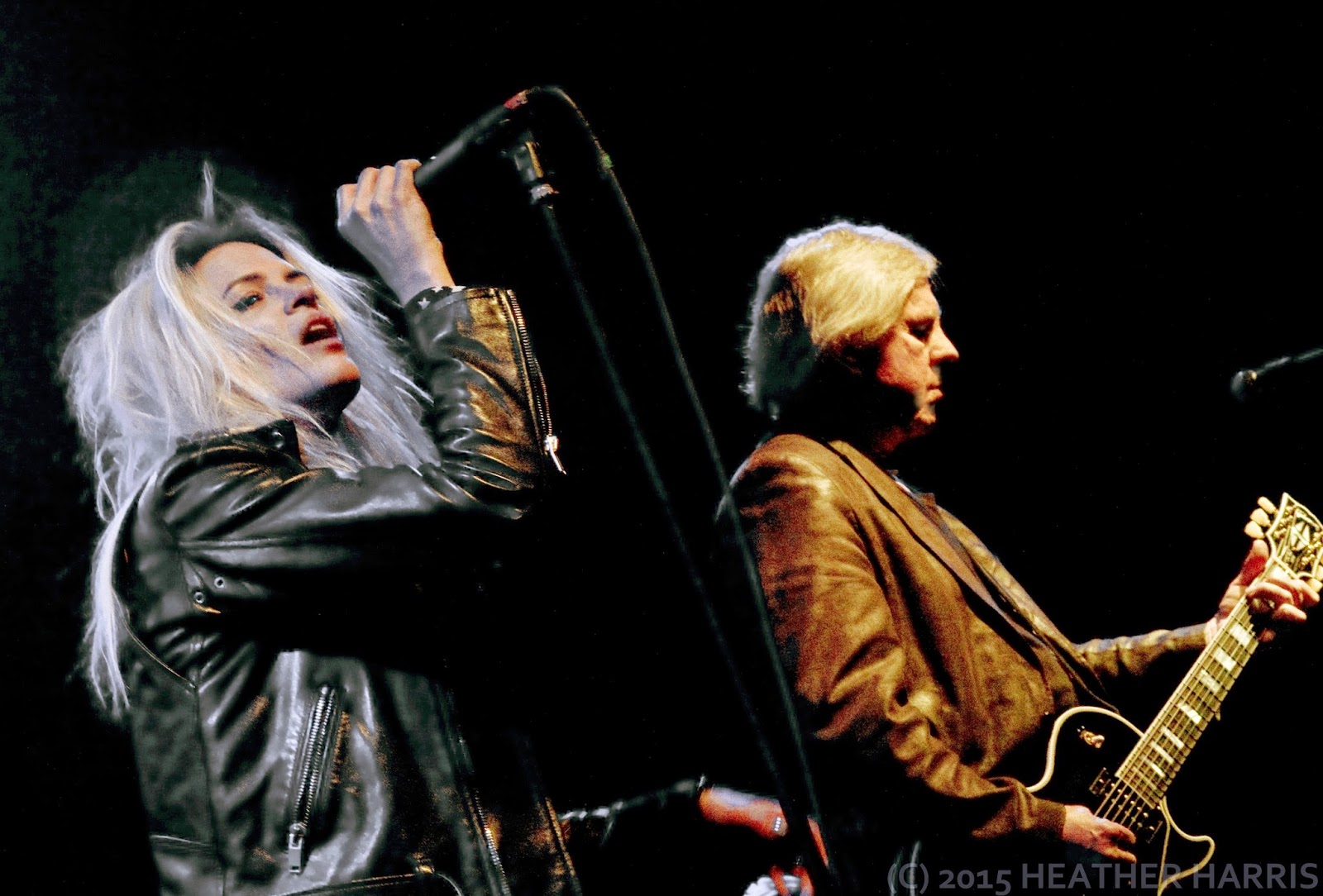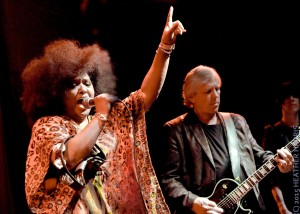 Alison Mosshart, Jello Biafra, Cheetah Chrome Bring It to Bootleg Show
STORY By DONNA BALANCIA, PHOTOS By HEATHER HARRIS
SILVER LAKE — There was a kitchen drawer at our house that had all sorts of cool things: From screwdrivers to Scotch tape, gumballs to love beads. My dad called it "contained craziness."
It was like that the other night for James Williamson's Re-Licked concert at the Bootleg.  Set against a ambient backdrop, the show was a powerful reminder of punk rock's past, and an exciting sign of the future of the genre.
Accompanied by what could only be called The A-List of Alternative Artists, Williamson amassed a show that was one of the most action-packed we've ever seen.  Williamson may have been known as producer and guitarist before, but now he can certainly claim the title of talent scout and promoter.
Calling on his relationships with people like Dead Weather's Alison Mosshart, Jello Biafra, Joe Cardamone, Lisa Kekaula of the Bell Rays, Cheetah Chrome, and Frank Meyer and the Street Walkin' Cheetahs, Williamson took a one-off show and turned it into a screaming social event of great success.
SEE HEATHER HARRIS' PHOTO ESSAY BELOW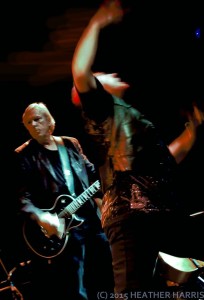 Band Street Walkin' Cheetahs and ex-Dead Boys guitarist Chrome lent support as opening acts and joined in the action during the main show, as did "new guys" The Richmond Sluts, who were the young standouts.
The Richmond Sluts' music and appearance were reminicent of a true 1970s rock n roll band. The charisma, stage presence and white go-go boots of frontman Shea Roberts is really something to appreciate.  Roberts is clearly the new sex symbol of Rock N Roll.
Williamson said he selected Carolyn Wonderland to sing "Open Up And Bleed," because he was looking for a Janis Joplin-type style for the song.  She breathes new life into a great classic with a feminine touch and vulnerable but commanding stage persona.
Meyer of the popular Streetwalkin' Cheetahs has a fabulous personality, cool performance style and he did an excellent job running the show, introducing performers and keeping people laughing with his jokes. He gave super energetic renditions of "She Creatures of the Hollywood Hills" and "I'm Sick of You."
Mosshart's performance is always something to see — unique and relaxed — her body twisting with each word and wild hair seemingly with a life of its own. She knows how to keep the audience hanging on every motion.
Her crooning "Till The End of the Night" captured the audience as she is both flirtatious and powerful in her delivery. With Malin on "Wild Love," she shows a gregarious and giving nature in her performance. She clearly enjoys collaborating with established as well as up-and-coming musicians.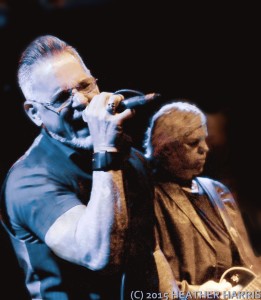 Ron Young of Little Caesar was a breath of fresh air with his hard rock style.  He delivered a solid performance of "Rubber Leg."  Young's the kind of guy you want to be in the trenches with, as he is a real team player with a great attitude and cool swagger.
Joe Cardamone of The Icarus Line taunted the audience with "Scene of The Crime" and "Pinpoint Eyes."  This Los Angeles artist has been working with The Icarus Line and previously fronted Kanker Sores. Kekaula's wild energy turned "I Got A Right" into a hopping punk revival, soul style.
The opening song was a predictor for the superband performance: Biafra's "Head On The Curve" was a wild shout out to both Iggy Pop and his Dead Kennedys days — he is still a wild man and compelling to the point where you can't keep your eyes off him.
For show-enders "Search and Destroy" and "Louie Louie" it was like controlled chaos erupted on stage, and it was calamity on whom to focus the lens.
There was so much action at once it was like a three-ring circus with people running all over the place — Malin whipping his microphone cord around, Cheetah Chrome's bald pate gleaming, Biafra waving his arms around, and Kekaula relieving her fellow musicians by fanning them wildly.  Yes, with a fan.
Meanwhile, Williamson, who assembled the crazy crew of alternative's wildly talented, kept his cool, calmly playing his well-recognized guitar in the corner of the stage.
When we asked him, "How did you keep a straight face?" he responded with a cool chuckle and the whole reason for the show: "It was a lot of fun, wasn't it?"
Yes It Was.   See The Entire Show HERE
[Best_Wordpress_Gallery id="22″ gal_title="RELICKED © 2015 HEATHER HARRIS"]