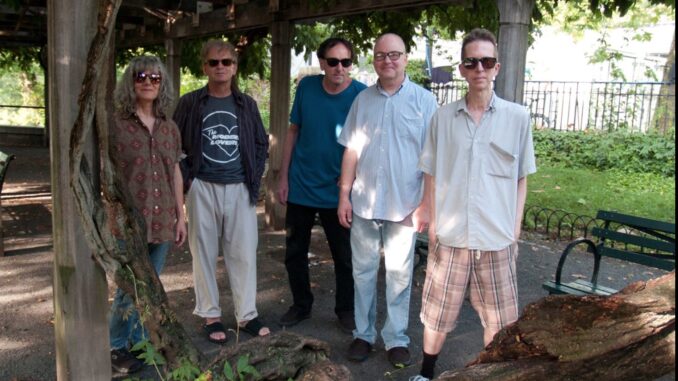 New Jersey-based Indie-rock pioneers, the Feelies, are releasing "Rock N Roll," the first single from their seventh album, Some Kinda Love, their first-ever live album.
Some Kinda Love features their performance of an extensive retrospective set of songs written for the Velvet Underground, recorded at a sold-out White Eagle Hall in Jersey City, NJ on October 13. 2018, produced by Feelies founders Bill Million and Glenn Mercer.
The concert was staged in conjunction with the opening of The Velvet Underground Experience exhibition in the East Village at the request of its curators. Some Kinda Love is being released by Bar/None Records on October 13 on 2 x 12" LP vinyl, CD, digital download and via streaming platforms.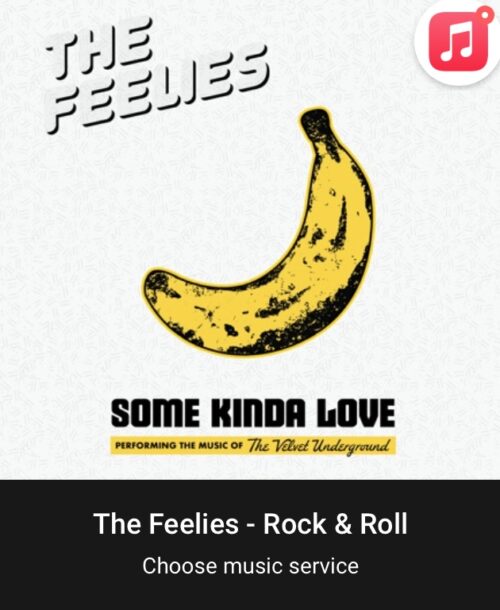 Throughout the concert documented on Some Kinda Love, the group applied the entirety of their deep intimacy with the unique building blocks of the Velvet Underground's artistic vocabulary, handling it with deceptive ease and obvious relish.
That evening, they ran through a thoughtful mix of selections from all four Velvets' studio albums as well as rare tracks that surfaced years after their demise, starting with "Sunday Morning," the first song on the Velvets debut and closing with "Oh! Sweet Nuthin'," the closing song on their last studio album together.
Formed in Haledon NJ in the 1970s, The Feelies have now released six albums including their critically acclaimed and influential debut Crazy Rhythms, which was voted 49 in the top 100 albums of the 1980s by Rolling Stone magazine and chosen by Spin Magazine as #49 of the best alternative records of all time.
Their music has left an indelible mark on the landscape of rock and roll. Supporting the release of their first four albums the band appeared on the The Late Show With David Letterman and in concerts with The Patti Smith Group, R.E.M., and Bob Dylan as well as touring with Lou Reed.
In 2008, the Feelies ended a 17-year sabbatical as a group to open for long-time admirers Sonic Youth at Battery Park and then resurrected their tradition of playing low key gigs at strategic intervals throughout the year rather than doing lengthy tours.
In 2009, they were invited by R.E.M. to perform at Carnegie Hall in "The Music of REM" charity concert benefitting music education programs for underprivileged youth, then by the artist Dan Graham to play an acoustic set at the opening of his first American retrospective, held at the Whitney Museum: Dan Graham: Beyond at the Whitney Museum of American Art. That same year Bar/None re-issued Crazy Rhythms and The Good Earth, this being the first band-sanctioned CD release of the former.
Check out 'Rock & Roll' here: