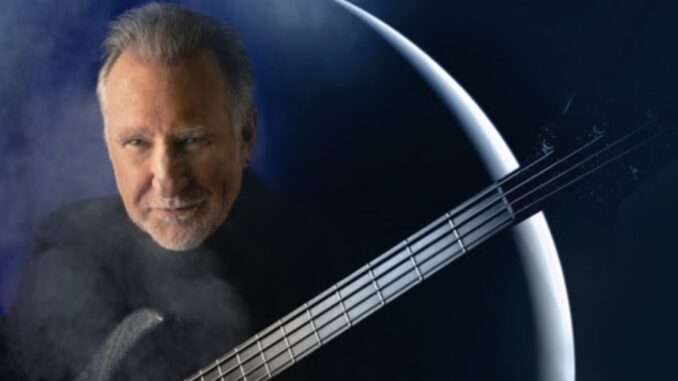 Release, June 12, 2023 – Bassist and composer Brian Bromberg has announced his new album The Magic Of Moonlight will be released on July 28 via Artistry Music/Mack Avenue Music Group.
Along with the announcement, he also shared the single "Nico's Groove," which was written for renowned smooth jazz guitarist Nick Colionne, who passed away on New Year's Day, 2022 at the age of just 55. Colionne had recorded with Bromberg on his previous record, A Little Driving Music, and performed with him at the Berks Jazz Fest.
"The song is full of life and energy, which really sums Nick up," Bromberg says. "It felt good to be able to dedicate something to him because he was such a sweetheart of a cat."
Stream "Nico's Groove" HERE
Pre-order The Magic Of Moonlight HERE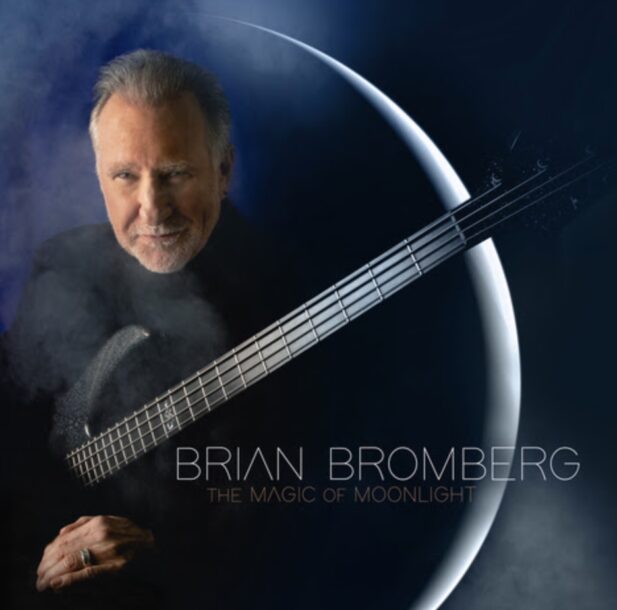 The Magic of Moonlight is both an evocative and an apt title for this latest outing; as opposed to its predecessor, the freewheeling, open-road feel of A Little Driving Music, Bromberg's latest album is deeply imbued with the shadow-cloaked mystery and twilight romance of an evening under the full moon. The feeling is also captured on the Magic Hour wonder of "The Pink Moment," the nickname for the multi-hued sunset on the Topatopa Mountains near Bromberg's home outside Ojai, California.
"There's a little bit of mystique in the moonlight," Bromberg muses. "This album has some mysterious vibes and spirituality along with the feel-good, positive energy, so the name just seemed to fit."
Originally from Tucson, Arizona, Bromberg started out on the drums before switching to the bass at the behest of his junior high school band director – though that driving, rhythmic foundation has remained a core component of Bromberg's sound. With the help of bass great Marc Johnson, then touring as a member of the Bill Evans Trio, Bromberg landed a gig with the legendary saxophonist Stan Getz in late 1979, when he was just 19 years old.
Bromberg has hardly stopped for a moment's breath since then. In the ensuing decades he's performed, recorded or toured with a stunning roster of artists across a spectrum of genres. While it might be easier to list the names that he hasn't played with, a partial list of collaborators will have to suffice: Joshua Redman, Roy Hargrove, Sarah Vaughan, Bob James, George Benson, Lionel Hampton, Chris Botti, Najee, Whitney Houston, Christina Aguilera, Diana Krall, Dizzy Gillespie, Josh Groban, Mike Stern, Dave Koz, Sting, Michael Brecker, Stanley Clarke, Stanley Jordan – even Jerry Lewis. And that's just scratching the surface.
The Magic of Moonlight Tracklist:
1. The Magic of Moonlight
2. Nico's Groove
3. A New Dawn
4. So, You Think You're All That?
5. Just Another Beautiful Day
6. Last Day of Summer
7. The Third Child (for my sister Leslie)
8. The Orient Express
9. Bedtime Story
10. The Pink Moment
11. In the Hands of God
Tour Dates:
August 5: Laguna, CA @ Festival of the Arts
September 16: Ventura, CA @ The Grape
November 9-11: Punta Mita, Mexico @ 2023 Punta Mita Internacional Festival De Jazz