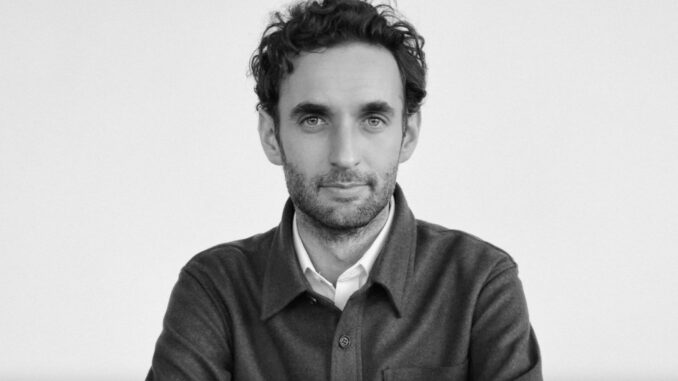 Julian Lage/The Bad Plus
Walt Disney Concert Hall
October 14, 2022
By DAN MACINTOSH
LOS ANGELES, CA – Guitarist Julian Lage headlined an eclectic night of instrumental music at Walt Disney Concert Hall that also included an opening set from The Bad Plus.
Lage is oftentimes categorized as a jazz guitarist, and he records for the legendary jazz label, Blue Note Records. However, to paraphrase an old standard, his music "ain't got that swing." Instead, his style draws from blues, soul, folk, rock and R&B sounds, as much as jazz. His compositions are always inviting, if not always jazzy, and he played all of these enthusiastically this evening.
Lage is a player, more than a performer. He had a microphone on stage with him, but it was some distance away from Lage and his two accompanists, drummer Dave King and bassist Jorge Roeder. He spoke into it sparingly, but this was mainly just to announce and back announce selections, such as "Saint Rose," which he explained was inspired by his California hometown of Santa Rosa. And when he played, he played to his fellow musicians while standing sideways, rather than facing the audience. Thus, while he is undeniably a skilled guitarist, Lage never expressed any overt guitar hero tendencies.
His opener, "Ryland," began like a folk song, but eventually morphed into something much more soulful. As his performance increased its intensity, Lage mirrored the music's momentum by swaying to the sounds and even bouncing a little on both feet. Bob Marley once said, "Him who feels it, knows it," and Lage expressly feels the music while he's playing it.
Lage gave plenty of space for his bassist and drummer to stretch out and solo, as well. There is conspicuous chemistry in this trio, and one could tell they truly enjoy creating music together. Yet each also skillfully supported Lage, the gentle virtuoso.
Drummer King pulled double duty by holding down percussion for the opening quartet, The Bad Plus. He and bassist Reid Anderson are the founding members of the act, which also includes guitarist Ben Monder and saxophonist Chris Speed. It's not unusual for The Bad Plus to create instrumental versions of rock songs by the likes of Tears For Fears and Sting. However, the group's hour-plus set tonight was comprised of all originals.
One is immediately struck by the way each musician is a busy player, yet these compositions somehow come out sounding cohesive. Speed's sax tones many times sound high, like flute notes, while King oftentimes comes off like a jazzier version of Keith Moon. Guitarist Monder is the ultimate team player, rarely sucking up the spotlight – even when taking a solo. Bassist Anderson kept a handheld microphone nearby and told jokes and gave song introductions when he wasn't holding down the sonic bottom end.
While the much-derided smooth jazz style draws its lazy compositional approach mostly from pop-R&B, both acts tonight showcased inspiration derived from alternative rock music, as much as anything else. One wouldn't call it strictly groove music, and it was much more angular than smooth at times. You really don't even need to like jazz to appreciate this music. It's smart, improvisational, and fully enjoyable, even though, well, it ain't got that swing.