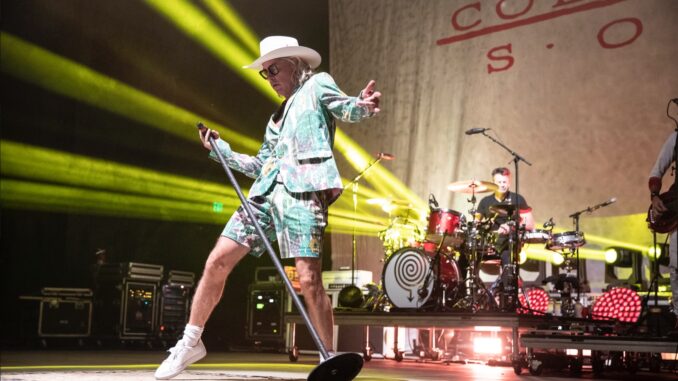 Collective Soul and Switchfoot
With Jade Jackson
Summer 2022 Tour
Vina Robles Amphitheater in Paso Robles, CA
08.20.22
Photos and Review by JULIE ANN SHAW
PASO ROBLES, Calif. – There are few shows that are worth a three and a half hour drive, but the Switchfoot and Collective Soul Summer 2022 Tour was absolutely one of those shows.
Opening the night was a Paso Robles local who, through determination and talent, earned a spot on the tour, Jade Jackson.
Jackson, armed with only her guitar and her voice, opened her set with "Multiple Choice," and "Secret," a song she wrote about her hometown, and accompanied by her youngest fan, from her 2019 album, Wilderness. Jackson followed with an unforgettable cover of Bruce Springsteen's 1984 hit, "Dancing In The Dark" from Born In The U.S.A.. To close her set, Jade Jackon serenaded the audience with "As You Run" and "You."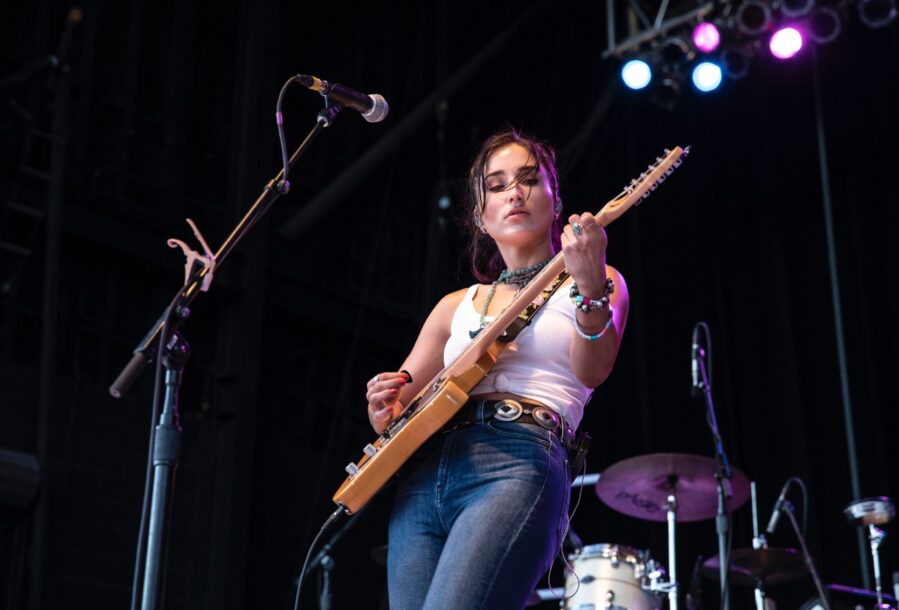 Switchfoot, Jon Foreman (vocals, guitar, keyboard), Tim Foreman (bass, acoustic guitar), Jerome Fontamillas (keyboards, synthesizers), Chad Butler (drums) and Boaz Roberts (lead guitar-touring), wasted no time in taking the stage and diving right in with "Take My Fire" and "Stars." Their third song is traditionally a cover, and on this night, I was taken back with The Verve's 1997 hit "Bitter Sweet Symphony" from Urban Hymns and made popular by the cult classic, Cruel Intentions. Halfway through the next song, "Bull In A China Shop," Foreman jumped over my head from the stage and ran into the audience and performed in the middle of a group of fans at the back of the venue.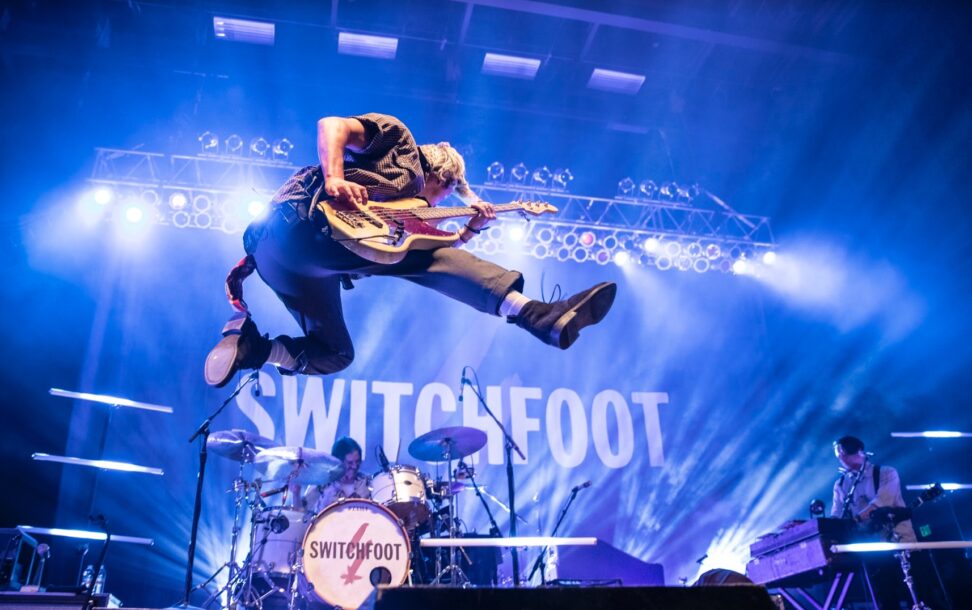 "If I Were You," "Where The Light Shines Through" and "Float" followed before Switchfoot performed "Dark Horse" which flowed into Led Zeppelin's "Kashmir." By this time, the crowd was completely lost in the music of Switchfoot. Jade Jackson was asked back on stage to join Switchfoot for "I Won't Let You Go" and the excitement could be felt from everywhere in the venue. They closed their set with "Dare You To Move", "Where I Belong," and "Meant To Live."
The final act of the night, co-headlining this tour, was Collective Soul, Ed Roland (vocals), Dean Roland (guitar), Will Turpin (bass), Jesse Triplett (guitar), and Johnny Rabb (drums). Roland ran out on the stage and immediately started dancing to the intro music and then, without missing a beat, opened with "Precious Declaration," "All Our Pieces," and "Heavy". They then brought out a piano for "Shine" for Roland, who moved back and forth from behind it to the front of the stage throughout the song. Before moving on to "Undone" Roland took a minute to explain to the audience that he will be refraining from too much interaction and banter due to the time restraints placed on everyone who co-headlines.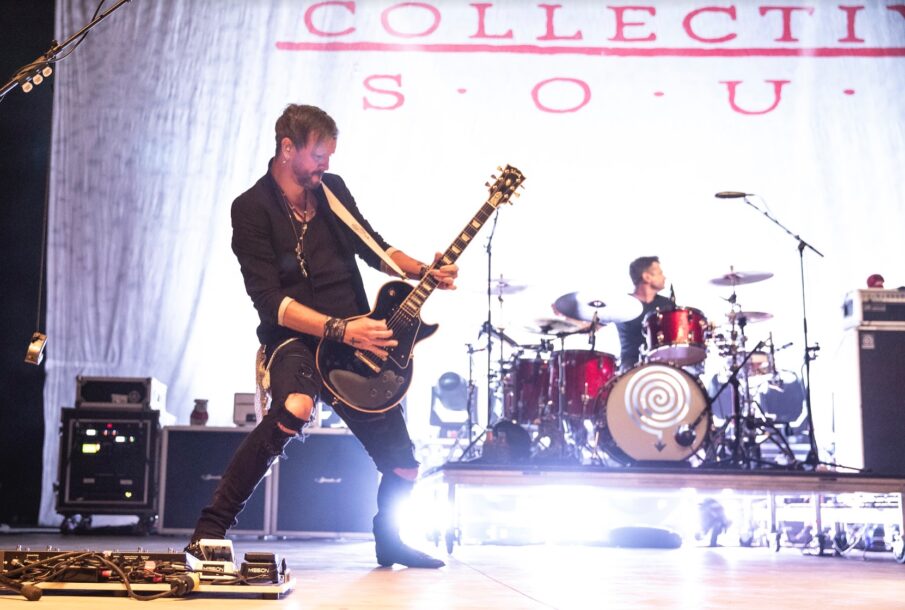 Collective Soul "Better Now", "Bob Dylan Where Are You Today," "She Said," "Right As Rain" with high energy and a clear love of performing. The next two songs, "The World I Know" and "December" from their 1995 album Collective Soul, are, in my humble opinion, the epitome of the best music that was being produced in the 90's, and have a way of sticking to your soul even 30 years later. Jade Jackson made her final appearance of the night to join Collective Soul perform a cover of R.E.M's "The One I Love," which they recorded for their 2020 EP Half & Half. After a night of nostalgia, fun, and music that just makes you feel good, Collective Soul closed the night with "Gel," "Where The River Flows" and "Run."