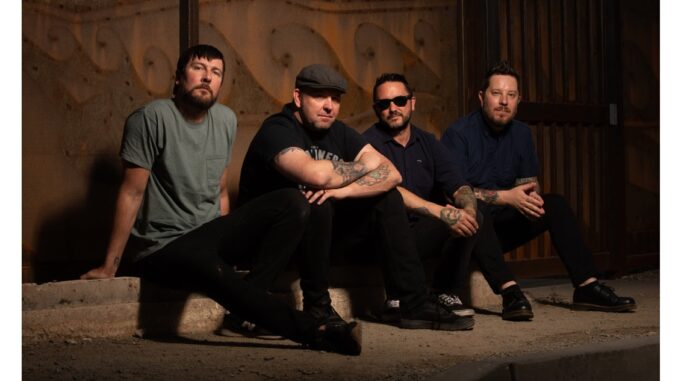 Arizona punks Authority Zero will play a hometown show to celebrate the 20th anniversary of their first album, A Passage In Time in Mesa, Arizona on Sept. 9. The band then goes on to play several East Coast and Midwest dates before leaving for Japan.
"This has unequivocally been the journey of a lifetime," said Jason DeVore. "Our album Passage turning 20 years of age is something of a time capsule. Ingrained within are so many moments and memories not only in our lives as the songwriters and performers, but in the lives of our fans. All those who have been there every step of the way, or even in and out along the way, to commemorate and celebrate the music and moments from then to present."
Check out tour dates and get tickets here.
The band kicks off the Northeast leg of its Good Company Tour on Sept. 15, which includes 4 shows in Canada.
"When you get the opportunity to tour the East Coast, make a few stops back up into Canada for a couple of rad festivals with some good friends, and make some noise after far too long, well it just doesn't get any better than that," DeVore said. "We're so stoked to bring the "Good Company Tour" back East and looking VERY forward to tearing it down with the East Coast Zero Crew!"
Authority Zero's Ollie Ollie Free Japan Tour follows from November 11 -November 19, which features support from many of the band's friends.
Tickets for all shows on sale now at:www.authorityzero.com
The band's 8th studio LP 'Ollie Ollie Oxen Free' was recorded by Cameron Webb (Sum 41, Pennywise, A Day to Remember, Motörhead, Megadeth) and features guest appearances by Jim Lindberg (Pennywise) and Iagri Shuhei (HEY-SMITH).