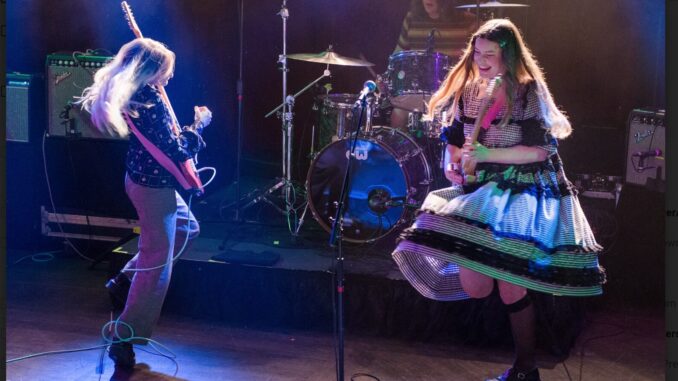 Photos by PAUL MCALPINE
Wet Leg captivated Boston the other night and are on their way to conquer the entire world.
The beloved young UK band has been humbly rocking their way across the U.S.A. and enjoying every moment of their tour. Wet Leg, comprised of a group of pals, casually takes over late-night as well on this leg of the tour.
On their current tour, Wet Leg is scheduled to play the East Coast and Nashville, before moving on to Houston, Tucson, and wrapping on the West Coast. The band plays three shows in San Diego and finish out in Los Angeles.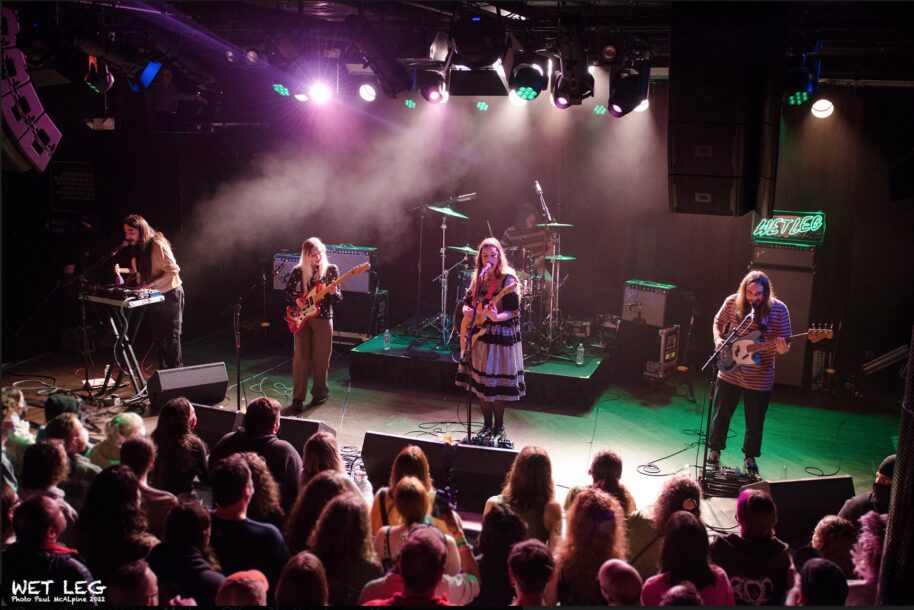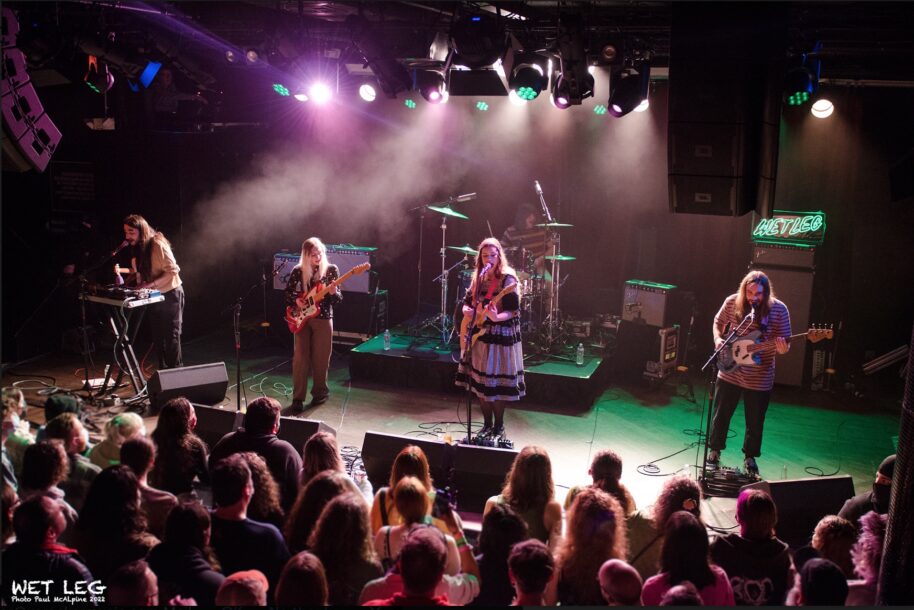 Wet Leg is getting strong terrestrial radio play for their hit "Chaise Longue," a smirky and upbeat track that tells it like it is.
The band is somewhat of a phenomenon as Wet Leg has earned fandom across the U.S. Their latest is "Angelica" off their self-titled upcoming album due April 8. The band is comprised of Rhian Teasdale on lead vocals and rhythm guitar and Hester Chambers on lead guitar and backing vocals with session and touring musicians Ellis Durand (bass, backing vocals), Henry Holmes (drums, percussion) and Joshua Omead Mobaraki (additional guitars, synthesizer, backing vocals).
Check out 'Angelica' here:
Wet Leg the album is out April 8, 2022 on Domino. The band says you can stream and save here: "Angelica."
See them in action here – Courtesy of Green Man Festival
Pre-order Wet Leg the album here: https://smarturl.it/WetLeg
Follow Wet Leg:
Website: http://wetlegband.com
Facebook: http://smarturl.it/WetLegFB
Twitter: http://smarturl.it/WetLegTW
Instagram: http://smarturl.it/WetLegIG
Follow Domino Record Co:
YouTube: http://smarturl.it/DominoYT
Website: http://smarturl.it/DominoRecordCo
Facebook: http://smarturl.it/DominoFB
Twitter: http://smarturl.it/DominoTW