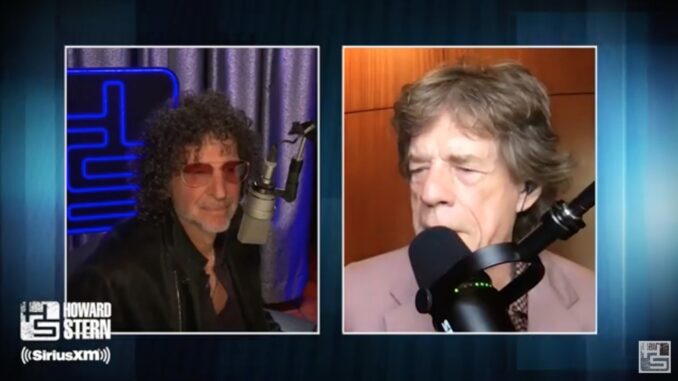 Curated by DONNA BALANCIA
Mick Jagger told Howard Stern that performing on tour without Charlie Watts is "strange," but the Rolling Stones drummer told his bandmates to "carry on" without him.
It was the first time Jagger guested on SiriusXM's The Howard Stern Show.
Jagger sat down with Howard Stern during a special afternoon show for a conversation that covered everything from trademark dance moves to his songwriting process.
Jagger and The Rolling Stones are on the No Filter Tour but said since Watts passed away so recently, his presence, particularly while on the road is truly missed.
""When he was sick, he said, 'You've gotta just carry on and do this tour, don't stop because of me.' So we did."
"Charlie was the heartbeat for the band, you know, and also a very steady personality," Jagger said. "He was a very reliable person, wasn't a diva—that's the last thing you want in a drummer. He was a very quirky guy. We really miss him. You know, we did so many shows with him, and so many tours with him, and so many recording sessions, it's strange being without him."
Jagger and the Rolling Stones are currently on the No Filter tour.