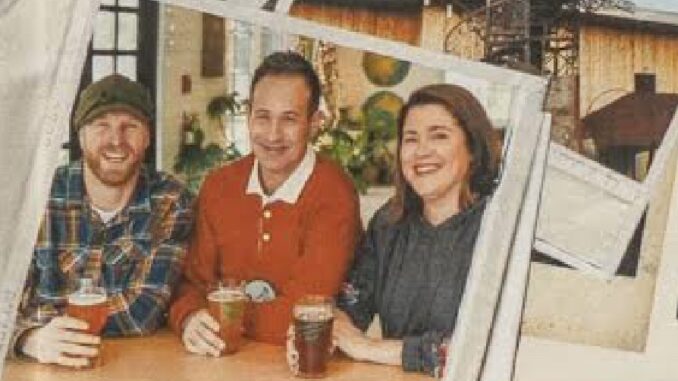 Curated by DONNA BALANCIA
Dogfish Head Craft Brewery has published The Dogfish Head Book: 26 Years of Off-Centered Adventures, a chronology of the adventures that have made Dogfish Head the renowned craft brewery, distillery, hotel and culinary hub it is today.
Written by Dogfish Head Founder and Brewer, Sam Calagione, Dogfish Head Co-Founder and "Communitarian," Mariah Calagione and longtime co-worker and Dogfish INNkeeper, Andrew Greeley, the illustrated and story-filled collectable provides an account of the brand's history told through the authors.
The Dogfish Head Book: 26 Years of Off-Centered Adventures hits shelves and digital stores nationwide on Tuesday, October 19. There will be a book signing and release event at Dogfish Head Emporium in Rehoboth Beach, De., on October 19.
"As our friends the Grateful Dead, whom we have had the pleasure of collaborating with throughout the years, once sang: 'What a long, strange trip it's been,'" said Calagione. "There's no better way to describe the awesome voyage Mariah, Andrew and I embarked on to write and publish this book. As the Official Beer of Record Store Day, Dogfish Head has always been inspired by music."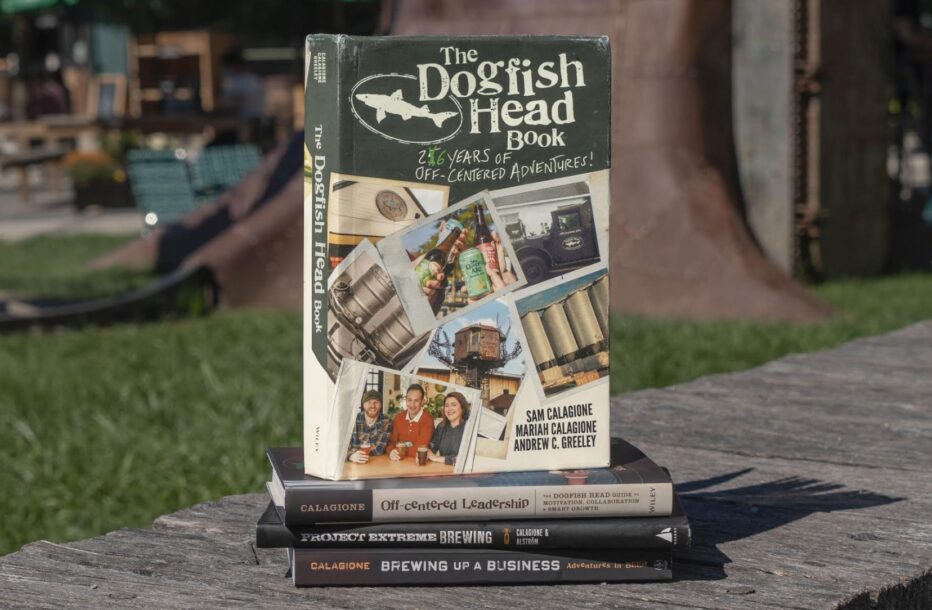 The recipe for The Dogfish Head Book: 26 Years of Off-Centered Adventures ranges from Sam's first homebrew experience in 1993 to the opening of the brand's newest taproom, Dogfish Head Miami, in 2021.
The book contains hundreds of color images, renderings of product artwork, quotes from the authors' favorite musicians, artists and writers, and more.
"It's always been a dream of mine to be an author and having the chance to co-write this particular book was so much fun," said Greeley. "Together, Sam, Mariah and I thoughtfully planned each chapter, designing the pages to be an informal interaction with the reader, almost like we were sharing our stories with them over a couple of beers while sitting around the fire pit at the Dogfish INN."
In 1995, Dogfish Head opened its doors in Rehoboth, Delaware, as the first brewpub in the First State and one of the smallest commercial breweries in America. Over the following 26 years, Dogfish Head experienced exponential growth, blossoming into one of the country's largest and most well-known independent craft breweries.
"Thinking back to the day we opened Dogfish Head, I would never have imagined we would end up where we are today," said Mariah Calagione. "As all journeys, ours has had its fair share of ups and downs, and a whole lot of learning and laughter along the way. It truly has been, as the book's title says, '26 Years of Off-Centered Adventures,' and I wouldn't trade it for anything."