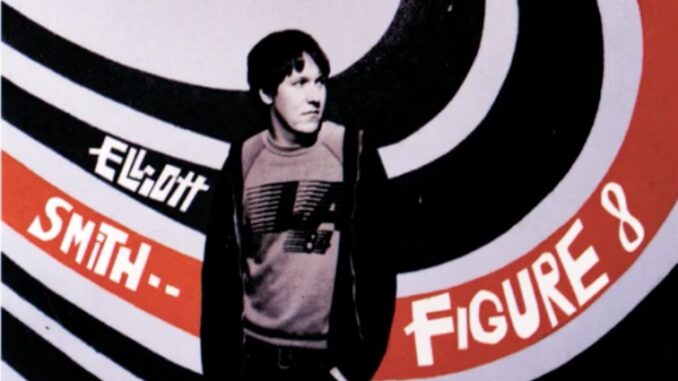 By JOHN DALY
Elliott Smith has been dead since 2003, but Alyson Camus still wants answers about his passing. As his album "Figure 8" turns 20 this month, we interview Camus on the California Rocker Podcast.
The intrepid Camus has followed Elliott Smith for years and posts interviews and performs research that can be followed at her blog "Justice for Elliott Smith."
It has been a long and complicated story that the French-born Camus continues to pursue to get to the bottom of the story of Elliott Smith.
The latest news is her discussion on the California Rocker Podcast.
Listen to The California Rocker Podcast on Soundcloud.
Elliott Smith played locally at clubs like The Echo and The Satellite where Camus photographed him.
"He was a very talented songwriter," she said. "The lyrics are important and the melodies are great. People love him. If you talk about essential songwriters, if you talk to songwriters, he's the musician of musicians.
"People think that he's a sad songwriter and he was very depressed but there are many nuances," she said. "It's a range of emotions."
Smith died on Oct. 21, 2003. The case is still open, officials say.
Read more at Justice For Elliott Smith.
Elliott Smith – Figure 8: