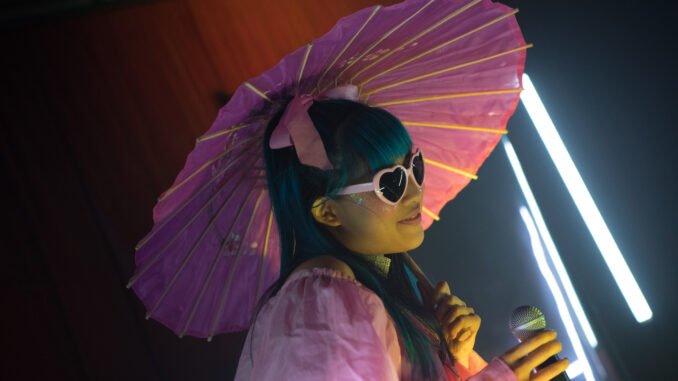 By NOTES FROM VIVACE
I first came across Polartropica at Echo Park Rising in 2018. The band was playing at Spacedust. With the band's futuristic fashion and the fact that they were playing at a venue called Spacedust, I immediately started to think of galaxies, solar systems, planets and just generally space.
Around a year has passed, and I've seen the band play The Satellite, Echoplex, Bootleg and other venues. I think those first impressions from Spacedust have held true. The band brings art house music sounds to the Los Angeles music scene just like other local bands such as Draemings and Moon Honey (which just called it quits, but Jess of Moon Honey did the set design for Polartropica's recent Bootleg residency).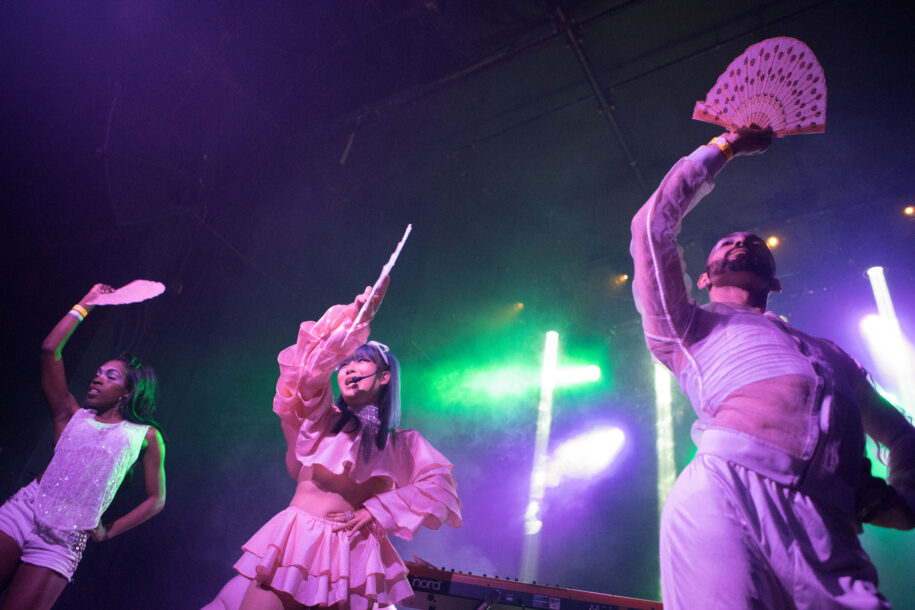 They also put on a spectacular stage show. There are interpretive moves that are put on by two dancers. For one show, there was an inflatable on stage that I argue looked like the pink scallop shell version of "The Birth of Venus."
Q. The band has had a busy summer. There was a West Coast tour. You got to play Chinatown Summer Nights. Then there was the July Residency at the Bootleg Theater. There's got to be a fun couple stories from the summer. Can you share a couple of them?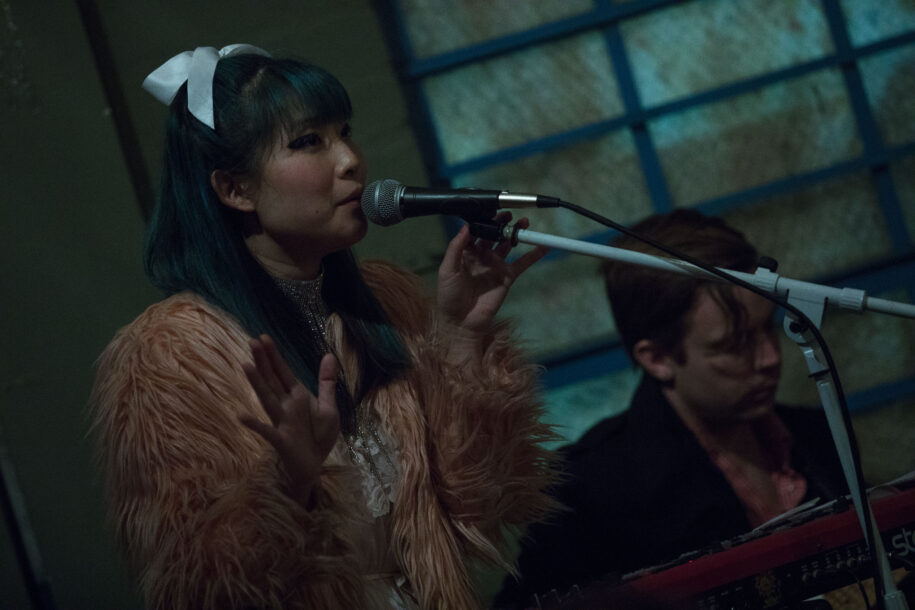 A. We have had the best summer ever!  On the Love is Gay Tour, we felt so lucky and ended up staying with the coolest Moms of friends in many of the cities we played in – we had so many laughs the whole tour and met the most incredible folks. One night we decided to take a quick 3-hour cat nap in the van after our Chico show in a Walmart parking lot before heading to the Bay Area. Someone tried to break into the van! So that was slightly terrifying but then we wrote a song about it together on the way to our SF show and performed it that night – we got the whole audience singing along with us on that one!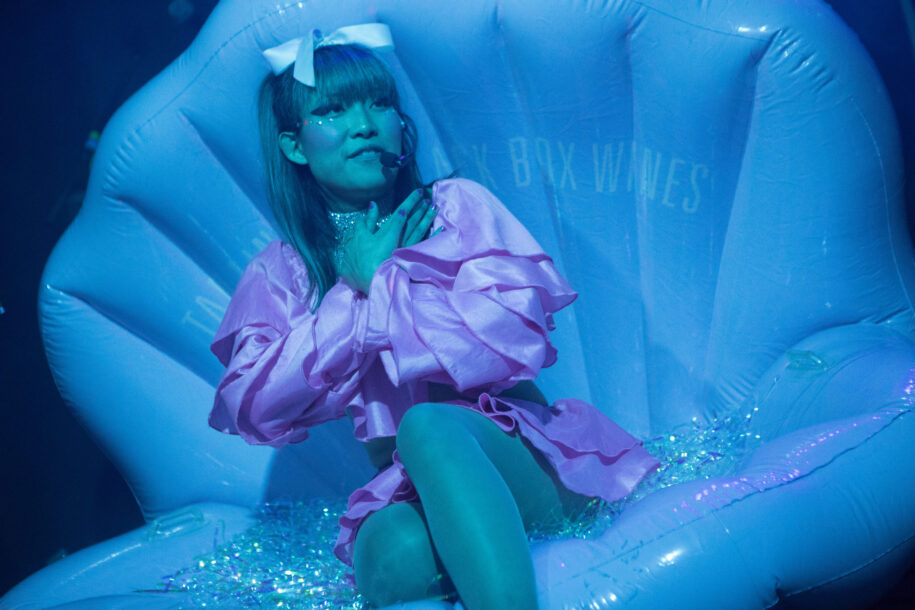 Q. The band is part of a large community of musicians in the Los Angeles music scene. What role has that community played in the life of the band?
A. The music community and scene here is so diverse, vibrant, and so supportive of each other.  It's been so inspiring to be a part of this community – groups like Play Like A Girl Presents, Sid The Cat Presents and APAHM organizer Moonroomie have been so instrumental in our community in promoting diverse voices and helping to showcase/support femme + lgbtq + poc artists in LA.
Q. How does one build a fan base?
A. Take your time – don't ever feel like you have to rush your creative process. Second, I would just say to go out and support the other artists in this community you are building so everyone can grow together and help one another!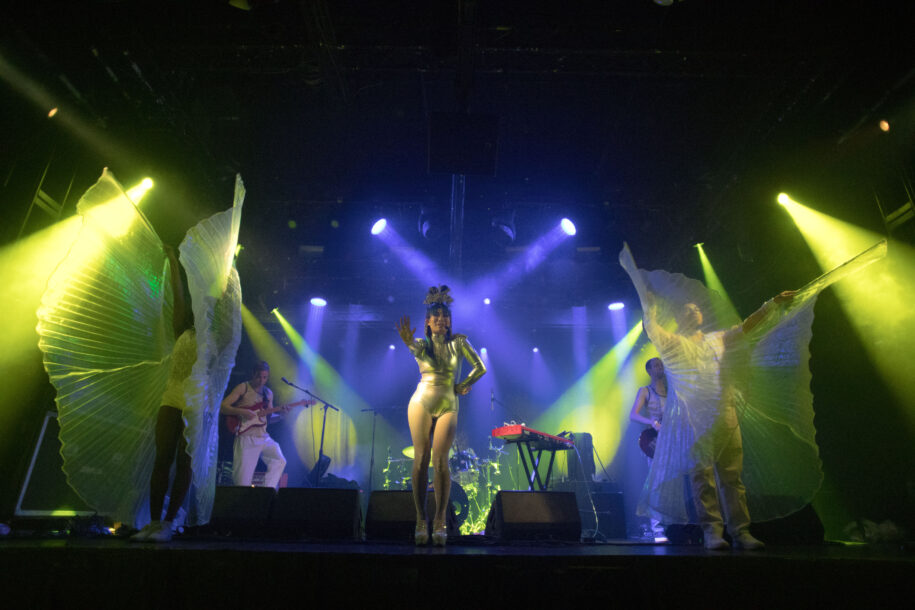 Q. Has the band hit any pitfalls and how has is dealt with them?
A. We haven't really met any pitfalls, but I know that sometimes being a parent to a creative project can be a grueling process.  Do whatever you can to remind yourself why you started in the first place (go to a show, listen to your favorite music, take a day off and do something completely unrelated to your art) and enjoy the journey with people you love and care about!
Q. And what about bands that would like to get a Bootleg Theater residency one day?
A. As far as playing a residency at Bootleg, we really took our time to play countless shows in LA with different bands at different venues, not only to improve and get better over time, but also to find our fanbase, meet bands and other musicians that have since became dear lifelong friends, and eventually joined us for this monthlong party we hosted! When the time felt right, we wanted to set up our Dreams Come True Residency at Bootleg because not only do they have the best sound in town, it's run by the sweetest and kindest folks (Kyle Wilkerson, Daniel Knowles and crew, we love you guys!) that have supported us and so many other talented baby bands from day 1. Everyone go to a show and support this wonderful space – they're one of the last independent venues of their size in LA and so important for our community.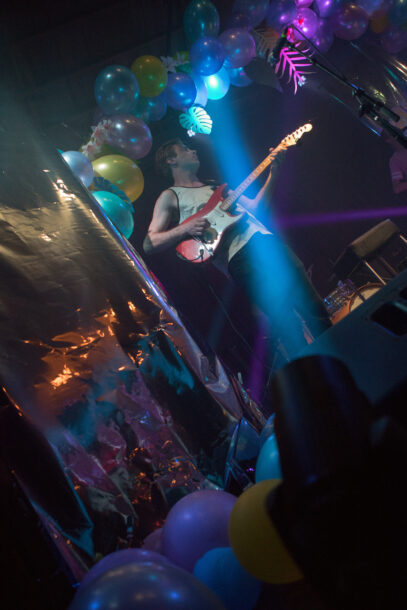 Q. I've got to ask, how did the band come up with the name Polartropica?
A. The name is inspired by a track from the Frankenweenie soundtrack, and also the juxtaposition of opposite climates that wouldn't work together in real life . . . but in my fantastical world, the polar bears, penguins, flamingos and tigers are all friends and hang out doing fun things like sledding and surfing when they're not taking relaxing naps.