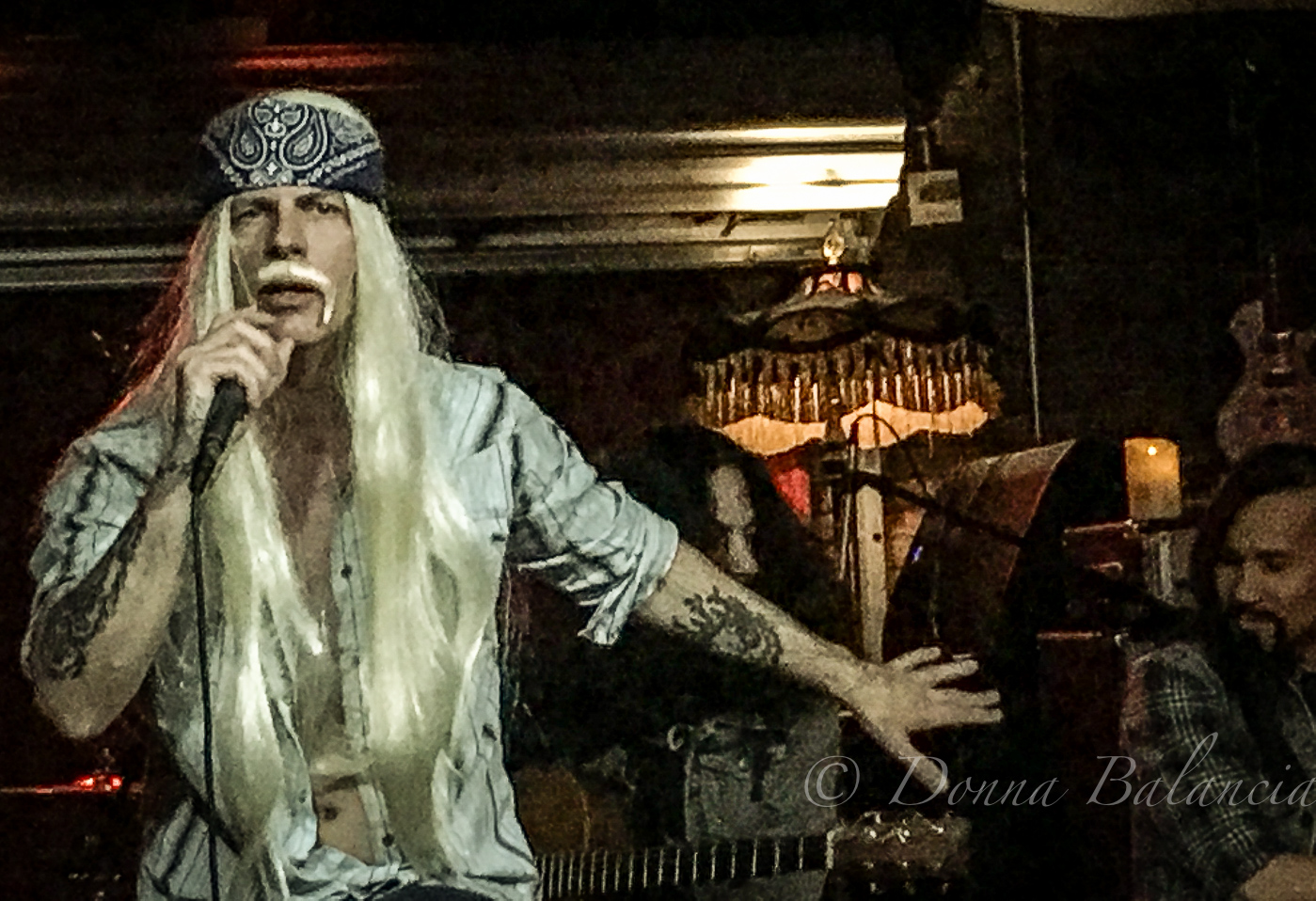 Powerman 5000, Chicken Heads Come to Lucky Strike
By DONNA BALANCIA
It wasn't exactly the hoi-polloi, but Powerman 5000 and Radioactive Chicken Heads brought fans of the arts and entertainment to Lucky Strike for a special event, Scratch and Sniff.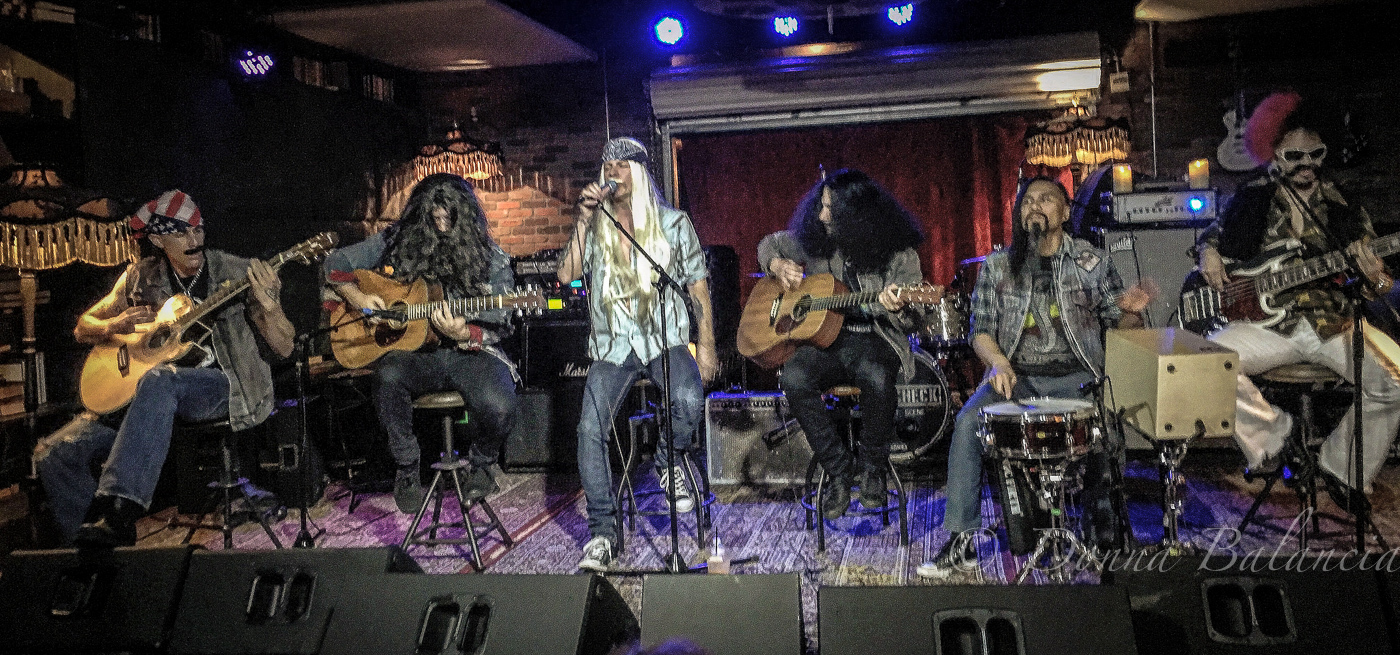 Each band did a stripped down version of their acts with Powerman 5000 playing an impressive acoustic set dressed as The Allman Brothers, and Chicken Heads cutting to their most basic calamitous songs.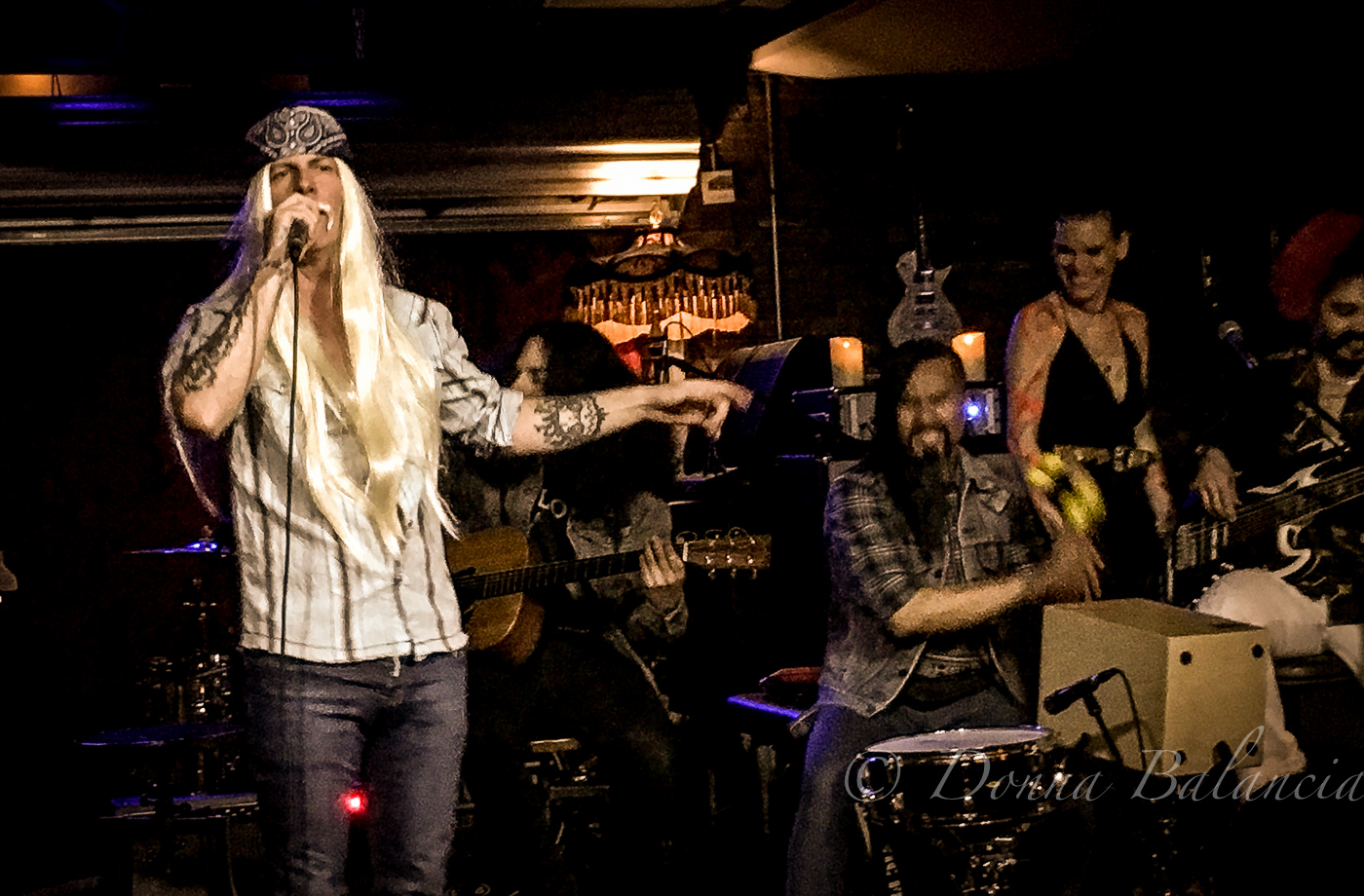 Powerman 5000 with its flamboyant frontman Spider One, created the art event coincidentally while ASCAP EXPO was going on next door at the Loews Hotel Hollywood. Say what you will about the topics of the pieces painted by Spider One, but the work is excellent and worth the price tag.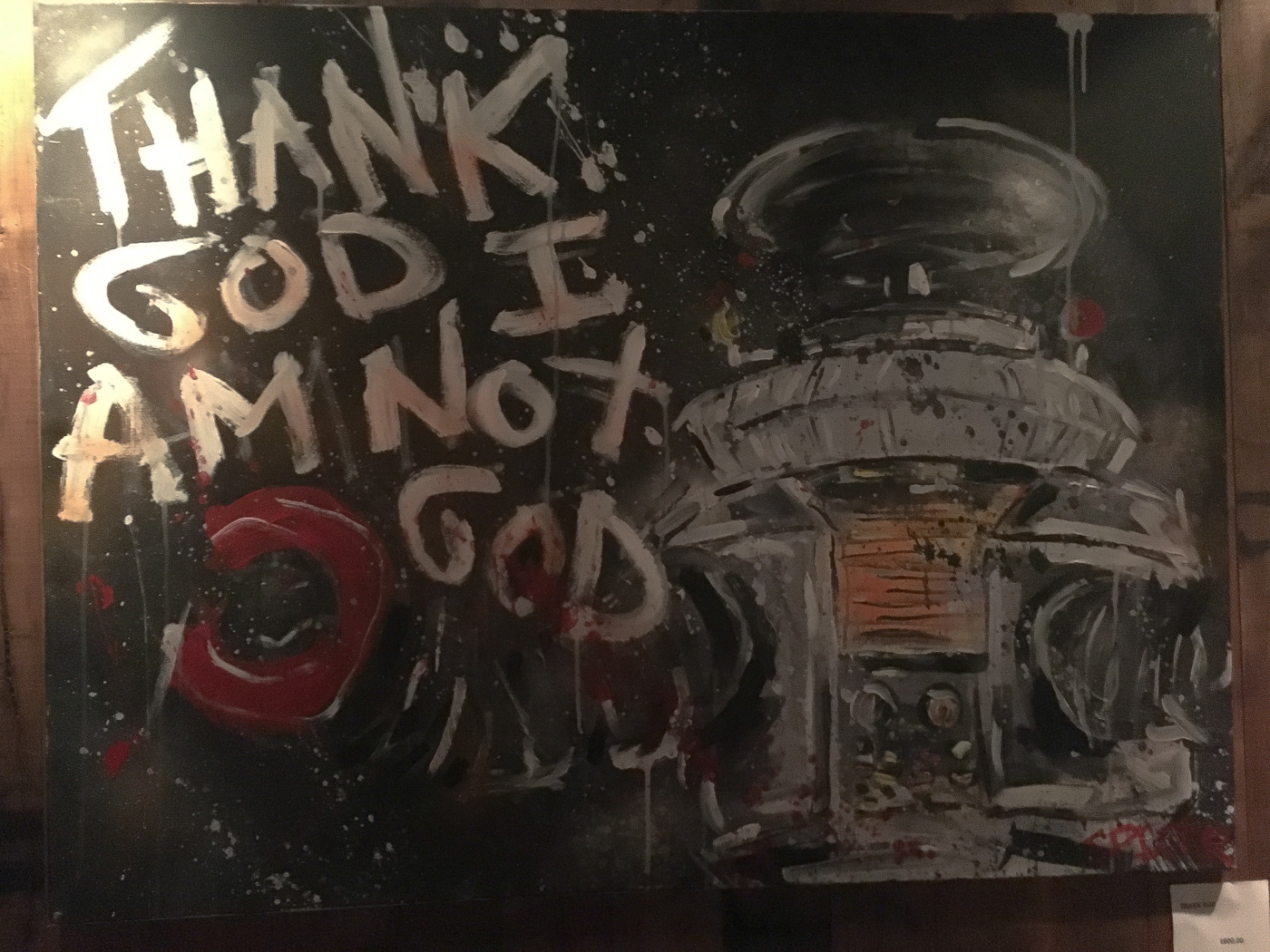 Spider One dressed as Greg Allman with a wig of long, white hair, and a bandana, and the rest of the band kept in genre as well. It was a little odd seeing them in this costume mode, as opposed to their typical metal-style appearance. The evening was put together by Krsy Fox.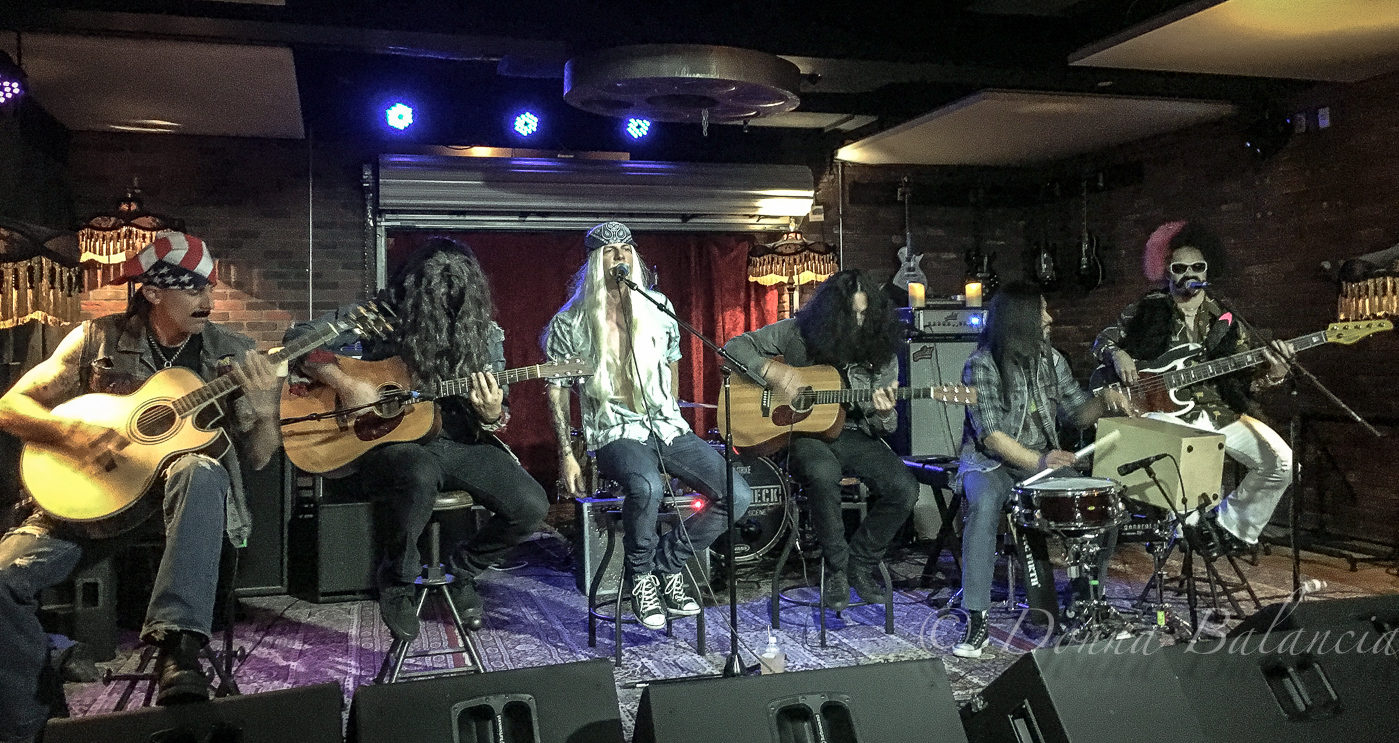 Spider One had an art exhibit in the back room, and his works include several robot paintings — from different eras — a James Bond tribute, as well as his renditions of Bela Lugosi and Frankenstein. The artwork is compelling and has a sense of humor to it, but then, would we expect any less from the brother of Rob Zombie? I hope for the sake of our own further disappointment, that Spider refrains from drinking the foo-foo double lattes preferred by his renowned hard rock, horror-slinging sibling.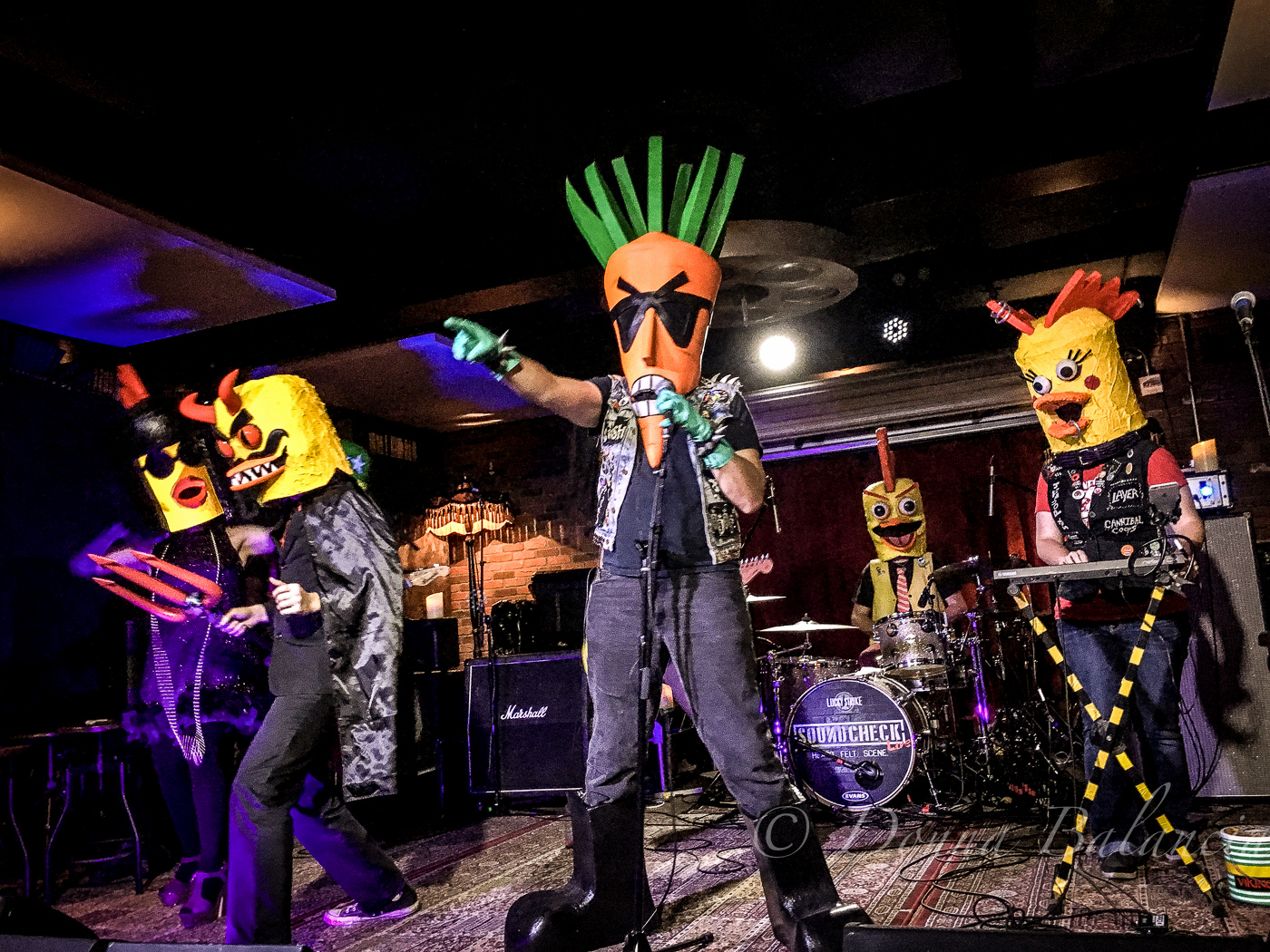 Powerman 5000 puts on a good show no matter what style it is, even if it's with acoustic guitars and a box as was the case Friday night. The sound in Lucky Strike is excellent, so much so that Powerman 5000 recorded a live EP in there that night. Not a lot of details yet. The proceeds from the album will go to an animal adoption charity.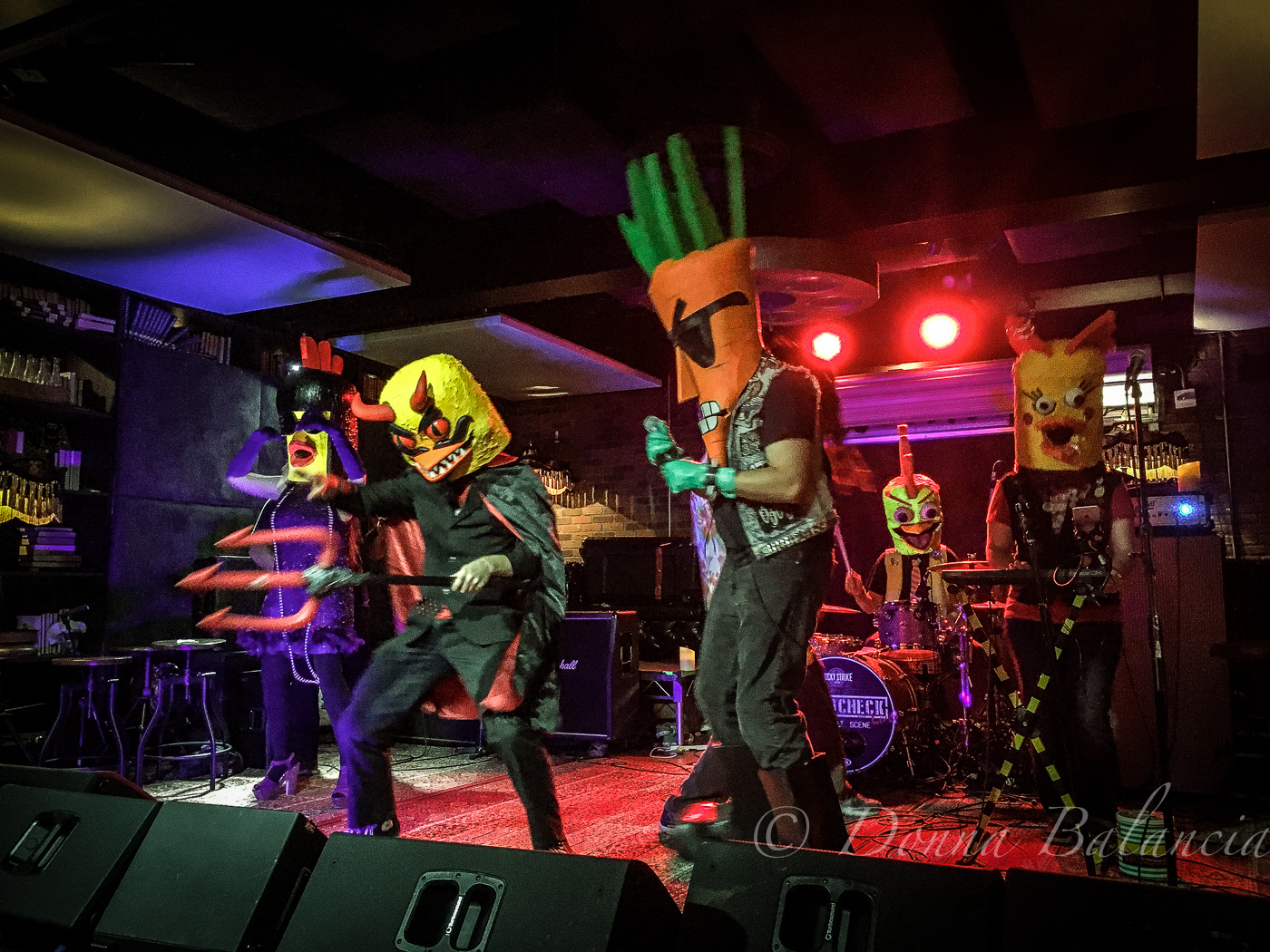 The Radioactive Chicken Heads wrapped up the night in typical calamity — chasing each other around the stage, singing punk songs and even falling down. It's well worth any cost of admission to see this group and it's entertaining on several levels.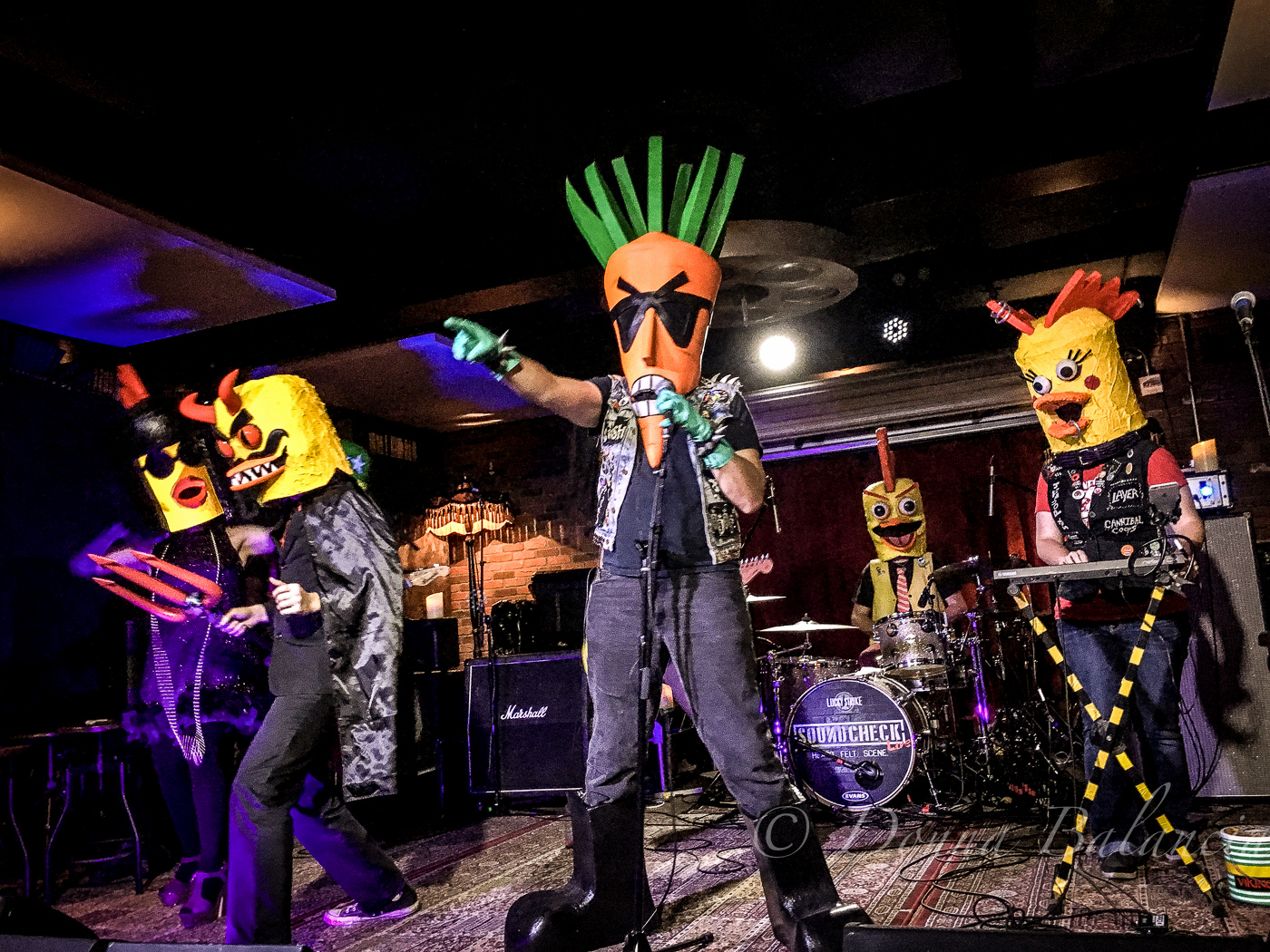 We especially like that the Radioactive Chicken Heads don't pull any punches. They know they're punkers and don't pretend to be anything else. Their leader, Carrot Top, runs a tight ship and makes sure good conquers evil in the shows.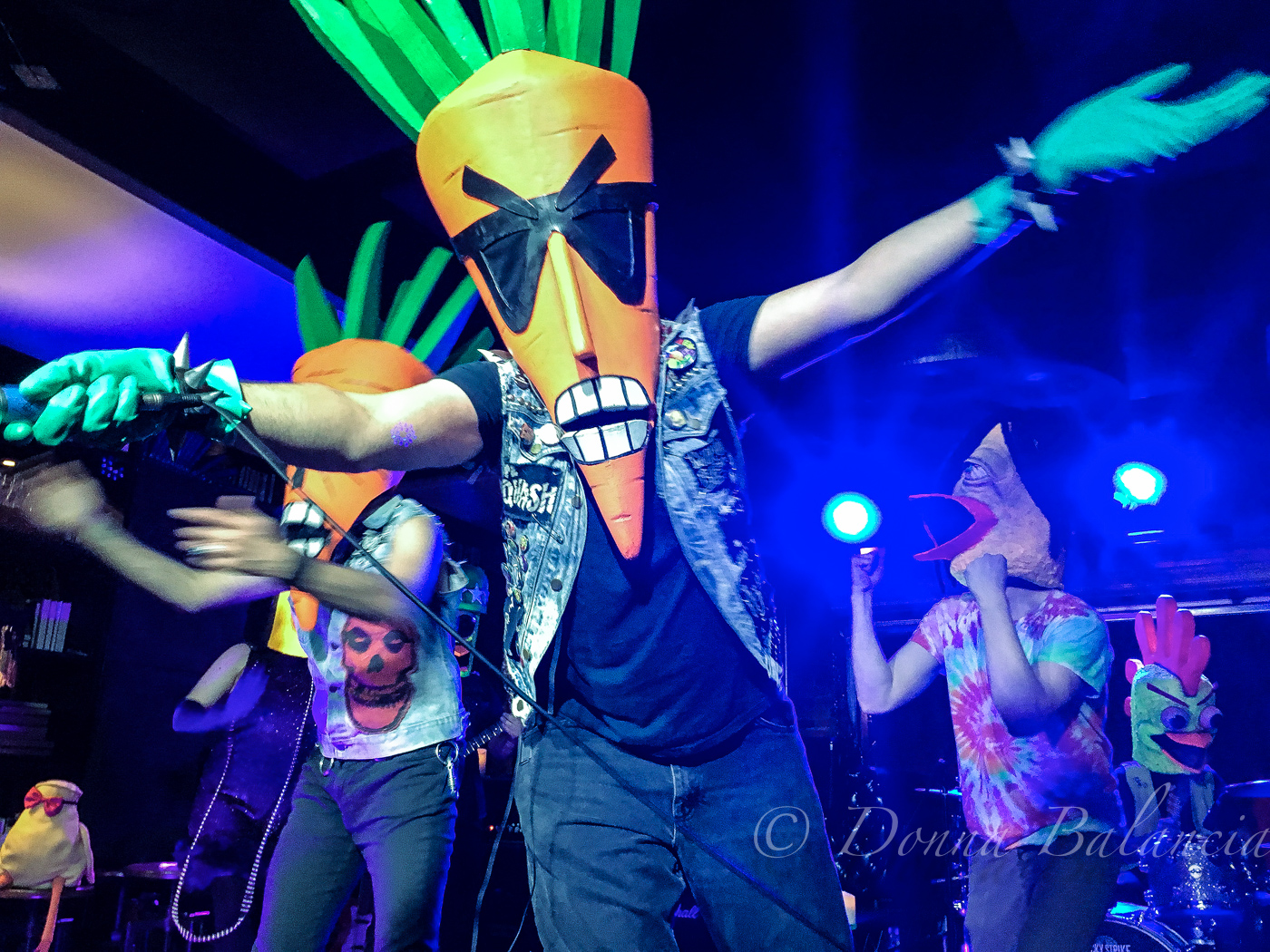 There's a bit where a dancing cheese and a Rat Fink-looking Chucky Cheese come out and Carrot Top brings out a knife to — what else? — cut the cheese of course. Then they perform "Pest Control." We loved El Pollo Diablo, who jabs Carrot Top with his pitchfork. It is legend that El Pollo Diablo came from a Deviled Egg. They also do a song "I Looked Into The Mirror," which Carrot Top does and lo and behold his evil twin appears and they do battle.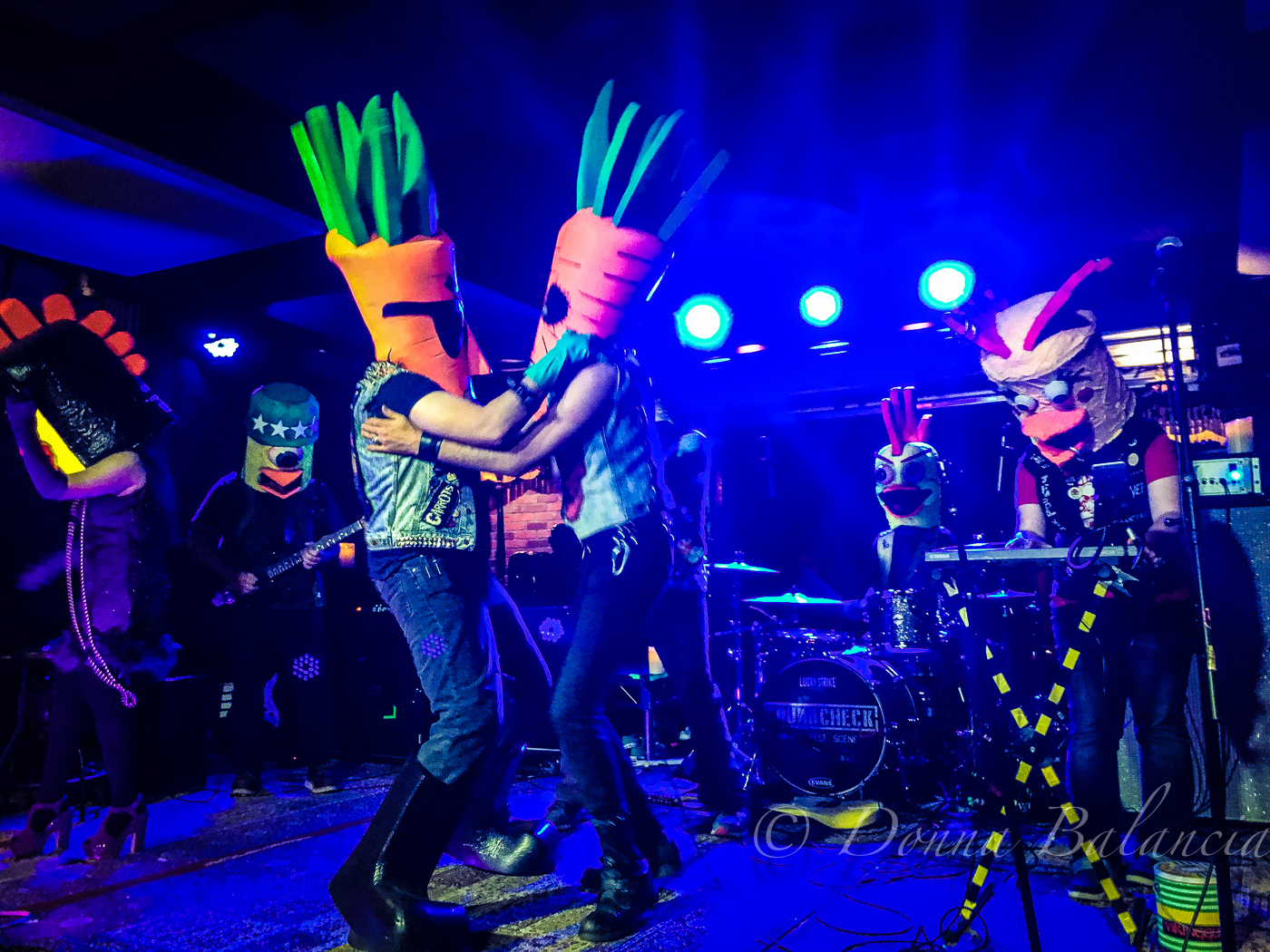 Anyway, it's all in good fun. The Radioactive Chicken Heads have been around since the late 1990s and have gotten their fair share of attention in the press and have built a loyal following. Carrot Top's imagination fueled this band as he said he always had characters in his brain. He even wrote comic books on his characters.