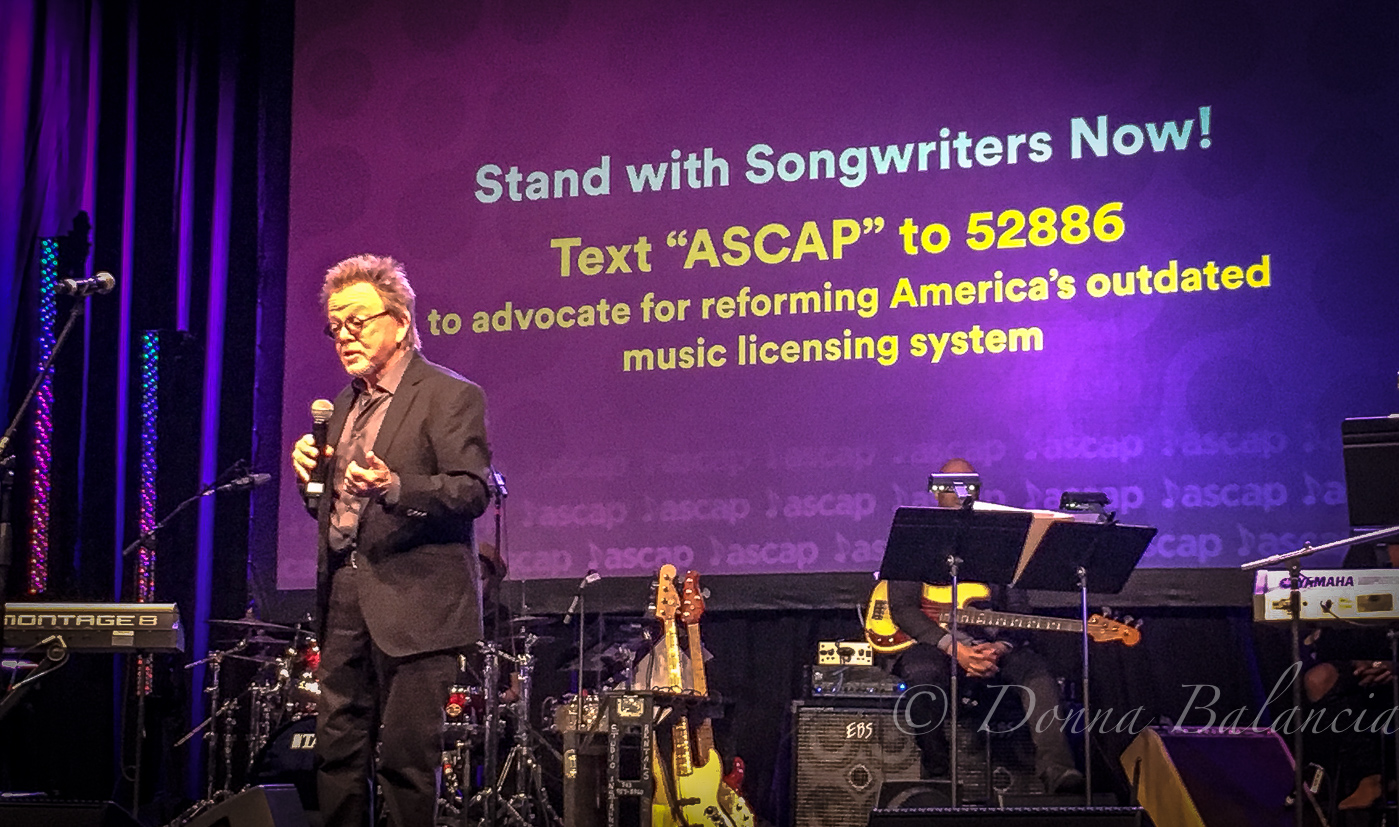 By DONNA BALANCIA
Musicians need to present one singular message to change laws and be paid what they're worth, ASCAP representatives said at the 2017 ASCAP EXPO Kickoff Thursday.
Paul Williams, president and chairman of the board of ASCAP, Beth Matthews, CEO, and membership EVP John Titta kicked off the 2017 ASCAP EXPO with a serious but hopeful message to attendees.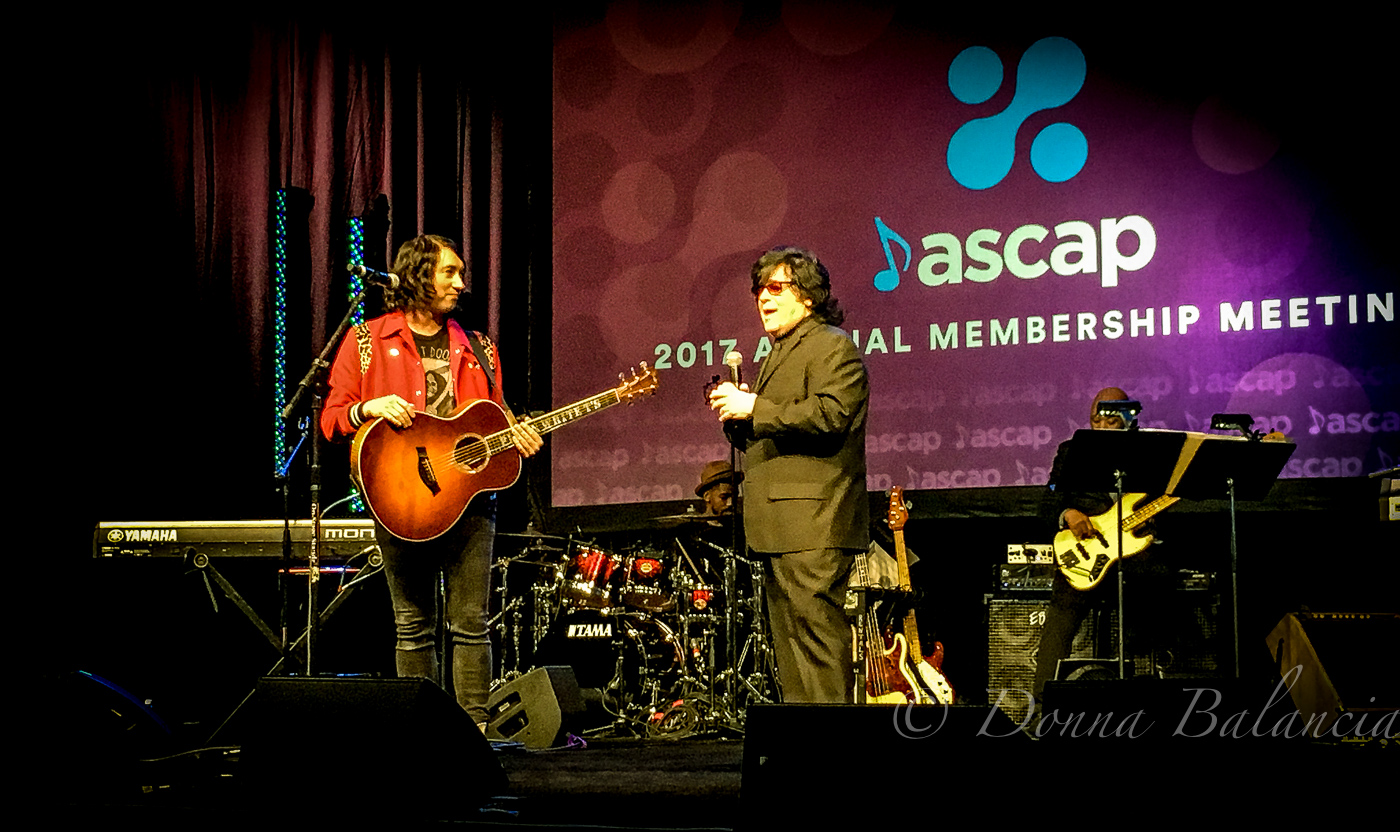 "You want to have a livelihood, keep writing," Williams said. "You are a songwriter, you don't want to be flipping burgers."
William said he is hoarse from yelling at the television screen for the last three months, but that the new administration presents new opportunities.
"We are songwriters we don't build walls," he said "We even put bridges in the middle of our songs."
He said music touches people in a way that forms cannot.
"When they walk up to you and say 'My girl is playing one of your songs,' That's when I'm proud to be an American songwriter."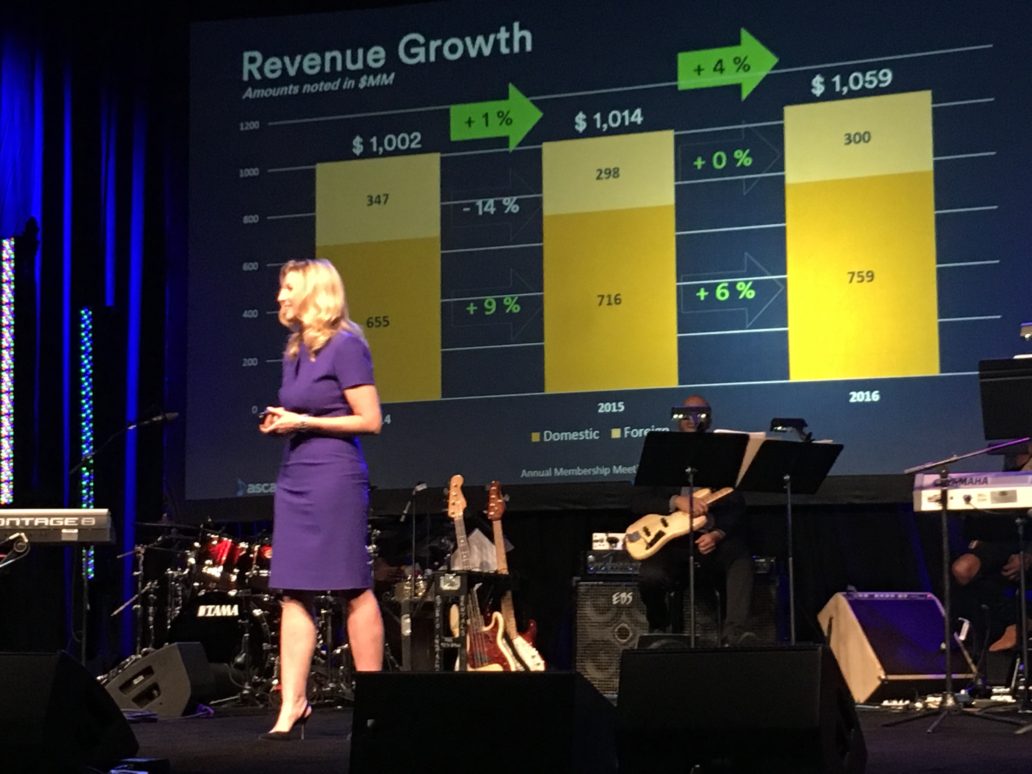 Williams went on to say the consent decrees are outdated that songwriters' music is underrated and over-regulated.
"We live in a world where we stream music, and that crap has got to change," he said.
He said a free market system like in other industries is needed.
"If millions of people around the world want to stream your music, you need to be paid for it."
Williams said that reforming licensing was a priority with ASCAP and that the big words are "advocacy" and "livelihood."
Beth Matthews, CEO, said there was some good news for songwriters.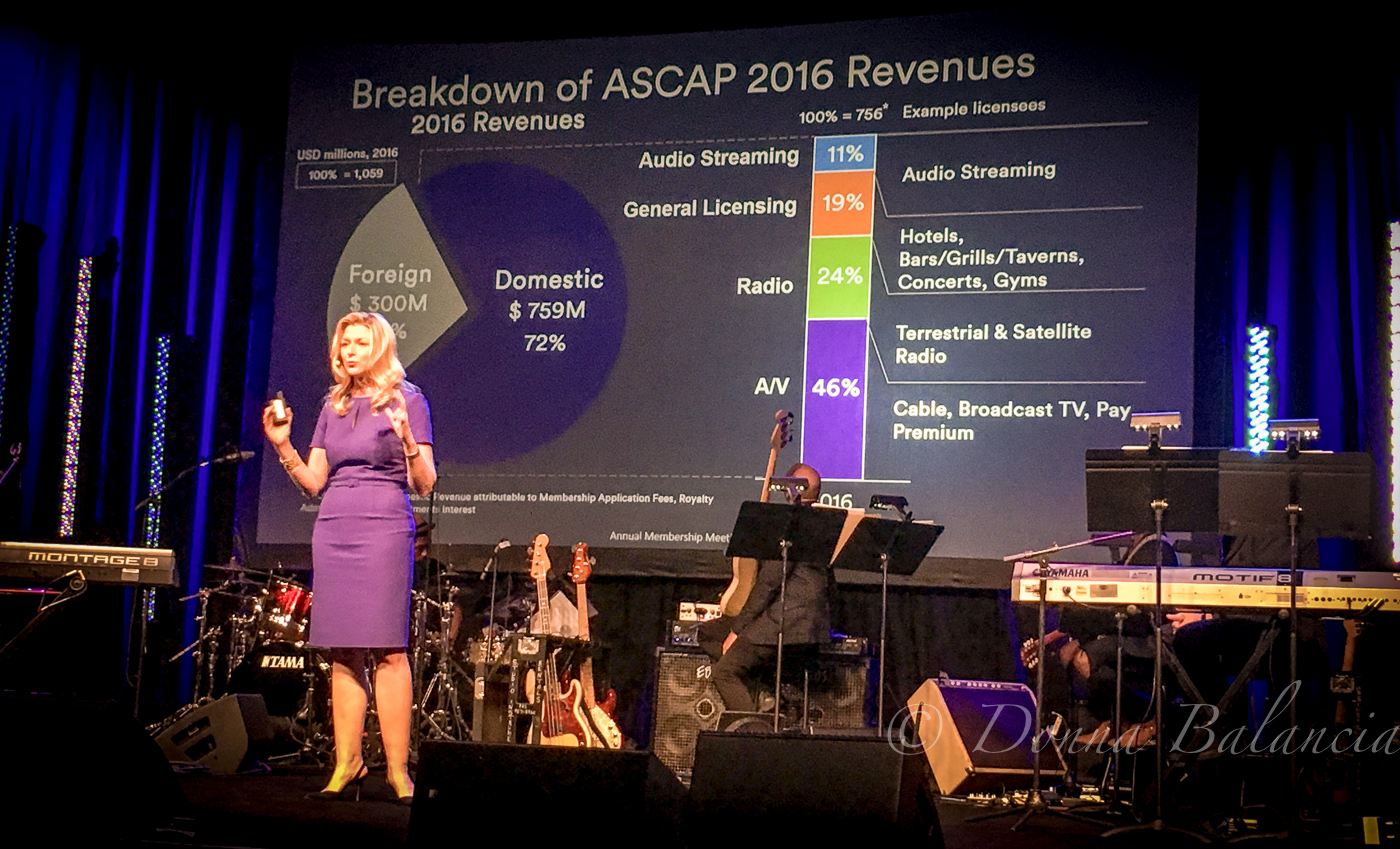 The music industry is rebounding now but still has a ways to go, she said.
Revenue is growing but not at a good enough rate, she said.
Matthews said ASCAP's growth last year was more than $1 billion in revenue with a $45 million increase over the prior year.
The music has incredible value and the customers don't know and most of our politicians don't know, she said.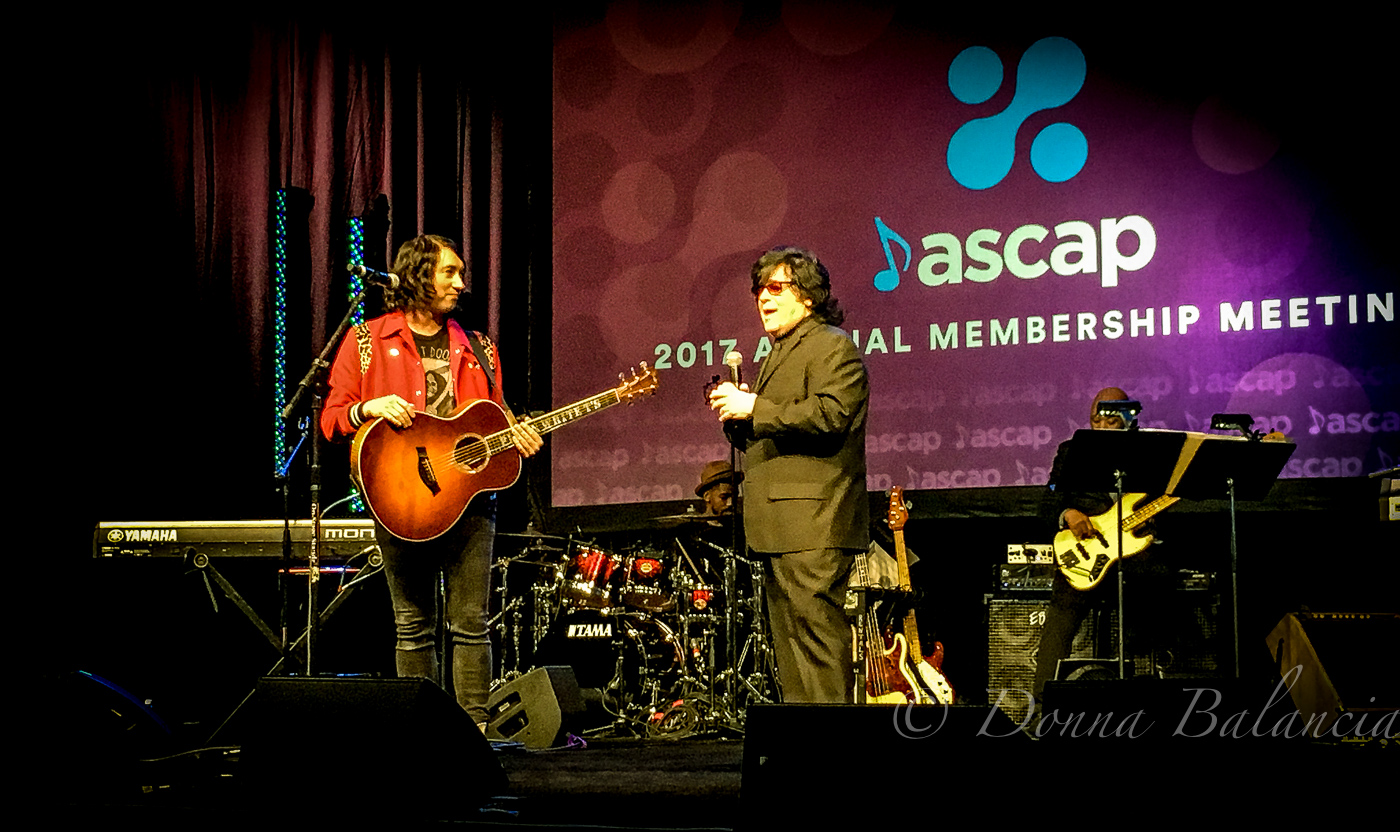 Music licensees don't want to pay the fees and they have to understand why they should be paying, she said.
There is a need for copyright law reform and ASCAP has resorted to litigation in at least 39 cases, Matthews said. She added that there's a need to involve the department of justice.
Matthews said there is an overwhelming need to get along with other aspects of the industry so that musicians can approach and change laws in the united fashion.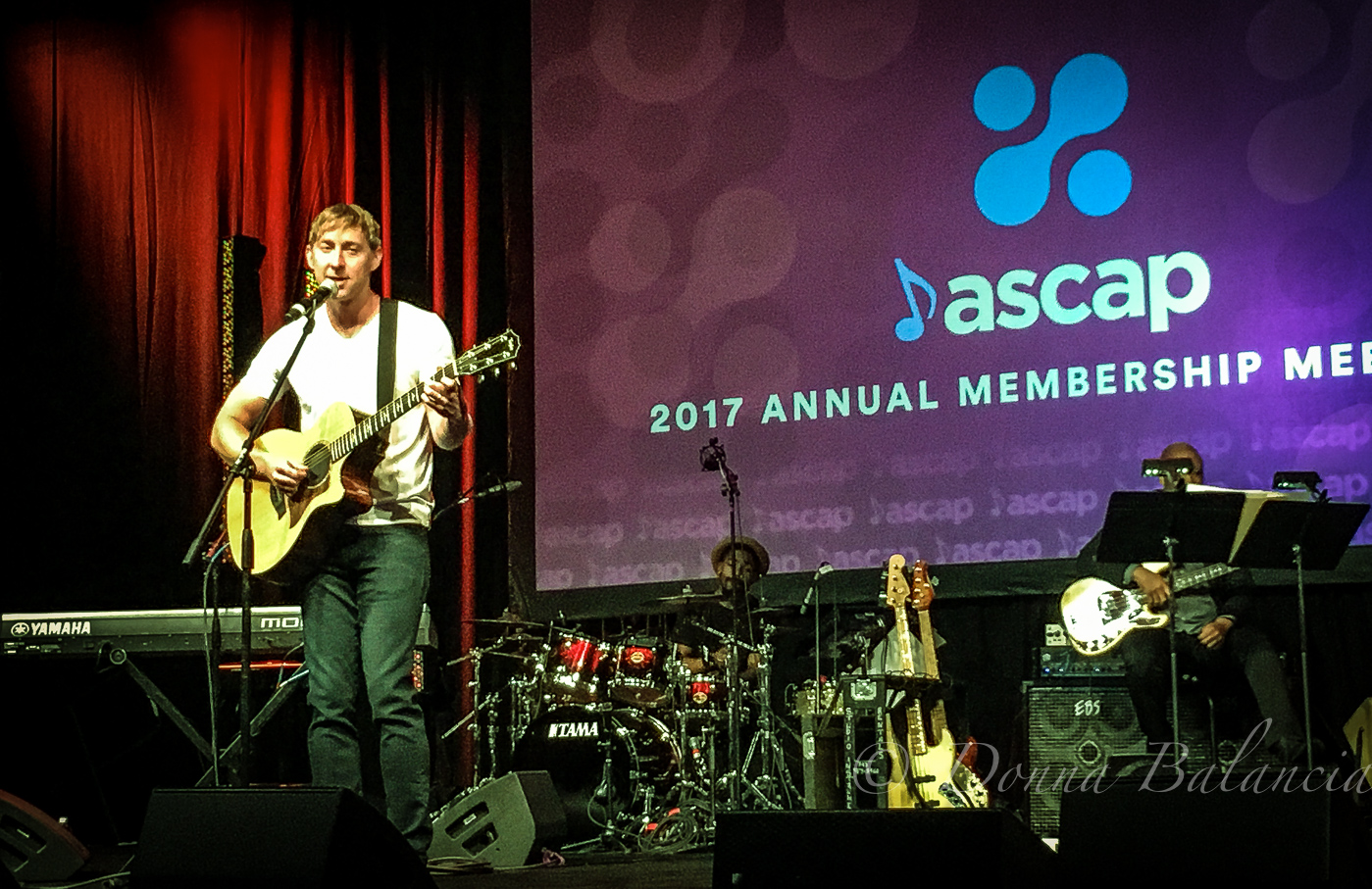 "We believe one of the reasons the Department of Justice didn't help us is because they are confused and we didn't have a singular message."
ASCAP is working on a range of projects to enhance community and advocacy, Matthews said. Are our new ideas being floated out there involving digital assets and also improving the website.
Various musicians performed during the kick off including Tom Higgenson of Plain White T's, Ashley Gorely and Brett McLaughlin.
For a powerful finale, Michael McDonald, played some Doobie Brothers tunes with the house band.