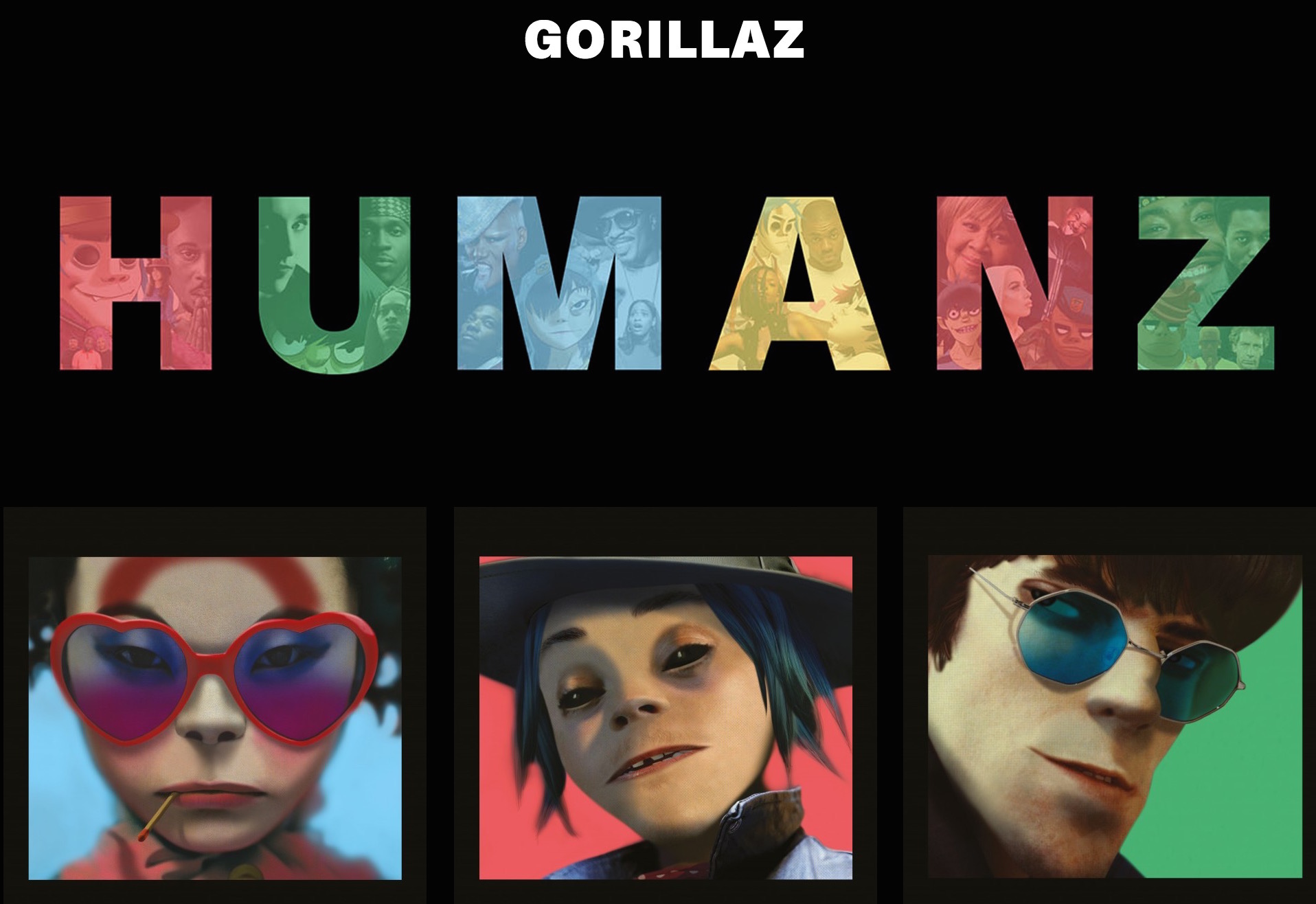 By JOHN DALY
Check out the new video from Gorillaz as the dynamic band confirms it will drop the new album Humanz on April 28.
RELATED: Gorillaz to reissue Demon Dayz
Gorillaz have been busy.  In addition to announcing the re-issue of Demon Dayz through Vinyl Me, Please, the group has reconvened with new featured artists and collaborators.
BBC Radio 1 debuted "Saturnz Barz" featuring Popcaan as well as "Andromeda" with D.R.A.M., Beats 1 Radio bowed "Ascension" featuring Vince Staples and Radio X premiered "We've Got the Power" with Oasis' Noel Gallagher and Savages' Jehnny Beth.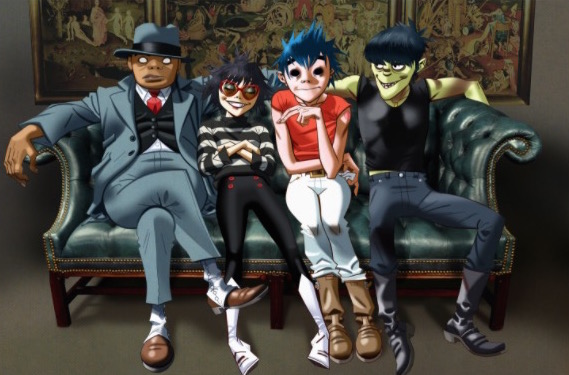 Humanz will be released by Warner Bros. Produced by Gorillaz, The Twilight Tone of D /\ P and Remi Kabaka and recorded in London, Paris, New York, Chicago and Jamaica, Humanz comes seven years on from the release of albums The Fall and Plastic Beach. Murdoc Niccals (bass), Noodle (guitar), Russel Hobbs (drums) and 2D (vocals) are joined by a stellar line up of featured artists which includes Jehnny Beth of Savages, Danny Brown, Benjamin Clementine, De La Soul, D.R.A.M., Peven Everett, Anthony Hamilton, Grace Jones, Zebra Katz, Kelela, Mavis Staples, Vince Staples, Popcaan, Pusha T, Jamie Principle and Kali Uchis among others.
The full track listing for Humanz is:
1. Ascension feat. Vince Staples
2. Strobelite feat. Peven Everett
3. Saturnz Barz feat. Popcaan
4. Momentz feat. De La Soul
5. Submission feat. Danny Brown & Kelela
6. Charger feat. Grace Jones
7. Andromeda feat. D.R.A.M.
8. Busted and Blue
9. Carnival feat. Anthony Hamilton
10. Let Me Out feat. Mavis Staples & Pusha T
11. Sex Murder Party feat. Jamie Principle & Zebra Katz
12. She's My Collar feat. Kali Uchis
13. Hallelujah Money feat. Benjamin Clementine
14. We Got The Power feat. Jehnny Beth
Bonus material on Deluxe:
15. The Apprentice feat. Rag'n' Bone Man, Zebra Katz & RAY BLK
16. Halfway To The Halfway House feat. Peven Everett
17. Out Of Body feat. Kilo Kish, Zebra Katz & Imani Vonshà
18. Ticker Tape feat. Carly Simon & Kali Uchis
19. Circle Of Friendz feat. Brandon Markell Holmes
The band hit UK radio to play the new songs off Humanz, a 19-song double album that features the likes of Grace Jones and other top guest contributors.
The Super Deluxe Vinyl Box Set of the new Gorillaz album Humanz is presented across 14 individual pieces of different coloured 12" vinyl), packaged in individually art-worked sleeves. Each piece of vinyl features an album track, backed with an exclusive alternative version.
The box  also includes a 54-page, cloth-bound, foil-blocked, hardback book featuring exclusive Gorillaz artwork by Jamie Hewlett plus a download card, all housed in a bespoke 12-inch vinyl case.
This format is expected to ship in late-summer, with a download code to be sent on album release on Friday April 28th.
On Friday, there will be a show for UK fans at an undisclosed location.