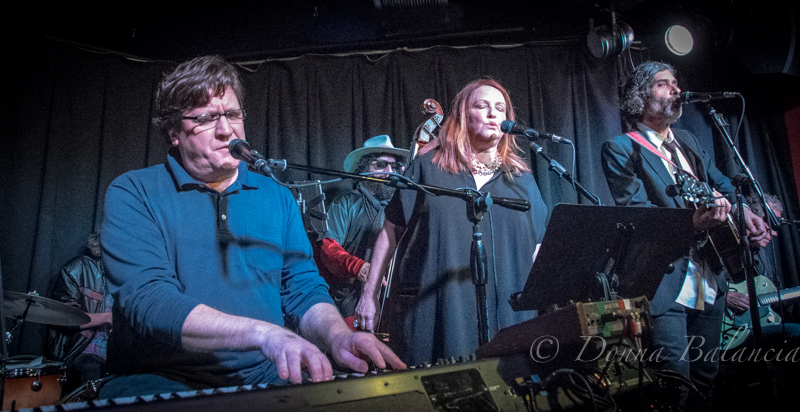 Don Was and Son Henry, Bob Thiele and Wife Amy, Give Classics New Sound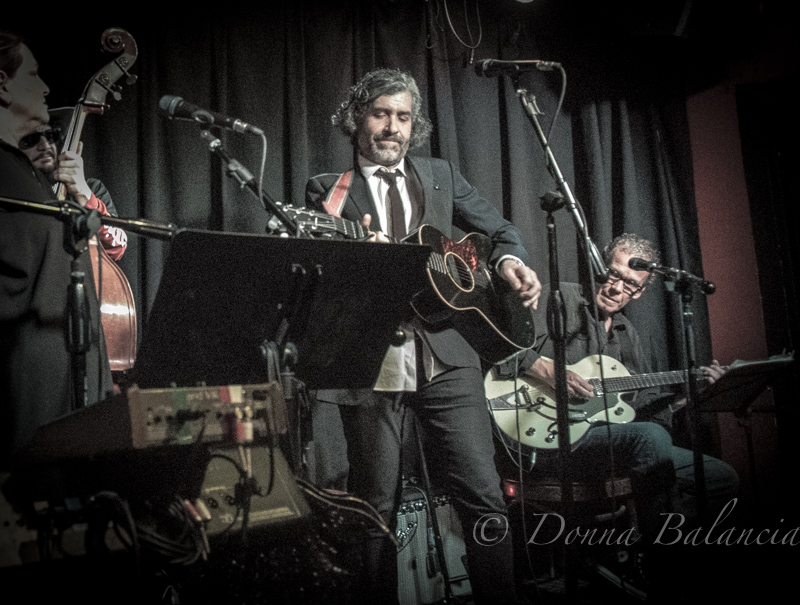 By DONNA BALANCIA
It was a musical family affair as The Lovable Mutts took the stage at Genghis Cohen to wrap up 2016 in style. The 'Mutts' aren't just musicians, they're also parents.
The Lovable Mutts band consists of Dillon O'Brian on keyboards and vocals, husband-wife team Bob Thiele and Amy Kanter up front, Don Was and his drummer son, Henry, and the great Billy Watts on guitar.
Lovable Mutts: Musical Parents and Friends
Bob said The Lovable Mutts band was formed about 18 years ago when his son, Owen, was in elementary school.  As kids do, they've grown up now with some even going into the "family business."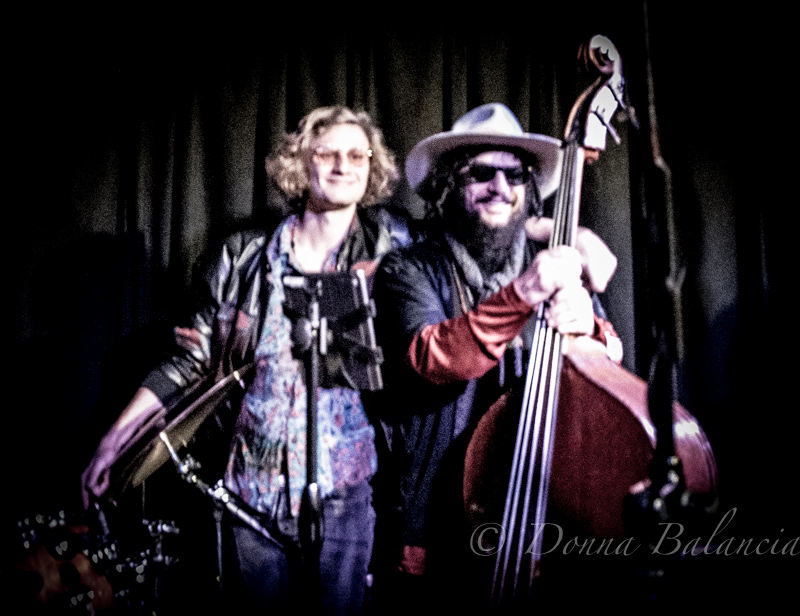 The Lovable Mutts performed interesting new arrangements of some golden oldies, some great originals and they even used psychedelic lights to impress an already impressive crowd of fans that included one or two true superstars.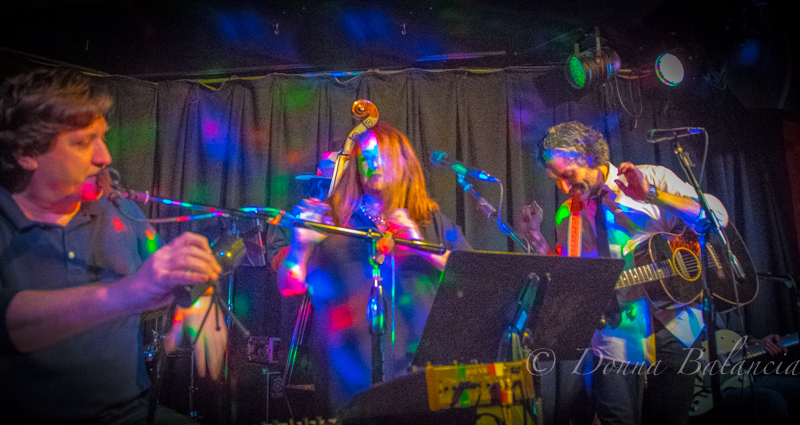 Amy took on the front woman duties for the night, performing a range of songs. Her beautiful voice singing a sweet version of  "Tammy" — in honor of the late Debbie Reynolds who passed away last week — could bring even the toughest to tears. "The Soft Spot," performed by O'Brian, "Goodbye Ruby Tuesday" and "How I Got To Memphis," were among the favorites of the night.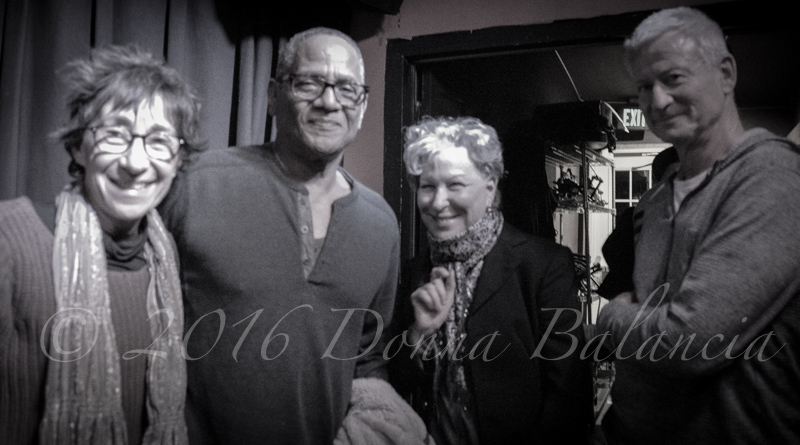 NEW VIDEO: Check out Billy Valentine and The Lovable Mutts performing "What a Wonderful World"
Billy Valentine, whose extraordinary voice is familiar to those fans of Sons of Anarchy, was on hand to sing a couple of tunes, including "What a Wonderful World."  Billy is a favorite of the masses, working with The Forest Rangers, the Sons of Anarchy house band.  Billy told us he has a monthly gig at Herb Albert's Vibrato Grill in Bel Air.
Watch Billy Valentine and The Forest Rangers sing "All Along The Watchtower" on the CaliforniaRocker.com YouTube Channel.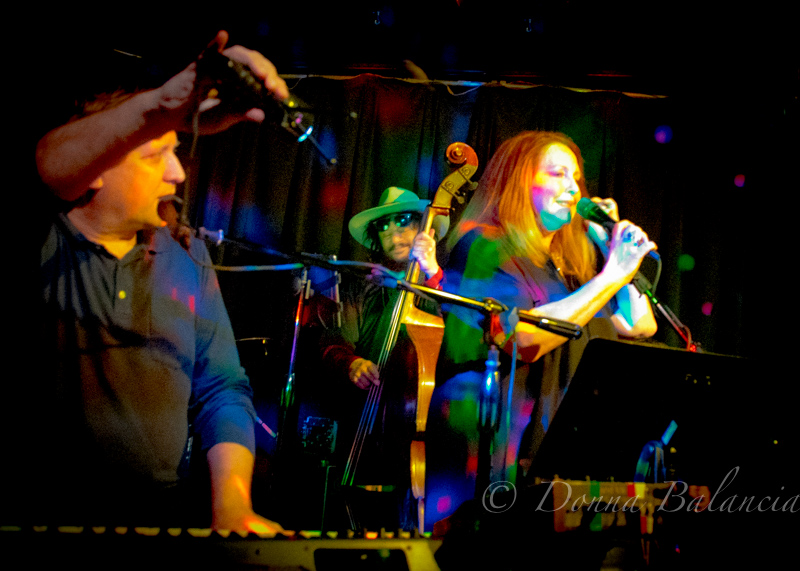 "What a Wonderful World" has a special place in Bob Thiele's heart. He told the crowd his own father, the prolific producer, Bob Thiele, Sr., wrote the famous and emotional "What a Wonderful World," (albeit under a pseudonym). He said had the deal on the song gone in a different direction, today he might be living luxuriously on a beach in another country instead of playing gigs around town.  But it is fortunate for everyone that Bob is hanging around.
See The White Buffalo and The Forest Rangers VIDEO from The Troubadour: "Come Join The Murder"
Bass player Was showed his fatherly pride as college-aged son Henry took impressive command of the skins. It was clear he's proud not only of Henry, but his entire family; his beautiful wife, Gemma, a former A&R exec at Virgin Records, was taking photographs.  Drumming appears to run in the family as Henry's brother, Tony, is drummer for Eve 6.  Don was awarded The Les Paul Award by the NAMM Foundation at last year's NAMM show and even his own father was on hand for that major award.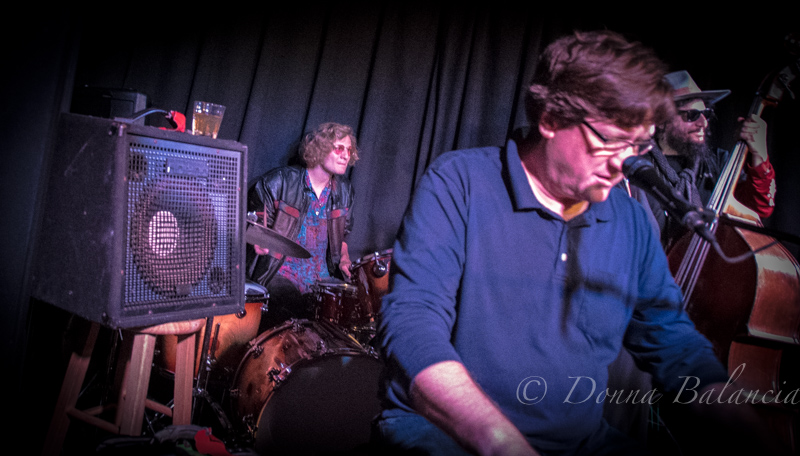 It's a heady group with remarkable credentials.  Bob's dad, Bob Theile Sr., was not only an arranghose coming to support the Lovable Mutts were The Divine Miss M, Bette Midler, the talented blues singer Jodi Siegel, and up-and-comer Phoebe Bridgers.