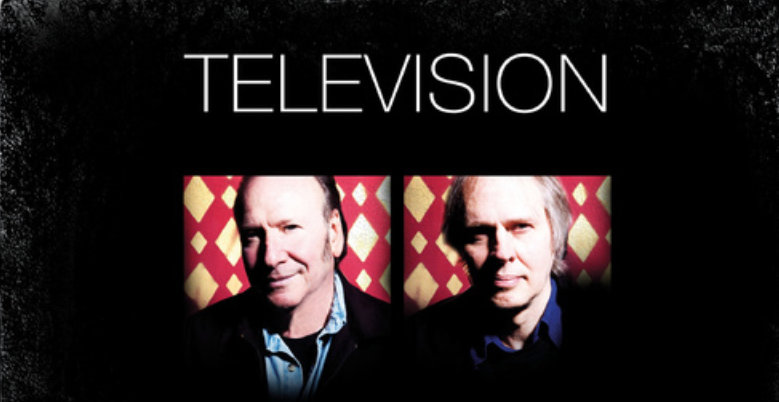 Teragram Ballroom Latest Downtown LA Hot Spot
By DONNA BALANCIA – Tom Verlaine brings Television to the Teragram Ballroom Thursday and Friday nights.
Television led the New York charge in the punk-alternative genre in the 1970s and early 1980s. The band's appearance at the Teragram Ballroom is not be missed by any fan of "old guard" avant-garde.
Television is comprised of guitarist and vocalist Verlaine, Fred Smith on bass, guitarist Jimmy Rip and Billy Ficca on drums.        READ REVIEW HERE 7/3
Television leads an all-star lineup of hot acts set to play at The Teragram Ballroom, LA's newest venue.
Verlaine is considered one of our premier guitarists and writers, achieving admiration of punks and scribes alike since he started Television with co-founder Richard Hell in the early 1970s. Hell left the band and went on to front Richard Hell and the Voidoids and enjoy an eclectic and artistic career (including starring roles in the films Blank Generation and Smithereens).
Verlaine, who paid his dues at CBGB with the likes of Patti Smith, Blondie, The Talking Heads and The Ramones, has varied little from his well-known style over the years. His East Coast roots continue to show through.        READ REVIEW HERE 7/3
So it's appropriate that Television takes the stage at the new Teragram Ballroom venue, which could be considered a younger and greener cousin of the clubs that basked in the East Coast spotlight back in the day.  Teragram Ballroom is the brainchild of N.Y.-based Michael Swier, the power behind the Bowery Ballroom and the Mercury Lounge.
Opening for Television on Thursday is Phoebe Bridgers and on Friday, Miya Folick takes the stage first.
Television has been touring Europe and recently performed the band's 1977 debut album, Marquee Moon.  After L.A., upcoming U.S. dates include the Warhol at Carnegie Music Hall in Pittsburgh.