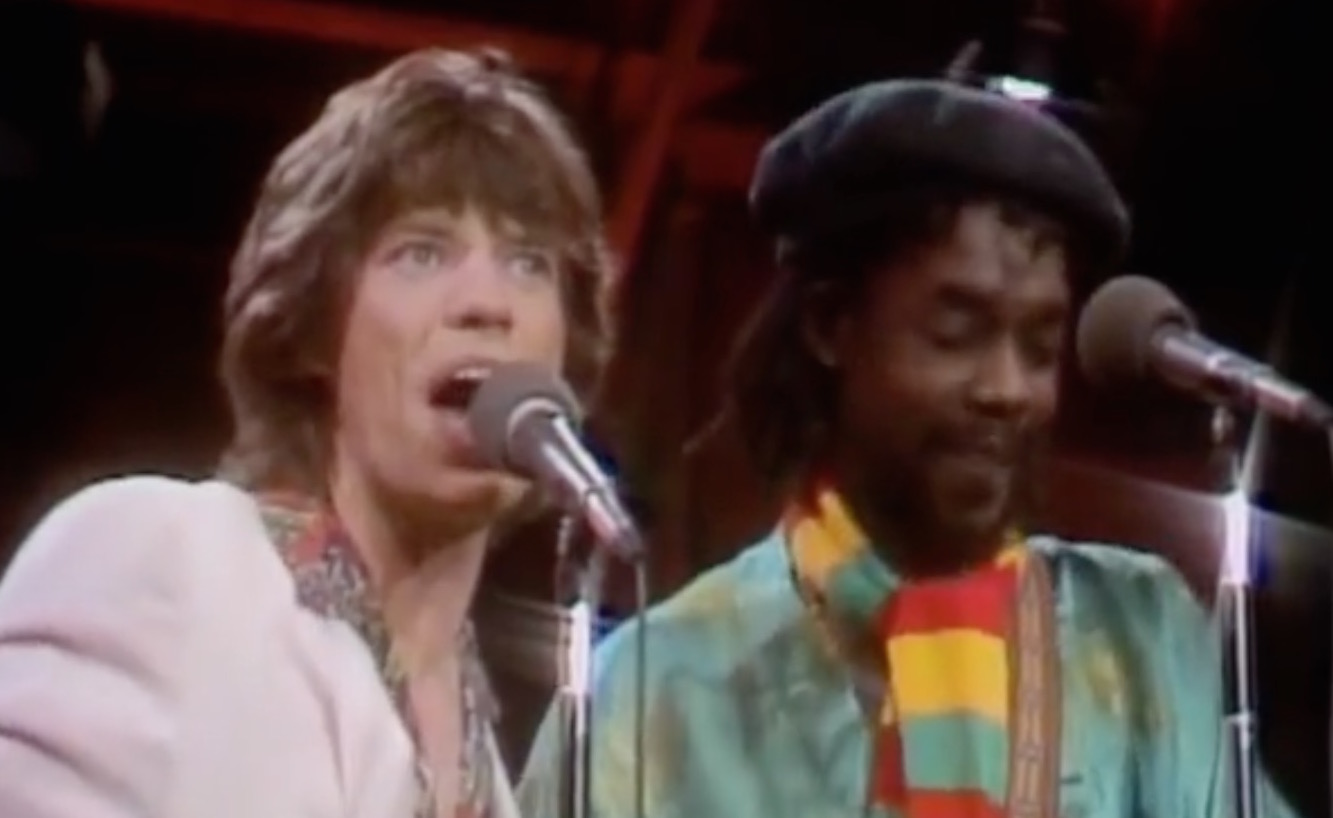 Mick Jagger and Peter Tosh Famously Collaborated on 'Walk and Don't Look Back'
By DONNA BALANCIA
Mick Jagger of The Rolling Stones sent congratulations and delivered a video message to family and friends in Kingston, Jamaica for the new Peter Tosh Museum.
The museum honors the famous Reggae musician, whose works and memorabilia will be on display at the newly opened collection.  That includes work with the Rolling Stones frontman.
Peter Tosh Museum Grand Opening from PeterTosh on Vimeo.
The museum hours of operation are Monday-Friday: 10:30 AM to 7 PM and Saturday 10 AM to 6 PM at Pulse Centre – 38a Trafalgar Road, New Kingston, Jamaica.
The Mick Jagger-Peter Tosh collaboration began as Tosh was also the only reggae artist signed to the Rolling Stones record label from 1978 to 1981. The Mick Jagger-Peter Tosh work resulted in the 1978 hit "Walk and Don't Look Back."  Tosh opened for the Rolling Stones throughout their 1978 U.S. tour, and is featured in the opening scene of the group's video for "Waiting On A Friend."
A self-taught guitar and keyboard player, he and The Wailers became pioneers of the burgeoning reggae scene in the late 1960s, and together they toured the world for over ten years. He left the band in 1973 to pursue his solo career and earned huge success with "Legalize It" and later solo releases.
The Museum gives fans a deeper look into the man behind the music. Tosh died at the age of 42 in 1987 during a tragic home invasion.
Peter Tosh and Mick Jagger / "Walk (And Don't Look Back)" SNL 1978 from midnightraverblog.com on Vimeo.