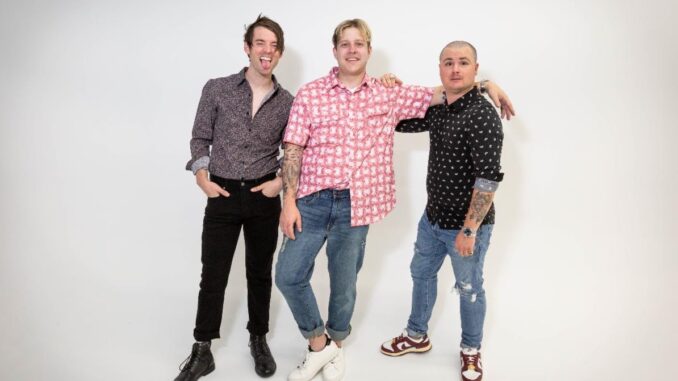 New York City-based trio Nevrlands share a second track "Chemicals" from their forthcoming debut full-length LP Timeless, due this fall via Better Noise Music.
The trio—vocalist Okan Kazdal, guitarist Louie Malpeli and drummer Mikey Pittelli — have released "Chemicals" across all digital platforoms and released a lyric video for the song.
"'Chemicals' is about catching yourself in the heat of the moment," said Nevrlands collectively. "About painting a portrait of passion and finding that distinction between love and lust in real-time. There's a very fine line that can sometimes be blurry, or sometimes it's crystal clear. Is this real? Or is it just another fugazi? 'Chemicals' is all about questioning whether or not that perfect chemical connection will last once the moment ends."
Aiming to provide listeners with relatable lyrics that provide a positive escape from life's struggles, the group deliver a blend of in-your-face Rock n Roll with grooving alternative rock and captivating pop-punk melodies.
The group issued the LP's debut track "Stay" in late June.
Check out 'Chemicals' here:
Find NEVRLANDS online at: