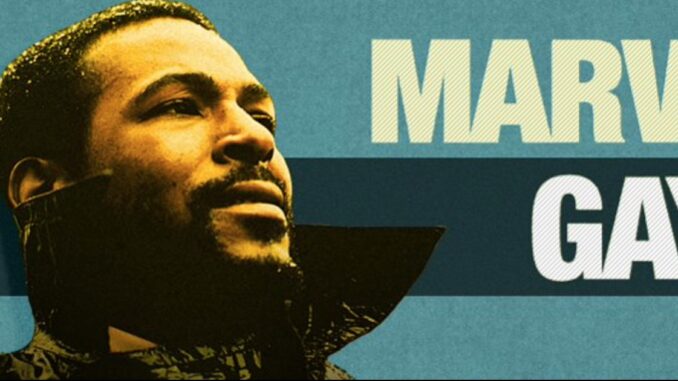 Marvin Gaye
Greatest Hits Live in '76
Mercury Studios/Universal
By DAN MACINTOSH
The album jacket of Marvin Gaye Greatest Hits Live in '76 states how this LP was recorded "at a sold-out Edenhalle Concert Hall in Amsterdam during Marvin Gaye's first European tour in 1976," and it's a 22-song overview of Gaye's music, dating clear back to his early Motown days.
It's also a previously unreleased compact overview of his career trajectory, which began with relatively fun pop-soul works, like "Hitch Hike," but quickly matured into the social commentary found in "What's Going On" and "Save The Children," which – along with "Inner City Blues (Make Me Wanna Holler)" – kick of side two of this vinyl record release. Of course, Gaye sounds wonderful throughout, reminding us why the late soul singer is considered a musical icon. If you're new to Gaye's music, it's also a fantastic introduction to his work.
So, if all these songs can already also be consumed from a regular "best of" collection, what is the advantage of gathering these songs together on a live album? Glad you asked. Although this is a relatively restrained  Amsterdam audience, the listener can nevertheless clearly hear this crowd 'getting it on' with Gaye during "Let's Get It On," and vice versa. Gaye's shouts and squeals are spontaneous, especially responding to this audience. When Gaye tells these fans, "It's getting warm in here" and "Let's turn the music down," he transforms this performance moment into one excited and excitable bedroom setting. Keep in mind, this was a full six years before Gaye's breakthrough "Sexual Healing" single. However, Dr. Gaye was already into his romantic groove and making musical house calls.
It's also fun hearing the enthusiasm Gaye pours into old hits, like "Ain't That Peculiar" and "You're A Wonderful One," which – in this live setting — adds a tight horn section to these singles' original stripped-down soul arrangements. Granted, many of these older selections are compressed into medleys, but Gaye still sings them with true gusto. They may have been old even back then in the mid-'70s, but you don't get the impression Gaye is rushing through them.
It's tough to revisit Marvin Gaye music, especially since he left us all too soon. Who knows what other great music he could have gifted us with? Even so, we're left feeling thankful for all the goodness he brought us during his lifetime, and this album is a great example of Marvin Gaye's soulful concert greatness.