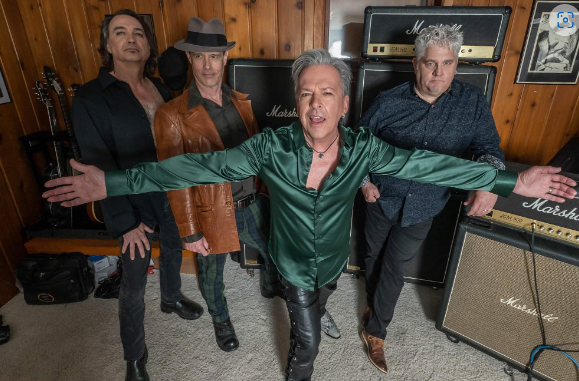 MINNEAPOLIS, MN — Johnny O'Neil rocks with the release of his third album Brand New Day and he's dropped the music video for the lead single of the same name.
"We wanted to capture the energy of the full band through incorporating video technology that we haven't utilized before, courtesy of our amazing videographers, Brianna and Kurt Jorgensen," O'Neil said, speaking about the new video.
"Regarding the song itself, following such difficult and tumultuous times that we have all been through over the past three years, I thought it was important to put out a record that rejuvenates people," he said. "Although we're still struggling in many ways, I wanted to say that it's time to move on and look forward to a better day. The chorus of 'Brand New Day' – 'I'm alive, I'm feeling fine' – is about getting through one of the weirdest eras the world has ever seen with positivity and hope."
You can stream and purchase "Brand New Day" at: http://johnnyoneil.hearnow.com/
At the same time the video was released, the lead single was serviced to rock and metal radio around the world. The single "Brand New Day" debuted at #164 in the Active Rock Indie Label Report.
Check out the video for 'Brand New Day' here: