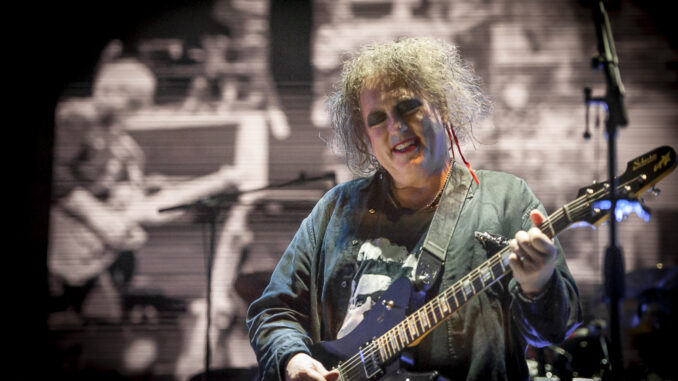 Photos and Review by SYLVIA BORGO
SAN DIEGO – The Cure delivered a captivating performance at the North Island Credit Union Amphitheatre, marking the sixth show of their highly anticipated Songs of a Lost World Tour. This tour, spanning the major North American cities, kicked off in New Orleans on May 10 and is set to conclude in Miami in early July.
The beloved UK band opened their two-night residency in San Diego with a remarkable show before heading to the Hollywood Bowl for three consecutive nights May 23 through 25.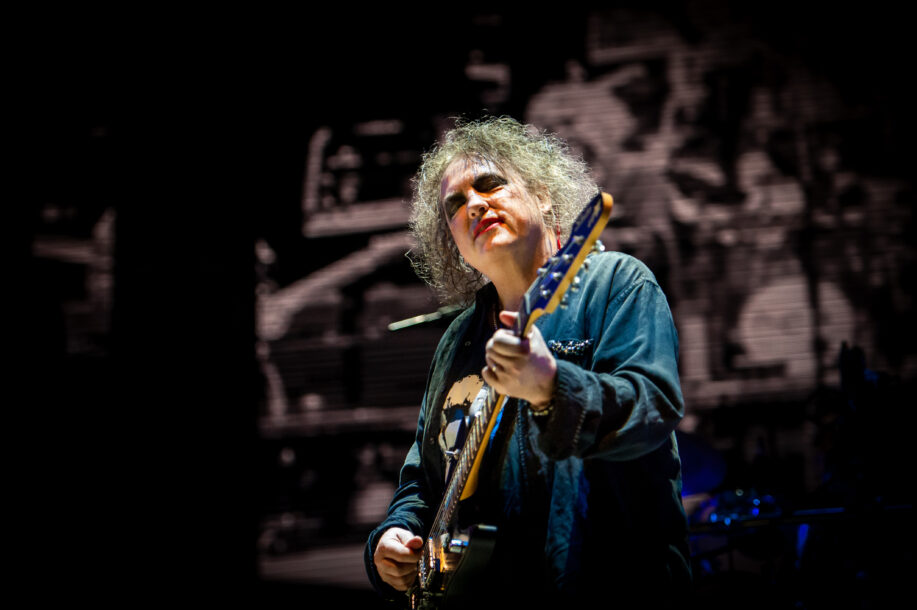 From the moment Robert Smith stepped onto the stage, it was evident that he was in a playful and spirited mood. He gracefully walked from one side of the stage, personally greeting the fans and warmly welcoming them to the show. Waving his hands and scanning the crowd, he established a connection with the audience right from the start.
The setlist showcased a perfect blend of new songs and long-standing favorites, creating an atmosphere of nostalgia and excitement. The initial portion of the set featured tracks like "Alone," "A Night Like This," and "And Nothing is Forever," alongside top hits "Pictures of You" and "Lovesong." These timeless classics elicited big cheers from the crowd, setting the stage for a truly unforgettable night.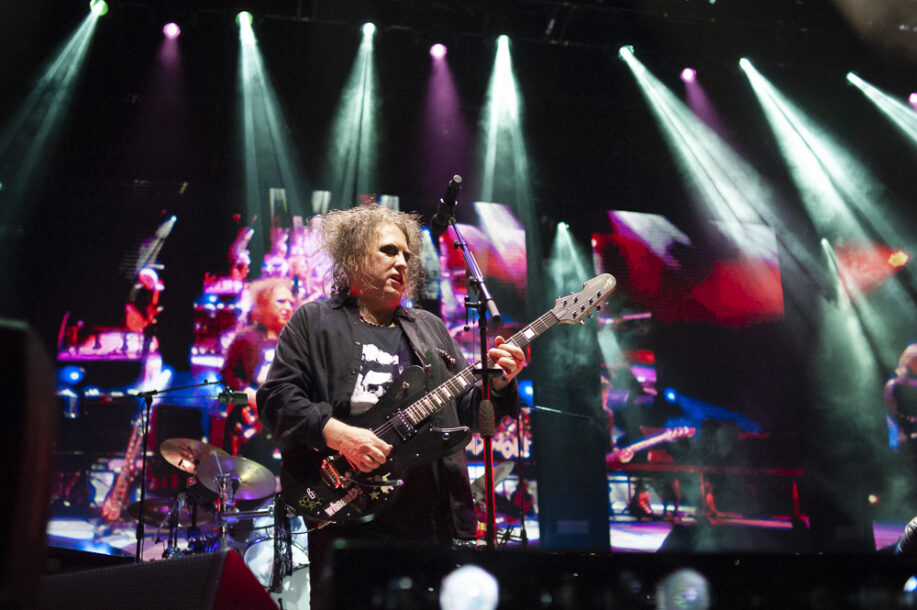 The more introspective and emotive segment of the set left a lasting impression on the audience. The poignant combination of "Endsong" "It Can Never Be the Same," "A Thousand Hours," and "A Strange Day" showcased the band's ability to create deeply moving experiences. The stunning visuals that accompanied these songs enhanced the overall impact. One of the evening's highlights was the performance of "I Can Never Say Goodbye," a song written by Smith for his brother Richard.
During the heartfelt rendition of "A Thousand Hours," Robert Smith sang without his guitar at the beginning of the song. Standing in the center of the stage he expertly reined the amphithearter with simply his voice. It was a remarkable moment of vulnerability and raw emotion.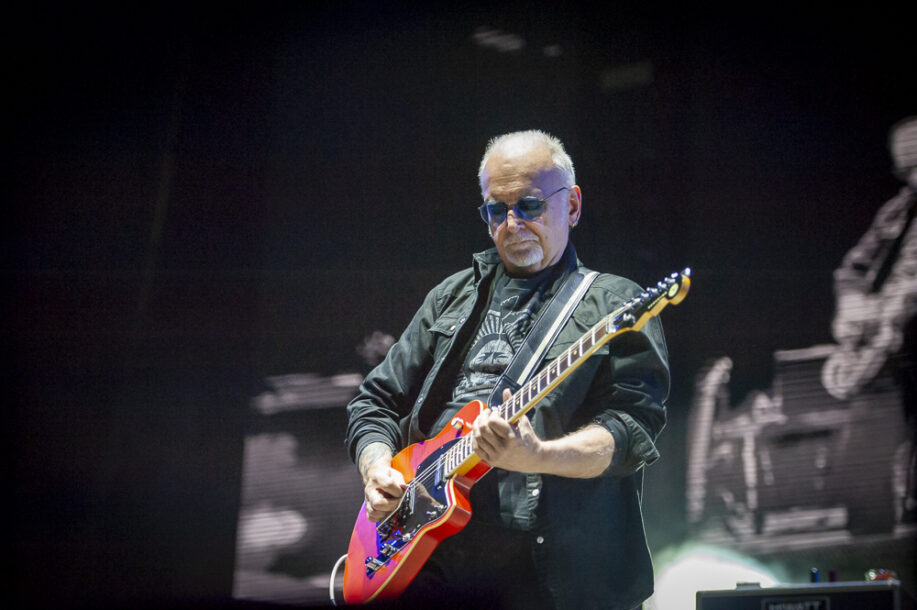 The concert reached its pinnacle during the performance of the band's massive hits. The energetic sequence featuring "Hot! Hot! Hot!," "The Walk," and "Friday I'm in Love" electrified the atmosphere, prompting fans to rise to their feet and dance. The audience immersed themselves in the music and the band's infectious energy.
The night also featured a standout performance by the supporting act, The Twilight Sad. Lead vocalist James Graham, accompanied by the cohesive unit of Andy MacFarlane, Grant Hutchison, Johnny Docherty, and Brendan Smith, delivered a powerful set. Their steady percussive elements and skillfully crafted wall of sound captivated the audience, filling the expansive North Island Credit Union Amphitheater with a moving and immersive sonic experience.
The Cure's Songs of a Lost World Tour continues – Go here for tickets.
All photos by SYLVIA BORGO