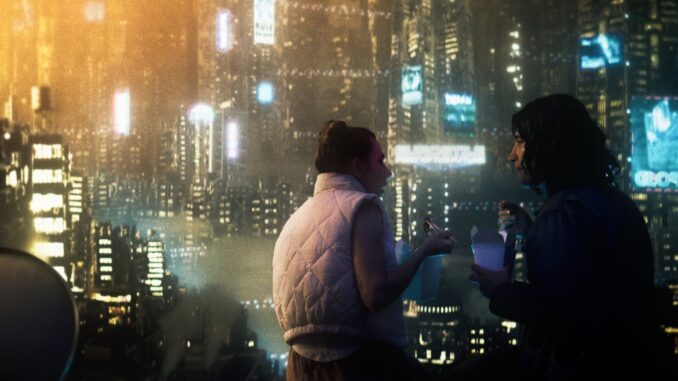 The 13th annual Lower East Side Film Festival has announced the winners of its highly anticipated event showcasing a diverse range of innovative and compelling films from around the world.
The top prize of Best of Fest was awarded to the sci-fi romantic comedy, Molli and Max in The Future, directed by Michael Lukk Litwak and starring Zosia Mamet and Aristotle Athari. The film played to a sold-out theater in Village East Cinema's historic Jaffe Auditorium.
Other notable winners include the Audience Award, which went to Armon Mahdavi's directorial debut and the world premiere of the narrative feature, Moss Beach, and The Neighborhood Award, which recognized the poignant feature documentary about gentrification, There Goes The Neighborhood, directed by Ian Philips.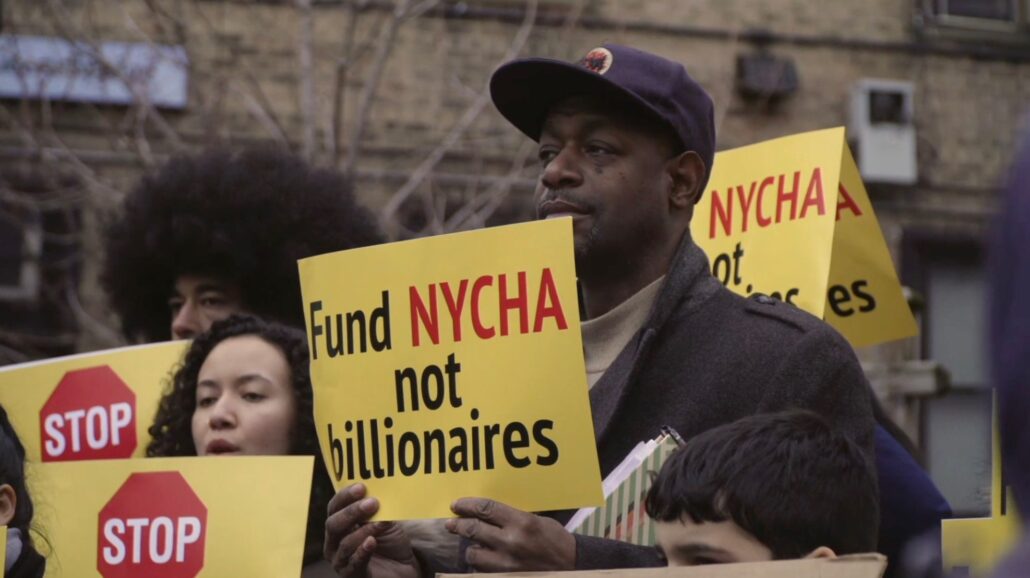 "This year's festival had record attendance numbers with sold-out screenings across our program," said festival director Roxy Hunt. "We could feel that our audience is hungrier than ever for the innovative storytelling, unique movie-going experiences, and tight-knit community atmosphere that has always been at the heart of LESFF."
The festival closed with the groundbreaking documentary from HBO Films, Great Photo, Lovely Life, directed by Amanda Mustard and Rachel Beth Anderson, which won the Best Feature prize.
This year's esteemed jury featured a talented group of industry professionals, including Tina Satter (Writer/Director Reality, This Is A Room), Dan Perlman (Writer/Director/Actor of Showtime's Flatbush Misdemeanors), Abhay Sofsky (Editor – The Last Dance), Heather Burns (Actor – Manchester By The Sea, Miss Congeniality), Matt FX (DJ, Producer, Music Supervisor, Chef), Halavah Sofsky (Director/Producer Live @ The Apartment, Alec Baldwin's Love Ride), and Ajay Naidu (Actor – We Crashed, The Good Nurse, Dr. Death).
Best Feature Film
Great Photo, Lovely Life – Directed by Amanda Mustard and Rachel Beth Anderson
Best Narrative Short Film
Donkey – Written and Directed by Matt Kazman
Best Animated Short Film
Well Wishes My Love, Your Love – Written and Directed by Gabriel Gabriel Garble
Best Documentary Short Film
A Crack In The Universe – Directed by Brandon Bloom
The LESFF Audience Award
Moss Beach – Written and Directed by Armon Mahdavi
The LESFF Neighborhood Award
There Goes The Neighborhood – Directed by Ian Philips
Best of Fest
The L.E.S. Prix D'Or – Molli and Max in the Future – Written and Directed by Michael Lukk Litwak