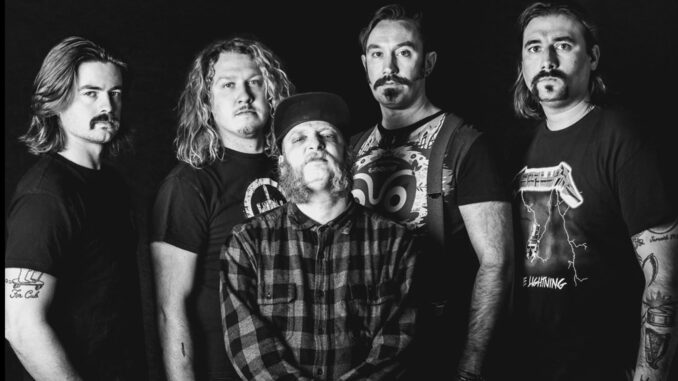 By JOHN DALY
"Road to Nowhere" was a good choice for the lead single off the new Modern Monsters EP, Malice. And, unlike its name, the track is a raging rocker that takes the listener to a great destination.
Malice can be pre-saved here
It's rare that a sound like this — which combines U2's inspiration and uplifting message with Rage Against The Machine's fury — can be a good partner to a range of emotions the listener is feeling. It's the kind of single that you can head bang to, or meditate to. It makes good workout music, and it's got hella great guitar licks.
The guys in Modern Monsters are not joking around. The new single highlights the wild vocal talent of Josh Weaver and the band, as well as the riveting guitar work of Rich Wells.
On April 14, Modern Monsters will play with Faster Pussycat at the Whisky A-Go-Go in West Hollywood on the Sunset Strip. If you're in Los Angeles this would be a guaranteed high-energy night. Tickets.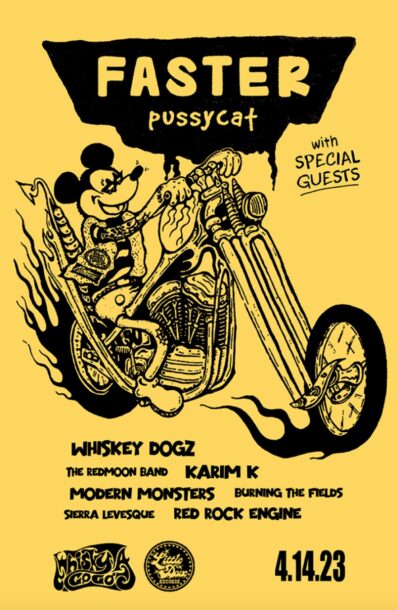 Musician Names/Instruments:
Rich Wells – Guitar
Brody Bass – Bass
Keenan Tuohy – Drums
Josh Weaver – Vocals
Wyatt Lennon – Guitar
Listen to 'Road to Nowhere' here:

Stream lead single "Road to Nowhere".
Pre-save "Malice" on streaming platforms.
See Modern Monsters live on tour.
LinkeTree – https://linktr.ee/modernmonsters
Official Website: www.modernmonstersmusic.com
Facebook: www.facebook.com/modernmonstersband/
TikTok: www.tiktok.com/@modernmonstersmusic
Instagram: www.instagram.com/modernmonstersmusic/
Spotify: https://open.spotify.com/artist/3RP5andUbyEJNdpmOZmnRl
Bandcamp: https://modernmonstersmusic.bandcamp.com
Soundcloud: https://soundcloud.com/user-283324986
Youtube Channel: www.youtube.com/channel/UC6ZWhJY27XW9EMvvfARye0w