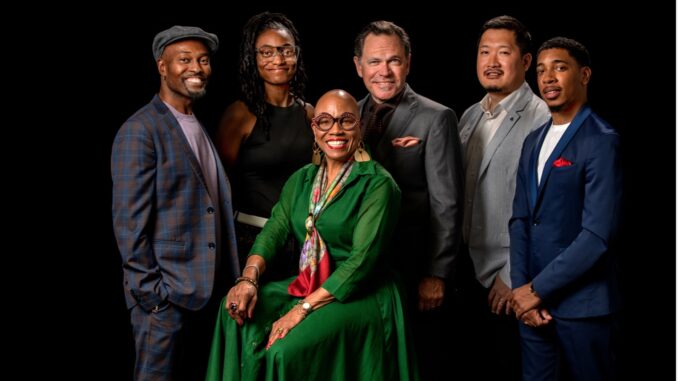 Monterey Jazz Festival on Tour
Featuring Dee Dee Bridgewater, Kurt Elling, Lakecia Benjamin, Christian Sands, Yasushi Nakamura and
Clarence Penn
Walt Disney Concert Hall
January 20, 2023
By DAN MACINTOSH
LOS ANGELES, CA – This touring collective celebrating the Monterey Jazz Festival's 65th anniversary was as much a tribute to many of its most celebrated participants as it was to the festival itself. Three of tonight's performers, for example, told wonderfully memorable stories about the originators of songs they presented. These remembrances were relayed with great warmth and affection and gave these songs extra and much appreciated context. It was, indeed, a night of jazz as well as an evening all about deep love for this beloved genre.
As this was a 25-date tour, these three musicians and two singers looked and sounded like a real band that was gelling together before our eyes and ears. Dee Dee Bridgewater and Kurt Elling were like the two co-lead singers, while Christian Sands was the music director and pianist, Lakecia Benjamin added saxophone, Yasushi Nakamura (who was briefly serenaded with Bridgewater singing happy birthday to him tonight) played bass and Clarence Penn held down the drums. Each musician had chances to shine
individually, as well as contribute to the overall skilled ensemble sound.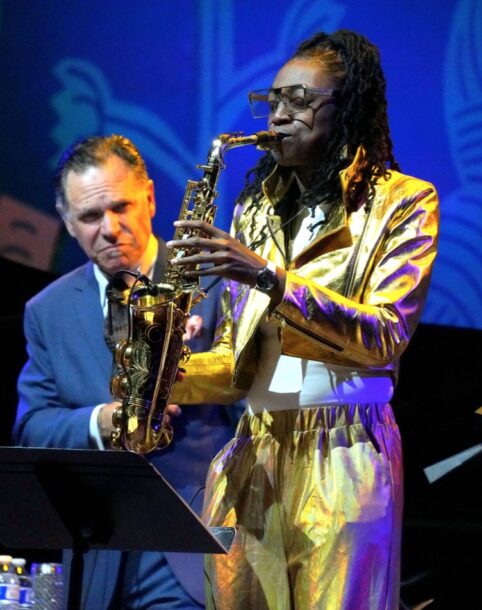 The evening began with the swinging "Too Close For Comfort," which found Bridgewater and Elling trading hot vocals. Next, Elling sang an appropriate road song (one that also swung nicely) titled "Did You Call Her Today." Both vocalists sang with so much passion and skill, it was impossible to say which one was better. They were each on top of their game.
For the next number, Benjamin took center stage. Dressed in a sparkly gold outfit, which looked more like something the late pop star Prince might have worn (only in purple, of course), to lead an instrumental. However, her solo inclusion was anything but pop music, but was, instead, called "Trane" and represented her tribute to the music of Alice and John Coltrane. On it, Benjamin dug deep, mirroring John Coltrane's special spiritually searching playing style. Don't let her showbiz-y threads fool you; this musician meant business.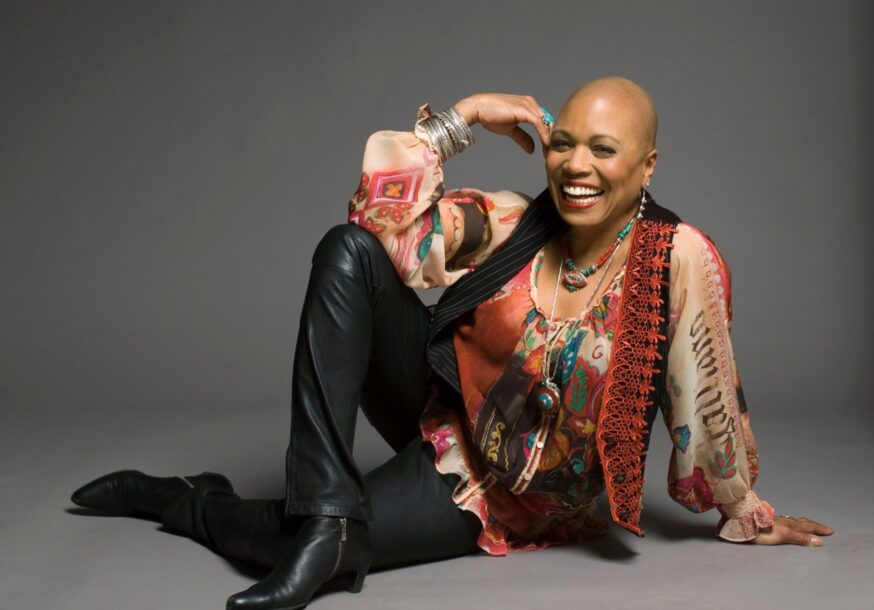 Next, Sands recalled when Dave Brubeck taught him "Strange Meadowlark" (at the tender age of 10!) before performing that wonderful ballad, which was followed by Bridgewater's recollections of collaborating with Chick Corea, followed by the singing of Corea's "Spain." The music swung again as Bridgewater sang the standard, "Bye Bye Blackbird." Elling then sang Weather Report's "A Remark You Made," bringing out all that song's melodic variety, before the full band ended the night with the funky "Compared to What," which found Sands switching to the electric piano for extra soulful authenticity.
Monterey Jazz Festival is a little bit like a Mecca for true jazz festivals, but if they're bringing this wonderful fest to your town, do not by any means miss it. It's one magical night of music and memories.