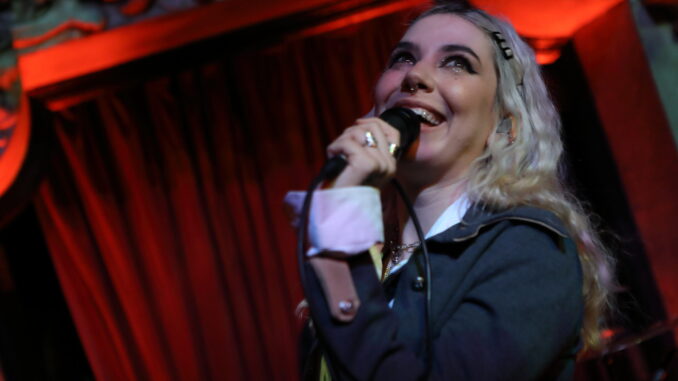 Photos and Review by NOTES FROM VIVACE
LOS ANGELES – I first came across King Mala during an online set for WFNM during the height of the pandemic in late 2020. She sat on a round Ottoman and confidently shined on screen with vocals that had a snappy beat.
In late 2021, I got to catch a live set at Bar Lubitsch (another WFNM night) where she took on a goth persona and had the fans pressed up close. I was hooked and after that point whenever someone asked who I thought was an up and coming musician, I always mentioned King Mala.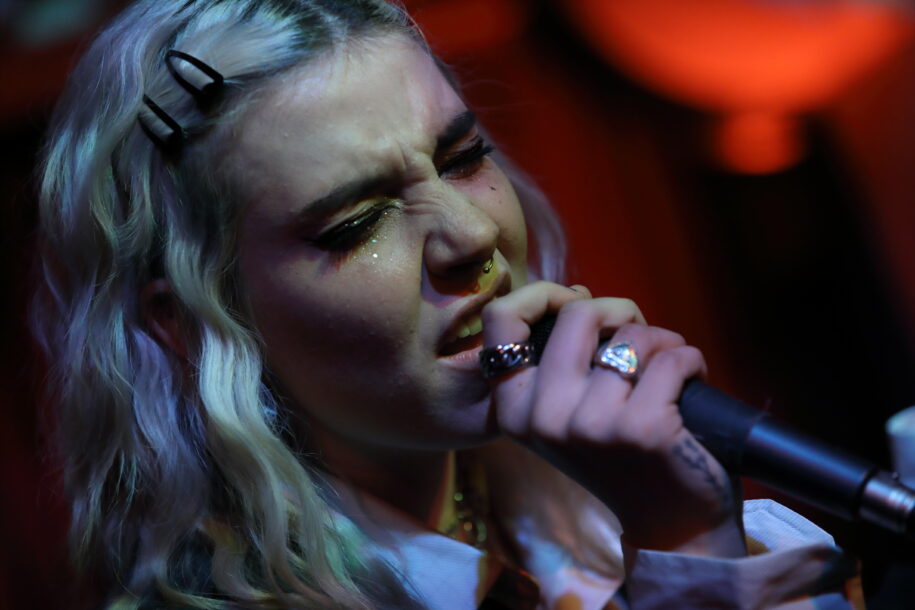 Now in late 2022, I went to School Night to catch a third set. (Is there a trend going on here about what time of year I catch a King Mala set?) Her band started up the beat and then she came out on stage with a prep school image. As she scanned the crowd, she smiled as she recognized many of those in the audience.
She may be a singer who presents multiple facets of her personality to the crowd, but what never changes are those vocals that remind one of Amy Winehouse. The music is also heavy on the bass, which just makes the body shiver.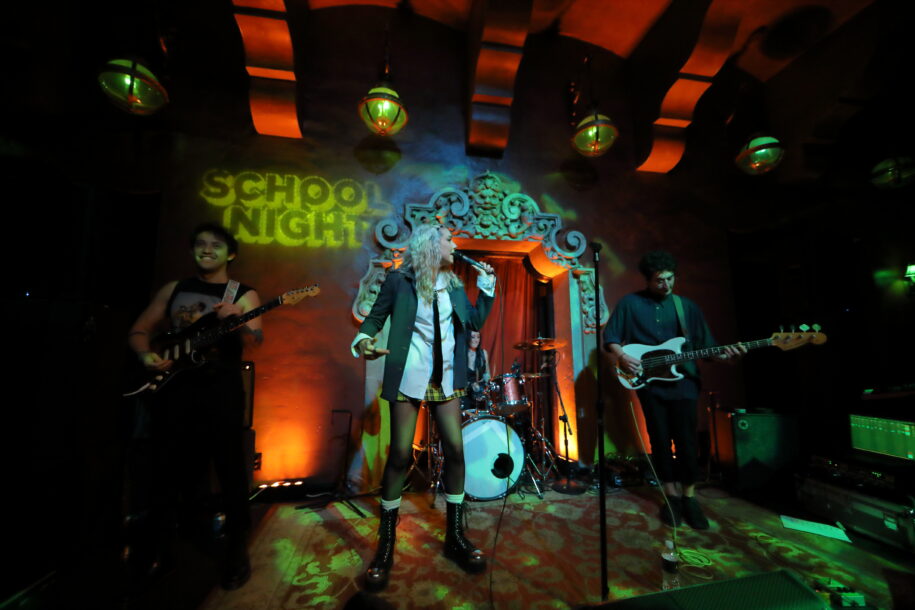 To me, there are two songs that need to be highlighted and are perfect examples of why one should keep a close eye on her career trajectory. For this set, she saved them for the end. First is "Cult Leader." The music starts with a dreamy introduction. That classic bass sound soon starts up and then those syncopated vocals just drive you to the very last notes.
In the lyrics, she shows her desire to be that alpha Game of Thrones-type of leader: So charmin', it's alarmin'. I'm hurting everybody that I know. Lead the masses from the ashes. I want power and I think it shows.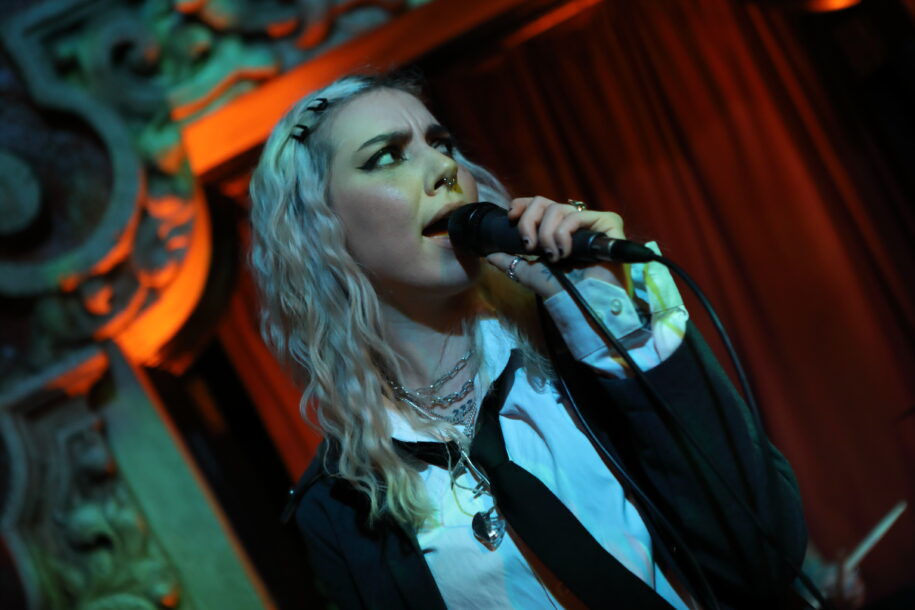 The song "She Calls Me Daddy" has vocals that just roll off the tongue with beat poetry rhythms that ooze with sexuality: You should see their face when they finally realize. That she plays with the boys. But she comes onto me.
After her set, a long line of fans patiently waited to talk to her. Each got her full attention.
Set list: Martyr, I Hope You Know What You're Doing, I Could Have Been Worse, Punch Line, Good Time, Cult Leader, She Calls Me Daddy.
Follow King Mala on Instagram
Listen to King Mala on Spotify here: