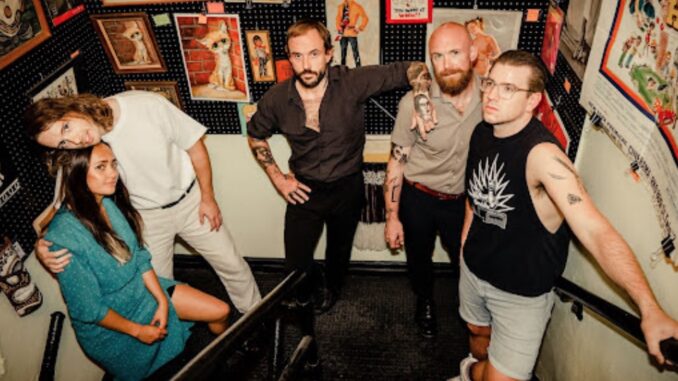 IDLES are kicking off the latest season of Artists Den's Live From My Den, delivering a special performance from Cleveland's Beachland Ballroom.
The episode is extra poignant as Beachland Ballroom is more than just a venue for the UK power-house, it's the title of one of the songs from their critically acclaimed album, Crawler.
"When you've got something like this, it's a celebration of a history of culture," said frontman Joe Talbot.
The episode also features an interview from Beachland Ballroom owner Cindy Barber who shares how incredibly special the song was for the venue and how it meant so much to them, especially while the venue was battling the repercussions of covid and the desolation of the live industry at that time.
IDLES have been honored in this year's GRAMMY® awards, being nominated in two rock categories. They are in the running for Best Rock Album for their groundbreaking record Crawler, and Best Rock Performance for album highlight "Crawl!"
Crawler was produced by IDLES' Mark Bowen alongside Kenny Beats and marked a real turning point in the evolution of the band, adding a whole new dimension to the music the five-piece outfit makes. IDLES formed in Bristol in 2009.
Check out the video here: