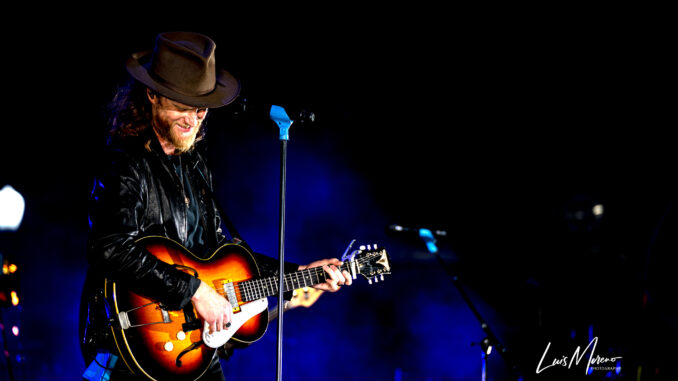 Photos and Review by LUIS MORENO
REDONDO BEACH, Calif. – Having been raised in Southern California most of my life, I can say the Californians I know have never been cowboy fanatics. Especially living here by the ocean in Redondo Beach, it's more known for good ol' Rock 'N' Roll and punk rock, which is normally what you'd find playing out of our headphones.  But "Country" music has crept its way in to our subconscious, with other festivals that happen out in the desert.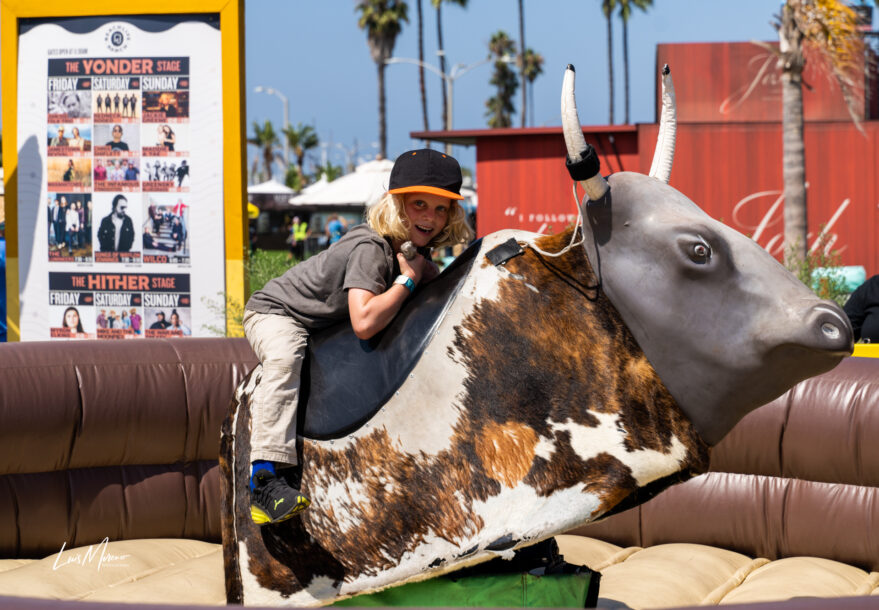 Now BeachLife Ranch Festival has been billed as "California Country" or "Americana," which I believe is appropriate considering the diversity of this beautiful state. From being able to surf in the mornings, to a simple drive up to the mountains to ski. Or BMX off-roading if ya want.
The BeachLife Ranch Festival has quite the unique lineup of bands, but to call them traditional country would be a bit of stretch.  But ya know what…who cares!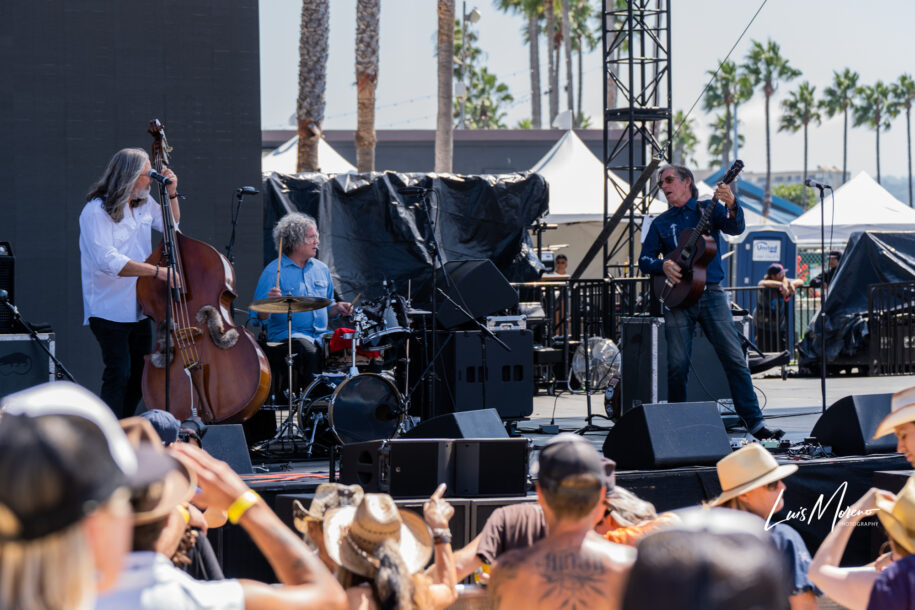 BeachLife Ranch touts performers ranging from the John Doe Folk Trio — Doe is known for his punk band "X" — to The White Buffalo who says his influences are Bob Dylan and Leonard Cohen. Even The Lumineers, another great band in the lineup, have been listed as Indie Folk. Old Crow Medicine Show is in most record stores listed as Alternative Country. The others in the lineup Peter Yorn or Waxahatchee tend to slide in under the American Indie genre.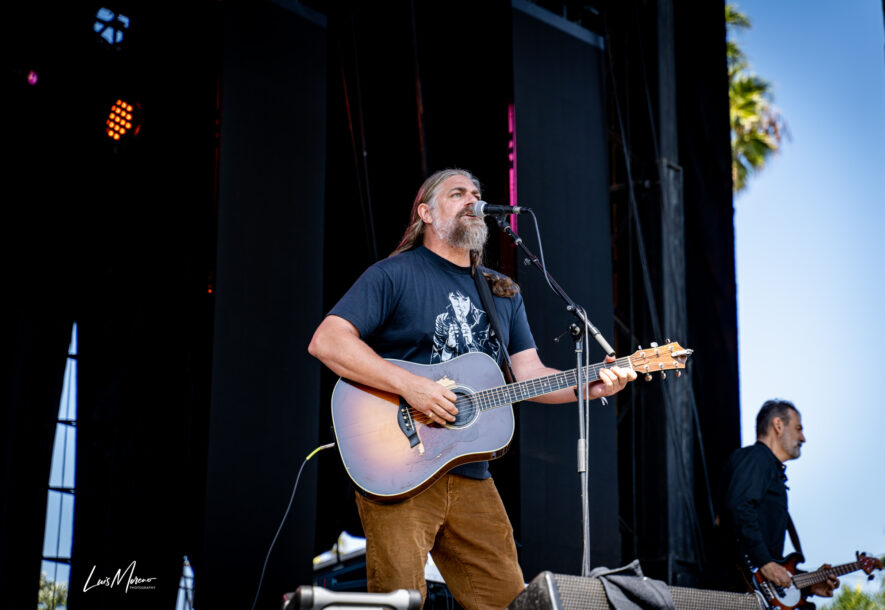 But the biggest warp of the evening was a major coup or get for any lineup of a concert: Daryl Hall & John Oates!  I don't care if they're at a rap, jazz, acid jazz, punk rock show…is possibly the most successful duo of all time on stage in front of us. This pop-rock duo from Philadelphia has been around since 1970 with 29 of their 33 singles charting on Billboard's Hot 100. Six of those peaked at #1.  The two most famous being "Sara Smile" and "She's Gone."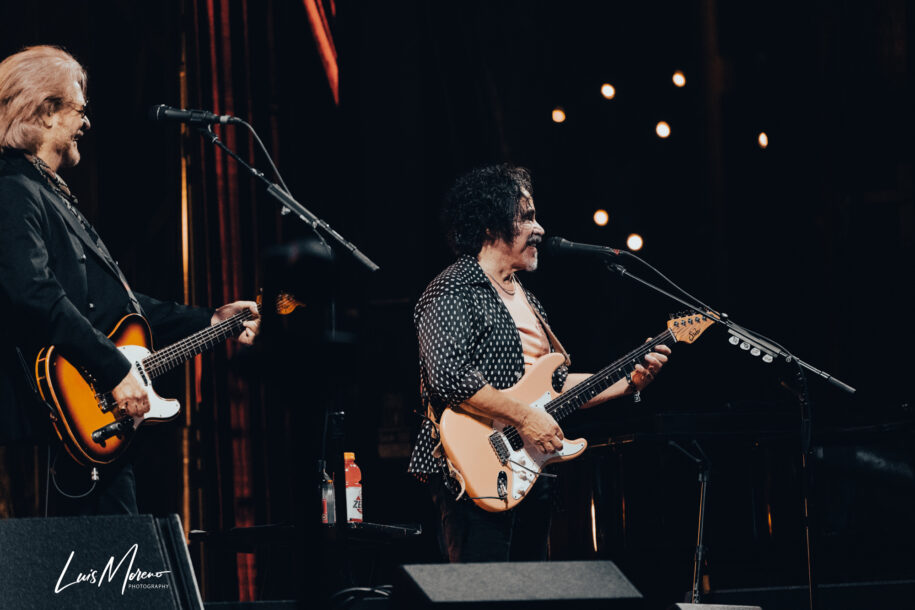 This goes to show you how lucky we are here in SoCal. We've just endured a brutal 2-week heat wave where it reached 102 degrees on the beach. But today was a beautiful high of 78 degrees.
The John Doe Folk Trio opening up the festival. Doe delivered the songs with a tender vengeance one would expect from this veteran road-worn hero. Doe paid homage to Hank Williams with "Tennessee Border," The Knitters' "Love Shack" and of course to his former band X "White Girl."  Plus, the trio did a fantastic cover of a classic song from 1934, "I Only Have Eyes For You."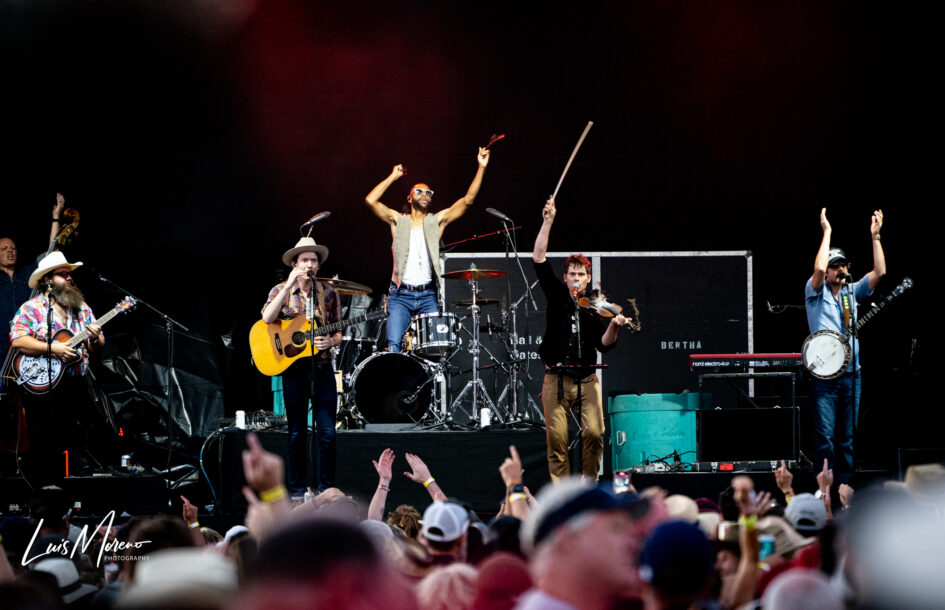 The Old Crow Medicine Show playing on the Hithers stage took the crowd to where one would expect to go. They treated their fans with respect and honor, as if they were playing the Grand Ole Opry in Nashville, yet having a very intimate and friendly feel like when they used to busk. All their musicians had an opportunity to shine from the fiddle to the harmonica, they played like you were on a friendly stroll with great friends.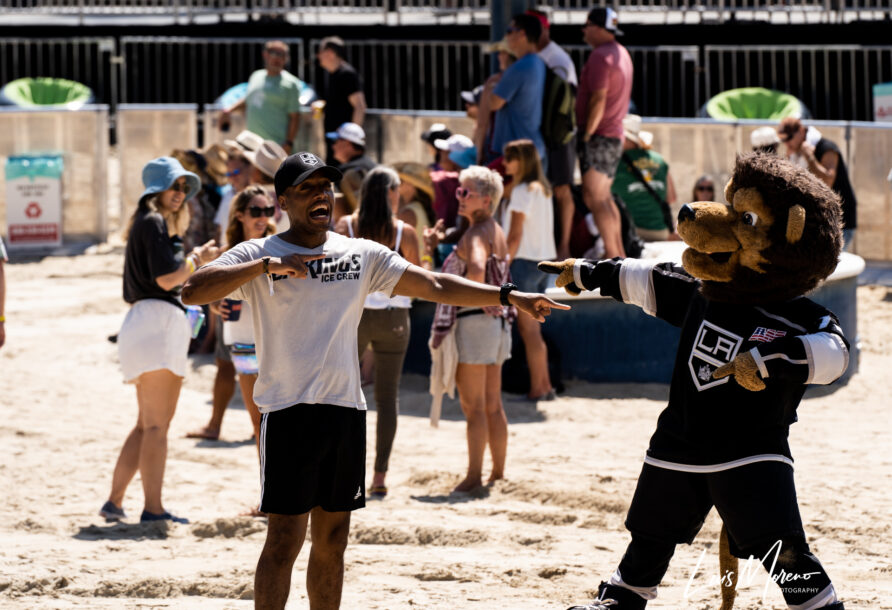 Compared to the "rock" editions of BeachLife Festival, this new iteration of a strong, growing music brand is a bit more mellow and a little more family friendly. Kids were riding electronic bulls and playing ball with their parents. But it didn't lack any of that California laid back mood.
As the sun started setting into our beloved golden west coast ocean The Lumineers took to the Yonders stage. There was barely any patch of sand visible where strangers that are bonded by the music of The Lumineers would applaud and sing along to their songs like "Angela," "Ho Hey," "Dead Sea," "Flowers" and "Slow it Down." Wesley Schultz with his natural hipsteresque looks and long blonde hair teased the people in the front row with smiles and tenderness in his voice. The Lumineers as a whole put on a great show filled with incredible music from their catalogue.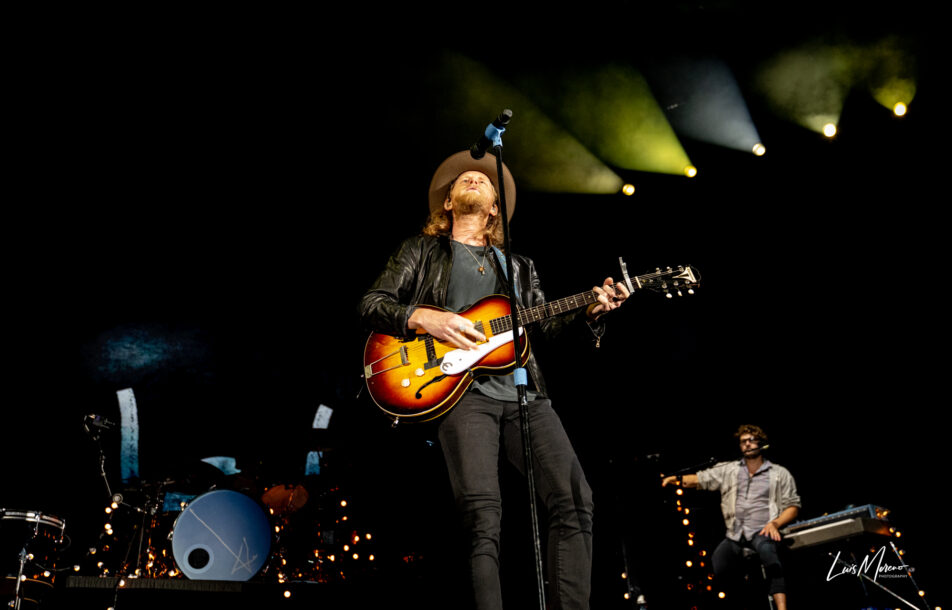 Then, to close out the evening on the Hither stage two giants of music stepped out on the platform to the hungry applause of fans spanning decades of dedicated music lovers.  
Daryl Hall and John Oates. What else can be said or conjured…nothing.  There are too many accolades to list on a single page about this team that have at best had a "prickly" relationship.  But when they hit the stage, it was only magic that everyone observed and felt.  People were listening with their hearts, memories and pleasures of the past being sprinkled in the present.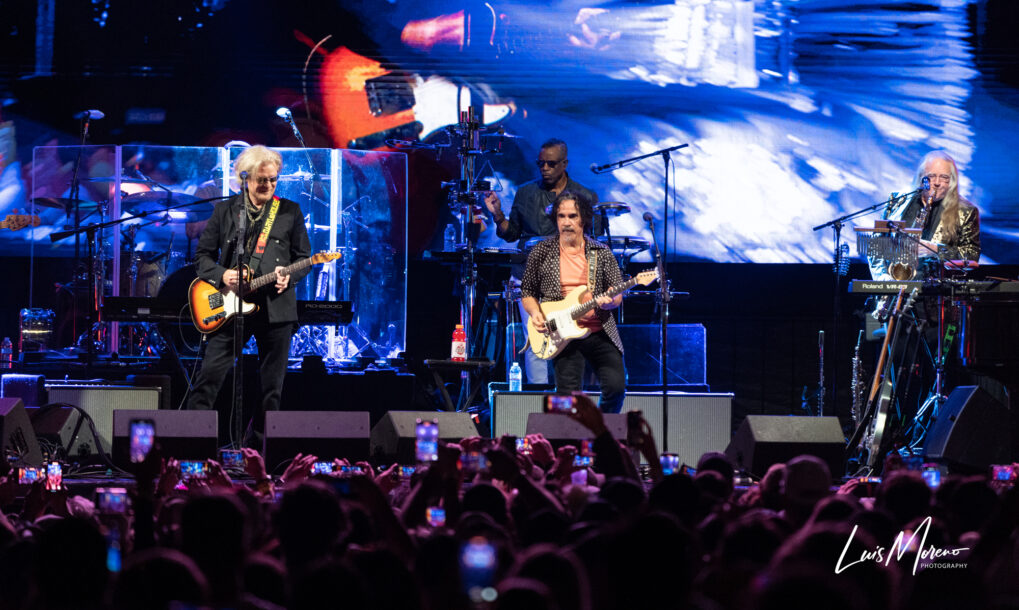 The music of Daryl Hall and John Oates is a combination of so many genres like jazz, R&B, soul, funk and doo-wop. Heck, you can call it whatever you want … even California Country. Just be sure to call me in time for their show so I don't miss a second of it.
BeachLife Ranch Festival has done a great job so far of incorporating the eclectic feel of California Country.