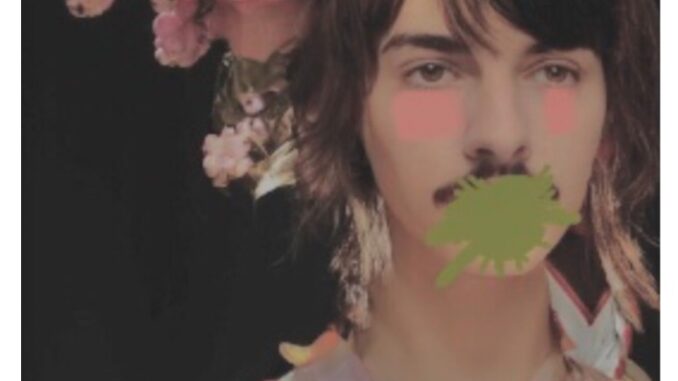 By JOHN DALY
Teri Gender Bender has released a new single called "The Get Up" and it's a cool mix of funk, space-echo synth and refreshing innovation. The beloved songwriter and performer harnesses a futuristic sound with her latest collection.
"The Get Up" weaves between lyrics sung in Spanish and English, reflective of Teri's Mexican roots.
"'The Get Up' is about coming face to face with the feeling of never doing enough," Teri said. "Finding the strength to get out of your mind, in search for inner peace and coming to terms with being stuck with yourself."
Stream "The Get Up" here.
The song is a track from the upcoming EP Saturn Sex to be released Oct. 21 via Clouds Hill.
Teri Gender Bender is the well-known front person for Le Butcherettes. She inspires her many fans with creative new work despite the ups and downs of life.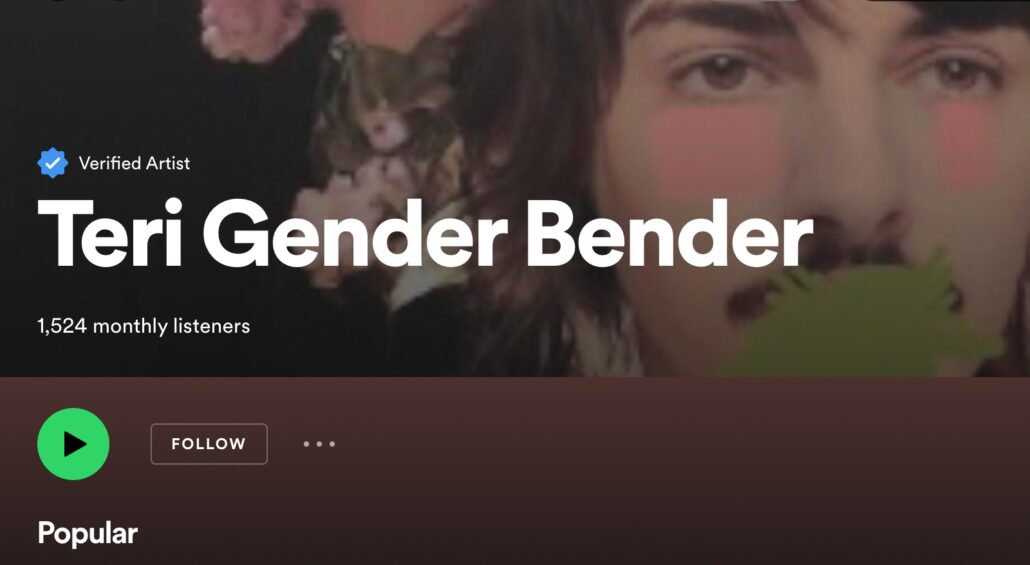 Teri Gender Bender supporting The Mars Volta – Tour Dates
September 22 – The Factory in Deep Ellum – Dallas, TX
September 23 – The Factory in Deep Ellum – Dallas, TX – SOLD OUT
September 25 – Tabernacle – Atlanta, GA – SOLD OUT
September 27 – The Metropolitan Opera House – Philadelphia, PA
September 29 – Terminal 5 – New York, NY – SOLD OUT
September 30 – Terminal 5 – New York, NY –  SOLD OUT
October 1 – MGM Music Hall at Fenway – Boston, MA
October 3 – The Anthem – Washington, DC
October 5 – Massey Hall – Toronto, ON
October 6 – Royal Oak Music Theatre – Detroit, MI – SOLD OUT
October 8 – Aragon Ballroom – Chicago, IL – SOLD OUT
October 9 – The Eagles Ballroom – Milwaukee, WI – ADDED SHOW
October 11 – The Mission Ballroom – Denver, CO – SOLD OUT
October 14 – Moore Theatre – Seattle, WA – SOLD OUT
October 15 – Moore Theatre – Seattle, WA  – SOLD OUT
October 18 – The Warfield – San Francisco, CA – SOLD OUT
October 19 – The Warfield – San Francisco, CA
October 21 – Hollywood Palladium – Los Angeles, CA – SOLD OUT
October 22 – Hollywood Palladium – Los Angeles, CA  – SOLD OUT
October 23 – Hollywood Palladium – Los Angeles, CA – SOLD OUT
Follow Teri Gender Bender on social media: